Diving into USA South Division III NCAA Hashtag Campaigns: Piedmont University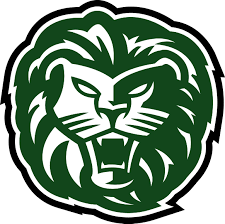 Hashtags are an efficient tool to gain more followers, enhance interaction, and expand reach and brand exposure, in addition to categorizing material and making it discoverable by people. They've evolved into a tool for users to search subjects and keep up with conversations, and they work similarly to keyword terms on a website.
Social media can help student-athletes get recruited by raising their social profile through interactions with local fans, students, coaches, and other recruits in ways that were unthinkable only a few years ago. During their high school years, players who succeeded are often found in Division III. They are committed athletes who understand that their primary goal in college is to obtain a high-quality education.
Piedmont University uses the #OneRoar on its Twitter homepage. Although this hashtag doesn't have a lot of posts associated with Piedmont Athletics, this hashtag is the symbol of the University. It displays the foundation of being committed to being a student first.
The school's most known hashtag is the #MilkjugMagic. The "Milk Jug" is the nickname for Loudermilk Field/Baseball Complex, which opened in 2005 with ceremonial first pitches thrown out by former Atlanta Braves greats Phil Niekro and Steve Bedrosian. Charles Loudermilk, a former Piedmont board member who was essential in the stadium's development, is honored with the name.
"Every time we step onto Loudermilk Field, or in my case in the press box, there's something magical bound to happen. Not like David Copperfield magic, but something as minor as a hit that barely got over someone's head. Or something major as back-to-back-to-back homers. The magic is real at the Milk Jug," said Brett Loftis, the Voice of the Piedmont Lions.
Piedmont does a great job of having a lot of fan interaction throughout all their pages, but the one platform which stands out the most is Instagram tallying an average of 100 likes a post.
Each Piedmont team, both men and women, have their own social media account and have dedicated posts that include live updates of scores, highlights, and individual achievements. Currently, Piedmont is on four different social media platforms: Instagram, Facebook, Twitter, and YouTube. You can follow their main account across all platforms @PiedmontLions.