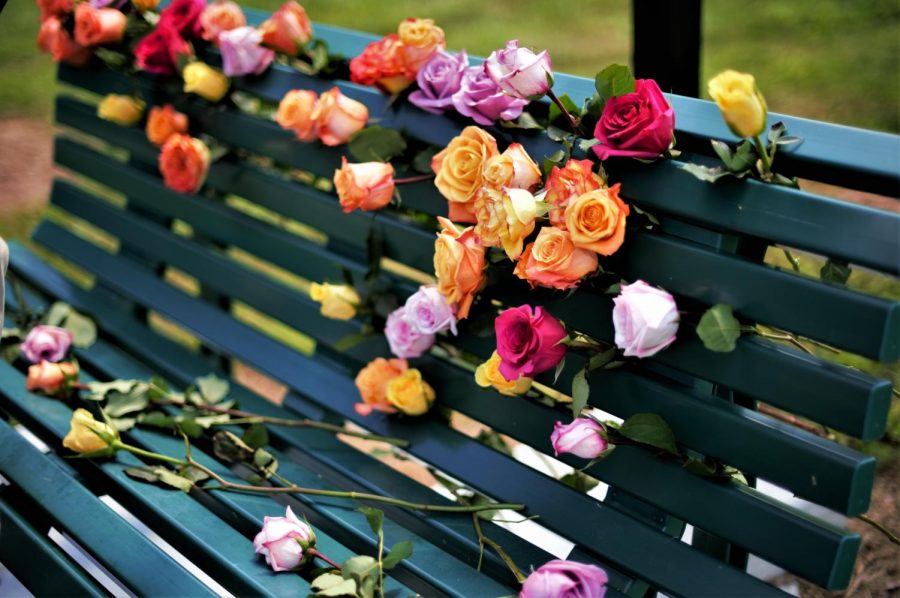 Remembering Anna MacKenzie Whitlock
August 24, 2020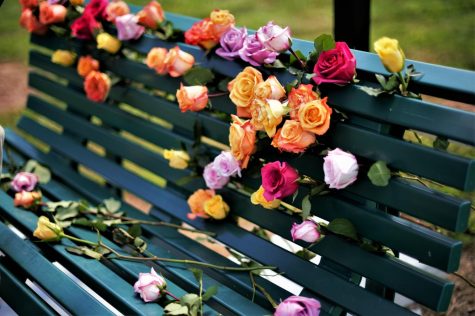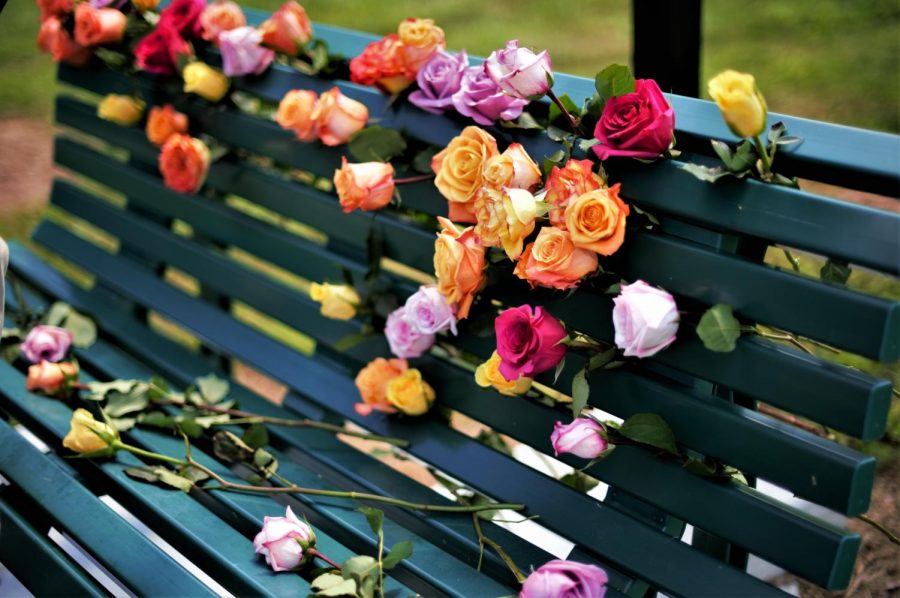 In conjunction with the Campus Ministers Office and the Department of Mass Communications, the Roar's Student Leadership Council held a bench dedication for Anna MacKenzie Whitlock. 
The Roar's Editor in Chief, Laura Alyssa Platé, had the honor of starting off the dedication service. Platé, like many other members of the Piedmont Community, had a heavy heart when the announcement came about Anna's passing. 
"I, along with everyone gathered here, struggled with why, and I found solace as I always do in putting pen to paper," said Platé. "Since that first edition of the paper came out last fall, the editorial written in her memory has been pinned to my desk in the newsroom as a constant reminder of the impact she made on our lives at Piedmont in the short time she walked the halls here." 
Platé then reread the editorial published last year about Anna's passing.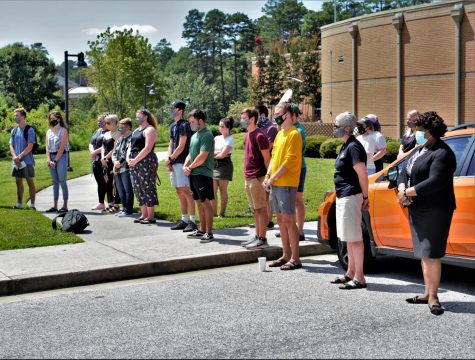 "College is for becoming who you are and it is easy to see the fault in humanity in these moments– the fragility of the human experience," Platé said. "…It is for that reason that we mourn hand in hand for a lion gone too soon. It is a stark reminder that we are not as invincible as we feel in the long days and late nights of undergrad." 
Campus Minister, Rev. Tim Garvin-Leighton, was one of the faculty members invited to speak during the ceremony. While there, Garvin-Leighton read scripture and prayed over the dedication of the bench.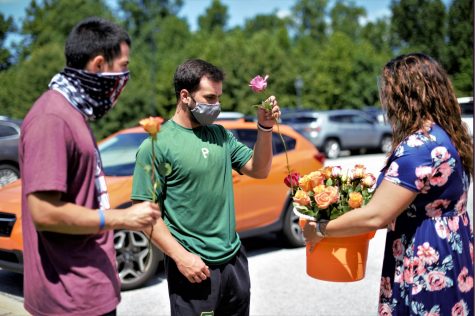 "Jesus taught us that we are members of one another and that we can never live to ourselves alone," said Garvin-Leighton. "We are here today as family and friends of Anna Whitlock, this memorial bench and trees remind us of a life cut short and give us hope for tomorrow."
During the dedication, Chair of Mass Communications Department, Dr. Joe Dennis, gave a short speech before the formal dedication which was led by Garvin-Leighton. Dennis mentioned the current pandemic that we are experiencing and how it is easy to forget about the humanity of others. Dennis has hopes that Anna's bench will remind others to be kind during trying times. 
"I pray that each day when other members of Anna's Piedmont family pull into the parking lot of the Swanson Center, this memorial will remind them of her kind-hearted, generous and loving nature," Dennis said. "It will remind them to think of others, to make sure everyone is included in the conversation, as Anna always did."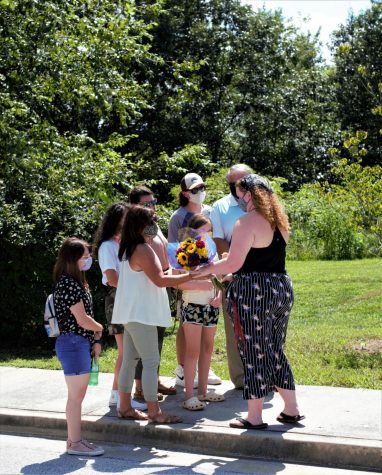 To close out the dedication, guests were invited to lay flowers on Anna's bench, which is located outside of the Swanson Center on the Mass Communications side.