Women's Basketball Continues to Roll, Gears up for USA South Tourney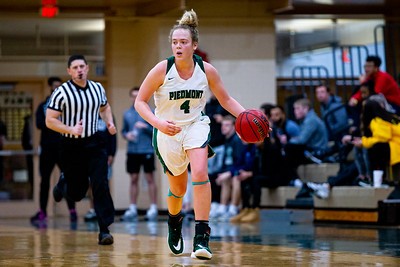 The Piedmont College women's basketball team is at it again—the Lady Lions are on a roll with just a few games left before they head into the conference tournament. Feb. 19 is their opportunity to take on their fourth consecutive conference championship.
The Piedmont College women's basketball team is currently sitting in second place in the USA South conference standings, battling for a first-round bye with only five games left to play before the tournament starts. This year has been a test of resilience, dedication and commitment, as the "next man up" mentality has consistently rang through the locker room.
The past three years have ended with a conference title for the Lady Lions, and with the chance to fight for a fourth, it is an accomplishment that has never been done at Piedmont College. The Piedmont College women's basketball team is currently on a four-game winning streak, with momentum being a key factor in closing out a successful season and advancing to postseason play. The consistent mentality that the Lady Lions have occupied can conquer all, overcoming adversity and injury on and off the court.
This Lady Lions have had a substantial measure of ups and downs, but they have bounced back every time. With help from freshman forward Nakiyah Washington and senior guard Amari Price, the Lady Lions have an increasing abundance of talent on the team. Price leads the Lady Lions in assists, averaging 5.6 per game and steals with just over 4.1 per game; Washington leads the team in total points and rebounds. Along with a host of other players who contribute to the success of the Lady Lions, Piedmont is a force to be reckoned with.
The Lady Lions will have an opportunity to send off their senior class with four conference championships in the coming weeks; USA South tournament play begins on February 19.