Finasco or Fiasco? "The Bachelor" stuns with horrible grammar and more drama than ever.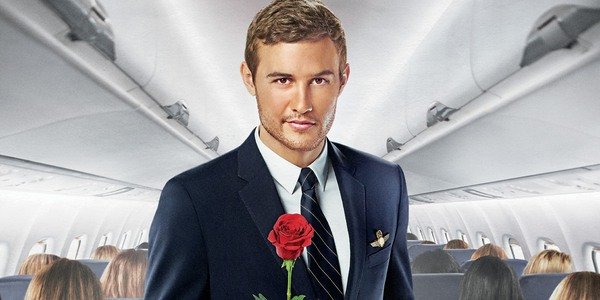 Diving straight into another season of "The Bachelor" after coming in third on "The Bachelorette," Peter Weber desperately tries his best to find love in the midst of all of the drama. It most definitely does not help that Hannah Brown – the previous bachelorette that failed to find love – shows up multiple times during the first few dates. Regardless of her intentions, she caused a major reaction out of the bachelor.

Peter and Hannah did not leave on great terms – she broke up with him – and now she's back. The first instance was sweet – she was returning a pilot pin that he had given her to express his affection. However, the second appearance was much more dramatic. Coordinated by the producers, Hannah showed up on the first date creating a rise out of the girls of the mansion when she and Peter spent that whole date talking in private. Post Peter confessing that he still loves Hannah, that he never told her "no," Hannah admitted she could not return to the mansion. Finally putting their emotional rollercoaster of a relationship in the past, Peter was able to focus his attention on the women of the mansion.

There is plenty of drama without Hannah getting involved. Apparently competing for Peter's heart equals stealing champagne, bullying and telling on someone for being "fake" to Peter.
The conflicts are blown out of proportion and egged on by the producers. One girl (Kelsey Weier) brought champagne from home for a special night and wanted to share it with Peter for her birthday. However, when Hannah Sluss and Peter were talking they chanced on the set up the Kelsey set and poured a glass. Hearing the pop, Kelsey whipped around and saw red and it blew up in her face – literally. She did not listen to Hannah and dubbed her a "champagne stealer" even though the producers set up another table with champagne – as the tiktokers say, "the devil works hard but 'The Bachelor' producers work harder."

The drama consumed the entire mansion and like a domino effect, instigated more drama. Hannah Sluss later ran crying to Peter about Kelsey bullying her. Kelsey and Hannah hashed it out where Hannah referred to their fight as a "finasco." Another girl pronounced lingerie "linger-y" – supporting the assumption that these contestants might need a dictionary. That same girl got another sent home after telling Peter she was fake.
Regardless of the drama being partially staged, it is still enticing and the tiktoks that follow are hilarious. With only so many episodes in – there is much more drama to come.