Women's Basketball Recovers from Early Losses, wins Cougar Tip-Off

After dropping two of their first three contests to solid opponents, the Piedmont women's basketball team was able to recover, and win the Cougar Tip-Off, hosted by Averett University this past weekend. They now sit at 3-2 on the season, with conference play slated to start Sunday, Nov. 24, at Wesleyan College at 2 p.m.
The Lady Lions are the three-time defending USA South champions, and have returning USA South Player of the Year and conference tournament MVP Amari Price running the show in her senior season. Price was named a preseason All-American by d3hoops.com.
PC started off the season with a strong win at Berry College, however, the Lady Lions dropped back-to-back games at Oglethorpe University and at home toEmory University. The Stormy Petrels, who are ranked No. 19, built a lead of 19 points, and held off Piedmont's comeback effort to secure a 83-76 win.
The Lady Lions' home opener resulted in a lopsided third quarter in favor of the Eagles, leading to an insurmountable deficit, dropping the game 84-67. While it was not the ideal start, Head Coach Jamie Purdy, who is in her 15th season leading the Lady Lions, understands there is plenty of time to work out some of the problems.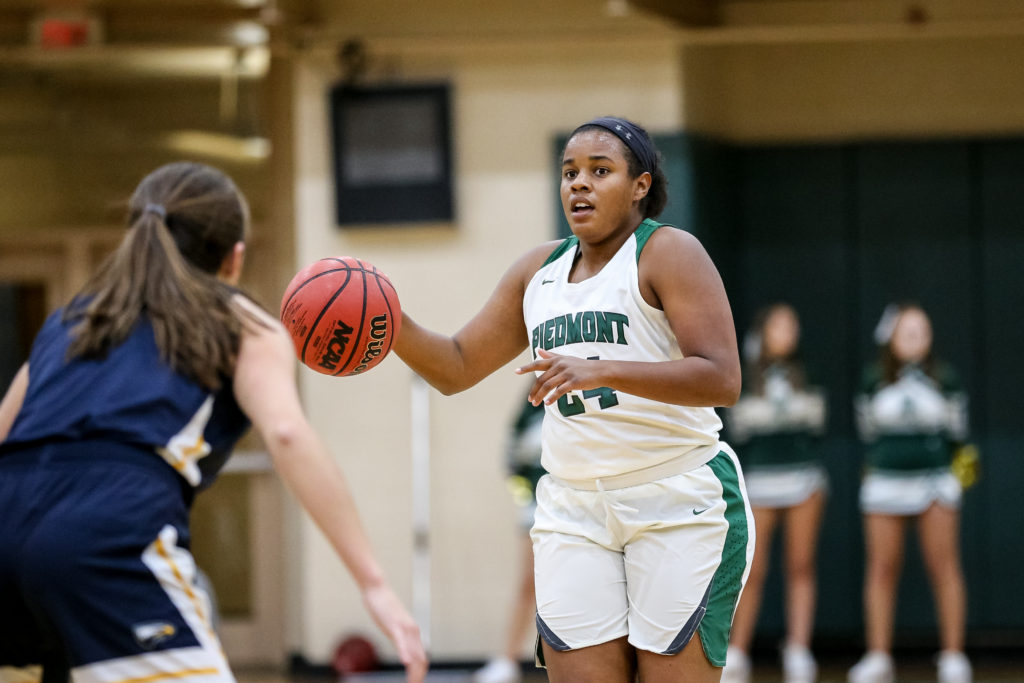 "We have a large group of freshmen, combined with a good core of upperclassmen that have returned," said coach Purdy. "The first few weeks of practice were a big learning curve for us, just trying to get the freshmen adjusted and get everyone meshing together."
However, after a difficult start, Coach Purdy was able to get the Lady Lions back in the win column versus William Peace University.
After being down in the first quarter, the Lady Lions put up 32 points in the second, the most they have scored in a single quarter this season, including a 9-0 run to kick-off the quarter. Piedmont was able to grasp the win 75-69.
The following day, Piedmont was able to best the hosting Averett Cougars 68-56, in a back and forth contest. Senior guard Ashlyn Ellison finished the game with a career-high 25 points, while shooting 9-of-14 from the floor.