Men's Basketball off to 3-0 start after winning Randy Lambert Classic

The Piedmont men's basketball team has begun their 2019 campaign and is off to a hot 3-0 start. The Lions have found the win column in all of their contests thus far this year, and have yet to play a home game this season. The Lions were the only team to go undefeated at the Randy Lambert Classic, and are off to their first 3-0 start since joining Division III in the 2003-04 season.
The Lions opened up their season at Toccoa Falls College, where a hard-fought game led to an overtime finish, coming out on top 81-76. Junior forward Mikey Joseph performed exceptionally, beginning his junior season with 13 points while shooting 5-for-8 in the win. Freshman guard Orry Clements-Owens started his collegiate career with a bang, scoring 22 points for Piedmont. His performance against Toccoa Falls earned him USA South Rookie of the Week honors.
"It's very exciting, and it was something I wasn't really expecting," said Clements-Owens. "Of course I wanted to play well in my first game, but I really didn't expect to do well enough to earn Rookie of the Week."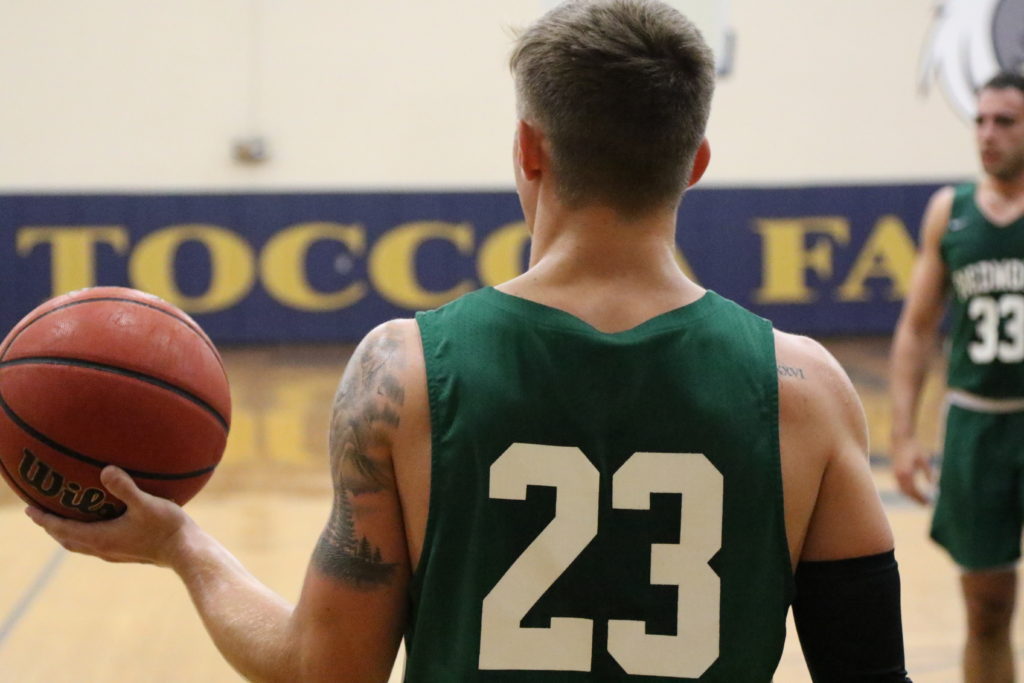 The Lions built off of their opening win and continued to perform in good fashion as they traveled to Maryville, Tennessee, the weekend of Nov. 16, to face Webster University and Johnson University (Tenn.).
The team rallied behind junior Jordan Foote's double-double and senior Miles Riley's 20 points to defeat the Webster Gorloks. Foote posted 19 points and 13 rebounds, proving to be a force in the paint for the Lions. This was Foote's first career double-double in the green and gold.

The following day, the Lions won again behind Foote, who led Piedmont with 14 points to beat Johnson. Piedmont held a 68-66 advantage with just over three and a half minutes left to play against the Royals, and sophomore Justin Quick rose to the occasion. Quick scored the Lions' final eight points, including two 3-pointers, to push Piedmont to a 76-73 win.
The Lions will look to remain undefeated in the early portion of their season, and will play at home for the first time this year versus Toccoa Falls College on Saturday, Nov. 23. Tipoff will take place at 2 p.m. in Cave Arena.