Mass Comm Experience Day is Piedmont's version of the Willy Wonka experiment, but rather than sending golden tickets to a few individuals, the Mass Communications Department at Piedmont College opens its doors to many local high schoolers who have shown interest in areas of communications to tour the Swanson Center, meet professors and participate in experiential learning.

"Mass Communications Day is an opportunity for high school students around the area to get a feel of what our department is like, what Piedmont college is like, and to get exposed to the different areas in mass communications," said Dr. Joe Dennis, Department Chair of Mass Communications at Piedmont College. "During Mass Comm. experience day students will go to sessions with each of our professors focusing on the many different areas in mass comm."

This was the 11th year that Piedmont has hosted this event, which took place on Wednesday, Oct. 23. The professors of the department, as well as some student volunteers, organized and run the event. Each of the professors was tasked with preparing an interactive demonstration of their field of communications.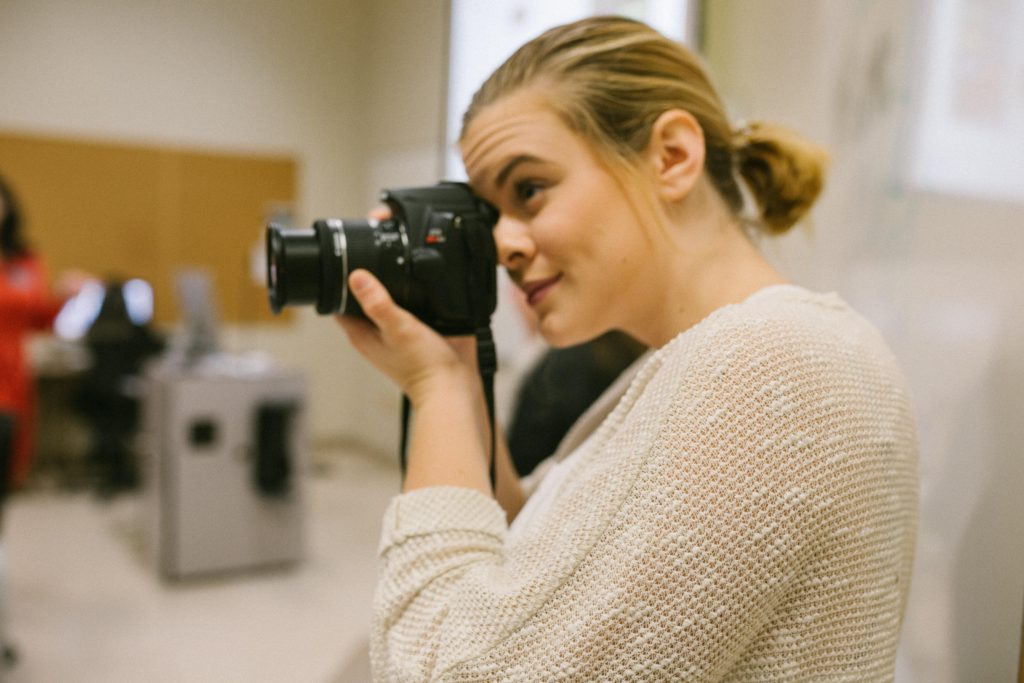 Mass Communications students at Piedmont participated by leading the visiting students to and from each session, and answering any questions they may have had about life as a lion, and how they can get involved in student media groups such as yearbook, the Roar, The Four and Z98.7 FM, the on-campus radio station.

"Mass Comm Day allows students to have hands-on experience in mass communications," said Dr. Dale Van Cantfort, Professor of Mass Communications. "Whether it be journalism, radio, television, web, debate– they get a little taste of what it would be like to be a student here at Piedmont College. It's a way to get them to look further at Piedmont."

There are several mass communications majors who visited the first time with their high school yearbook or other media-related classes. The overarching goal of Mass Comm Experience Day is to increase enrollment in the Mass Communications Department of Piedmont College by getting high schoolers excited about their potential futures at Piedmont.