Capitalizing on men's wallets and pride, four ex-strippers drug and steal from men that hurt people during the 2008 stock market crash for survival. Inspired by a true story, this is the plot of "Hustlers," starring Constance Wu (Destiny), Jennifer Lopez (Ramona), Lili Reinhart (Annabelle) and Keke Palmer (Mercedes). "Hustlers" focuses on the girl gang that ran New York's strip scene from 2007-2013 and is retold during the interviews to the magazine reporter. The movie was so beautifully done that you find yourself rooting for the women that are breaking all the laws.
Constance Wu delivered a beautiful and powerful performance balancing the pain of life with joy, and love, found in sisterhood.
"I don't want to be dependent on anybody," said Destiny, while talking to Ramona. "I just want to be able to take care of my grandma, maybe go shopping every once in a while."
Jennifer Lopez had an incredible performance, owning all the sass, confidence and power of Ramona. Being one of the few cast members who had to learn how to pole dance – she made a very convincing stripper.
"Front hook. Ankle hook. Knee hook," said Ramona, while showing Destiny how to work the pole. "From here you could do the carousel, to switch, and wrap."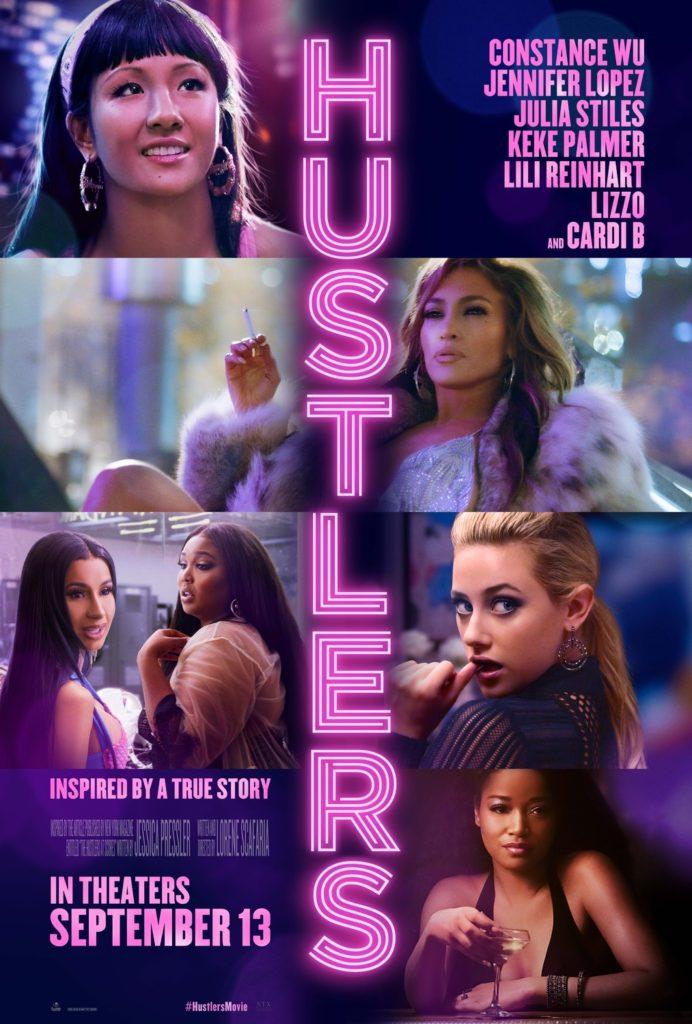 There were many big names in the movie but their parts are about as long as the trailer. Usher simply had a cameo – as himself. Cardi B, making her film debut, and Lizzo played the role of strippers before the market crash hit. When the mood of the movie changes, they aren't seen again.
Like the trailer, the beginning of the movie is electric with partying, stripping and shopping, but this attitude switches and becomes very serious – it's like the female version of "The Wolf of Wall Street," except they are the target.
"These Wall Street guys, you see what they did to this country?" said Ramona, trying to convince Destiny to join her. "They stole from everybody. Hard working people lost everything and not one of these douchebags went to jail."
The movie premiered Sept. 13, 2019, but transported the audience back to the earlier 2000s through great attention to very miniscule details. The soundtrack features many songs that remind the audience of the iPod shuffle days. Songs like "Beautiful Girls" by Sean Kingston, "Club Can't Handle Me" by Flo Rida, "Birthday Cake" by Rihanna and "Royals" by Lorde – bops that every millennial has rocked to in the car – fit the beat of the movie effortlessly.
Along with the music, the fashion is seamless to the 2010s. From Ramona's black velvet hoodie – sporting the iconic, bedazzled Juicy crown – to a real, fur chinchilla coat, director Lorene Scafaria retells the story through accurate detailing.
The acting, soundtrack and fashion, carried the movie where the story fell short. While it was entertaining, there wasn't anything miraculous about it. It's a story we have seen before. Leaving the theater, I asked my friends what they thought and all they had to say was, "It was good."