Going Up and Over: Piedmont Offers Summer Travel Study to Students

Piedmont students are making their plans to go up, up and away this summer on a Maymester, or new this year, a July summer study travel trip. 
On Wednesday, Sept. 18, 2019, Piedmont students had the opportunity to go to the Summer Travel Study Showcase, which was held in the Commons, to learn about the opportunities they have to travel abroad in May or July, while simultaneously earning class credit. This summer, students can travel to Germany and Czech Republic, Spain, Italy, Australia and Ireland. While four of the trips are open to all undergraduate students, the Ireland trip is reserved for graduate students of business. 
The cost of partaking in Summer Travel Study is $4,950, which includes tuition, a $500 travel fee, and the $100 technology fee. A $50 down payment is due by Oct. 1, 2019 in addition to the application which can be found on piedmont.edu/sts, $1000 is due by Dec. 1, 2019 and the remaining balance of the trip is due by the time the trip departs. In addition, Students are responsible for auxiliary fees associated with the trip such as the cost of getting a passport and any spending money they bring along. Most trips cover two meals a day, and all cover flights, lodging and activities on the trips itinerary. For students that are eligible for the Pell Grant, there is an option to make their trip more affordable. 
"Maymesters can be financed with a students financial aid package; as well as, for those who are Pell Grant eligible, a QEP Travel Study Grant," said Melissa Tingle, PhD, in an email. "Students can navigate to piedmont.edu/sts to find out more, or contact the trip professor to set an appointment to discuss options."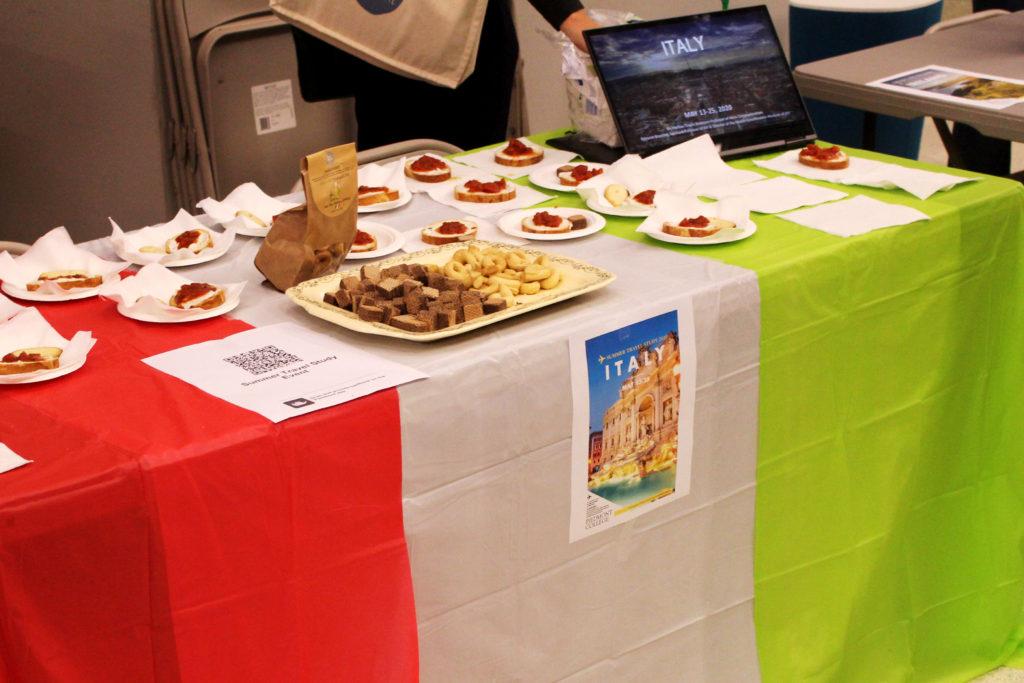 Undergraduate trips are led by two professors each and have no prerequisites to go. However, in each case, students will be required to have pre-trip meetings too. Prof. Sandra Maughon & Dr. Jeff Bruns are leading the trip to Germany and the Czech Republic. The courses offered are BUSA 4490: Special Topics in International Business and BUSA 4490: Business Travel Abroad. 
The trip to Italy, which is being led by Prof. Rebecca Brantley and Dr. Melissa Tingle, will offer ART 1100: Introduction to Art and MCOM 3100: Special Topics in Mass Media: La Bella Figura: An Examination of Images through Historical Aesthetics and Intercultural Communications Perspectives. 
Profs. Jeff Bowers and Ryan Franklin will be offering SPAN 3330: Spanish Culture and CIvilization and HIST 1113: Transformative Developments in Western Civilizations on their trip to Spain. 
Rev. Tim Garvin-Leighton and Dr. Julia Schmitz are leading a bicycling trip across Australia while teaching PHIL/RELG 3325: Environmental Ethics and BIOL 4800: Human Behavior and Public Health.
"Students should participate in Summer Travel Study for three reasons,"  said Dr. Tingle. "No sitting in a classroom; it's a robust cultural experience covered by tuition and financial aid that students may not otherwise experience in their lifetimes; and, it's an excellent opportunity to create unique relationships with students and professors outside of a campus setting."