Temperance House Fine Coffee 'Bridges' the Gap Between Piedmont and Demorest

Lawrence Bridges has a long history with Piedmont College and the town of Demorest. He moved to Demorest when he was a kid, spent his first two quarters at Piedmont and his wife has three degrees from Piedmont. Now, he's continuing that history as he opens the Temperance House Fine Coffee shop in downtown Demorest.
"I flew for the airlines for many years," Bridges said. "I've traveled all around the world, and lo and behold here it is, 50 years later and I'm right back where I started."
Bridges moved to Demorest in the summer of 1969, as his father began to teach at Piedmont. Back then, the building the coffee shop resides in was Piedmont's bookstore. Bridges can remember going to the bookstore with his father to buy textbooks and "five decades later I'm back in the same room I was as a kid."
Bridges got the idea to open a coffee shop from years of going to coffee shops with his friends. They would sit around, complaining about the quality of the coffee and the customer service, when one of Bridges' friends told him he could do better. Lawrence agreed and decided to 'shoot his shot' at the beginning of this year when he contacted the city about starting a new business.
"I'm not a coffee snob. I know people and I know business," Bridges said. "I'm learning about coffee, that part is new to me. But customer service is not new to me."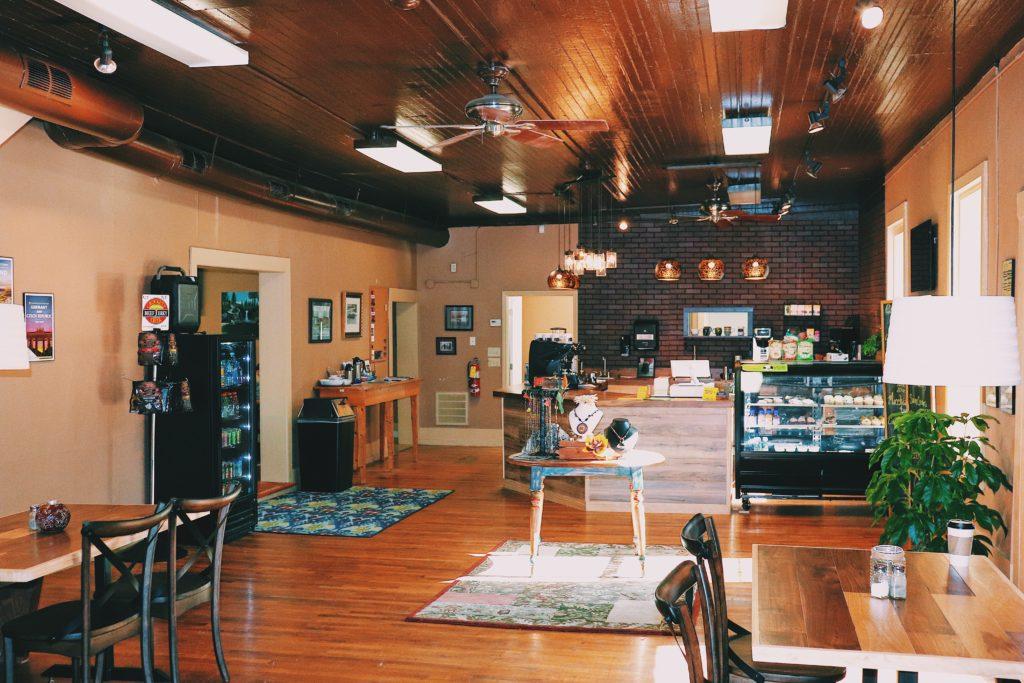 However, just because he isn't a 'coffee snob' doesn't mean his coffee isn't good.
"I'm getting a superior quality to people and their going, 'wow i didn't know coffee could taste this good.' I've won people over who don't drink coffee."
Customer service is Bridges' number one priority. Learning where his customers come from and how they ended up in Demorest is his favorite part about owning the coffee shop.
"I like talking to people," Bridges said. "I like seeing where people are from. If you say hello to someone it'll make all the difference in the world."
If you're looking for a new study spot, somewhere to hang out with friends or just a place to get a good cup of coffee, consider giving The Temperance House a try. Their hours of operation are 6:30 a.m. to 3 p.m. on Monday through Friday, 7:30 a.m. to noon on Saturday and the House takes a break on Sunday, when it is closed.