Breaking Down "Lover"

Number-one on the Billboard 200, and the highest-selling album of 2019: Taylor Swift's 18-track "Lover" took the world by storm when it dropped on Aug. 23. It sold around 450,000 copies on its first day on the market. After Swift's dark, edgy "Reputation" in 2017, "Lover" is back to Swift's signature pastels, kittens and heart-throbbingly sweet love songs.

We may have Swift's current lover to thank for this new era, and possibly even for "Reputation." Joe Alwyn, British movie star best known for his roles in "The Favourite" and "Mary Queen of Scotts" are believed to have met at the 2016 Met Gala, at which point he had a buzz cut for "Billy Lynn's Long Halftime Walk," and we all remember Taylor's bleached bob. Sounds familiar…

Swift's lyrics point to a serious relationship, if not, an engagement to Alwyn. In "Lover," the album's namesake, lyrics such as "My heart's been borrowed and yours has been blue/All's well that ends well to end up with you," parallel to the "something borrowed and something blue" wedding tradition. In "London Boy" Swift writes "So I guess all the rumors are true/You know I love a London boy." And if all of these don't point to something a little more serious than a summer fling, track eight, "Paper Rings," includes, "I like shiny things, but I'd marry you with paper rings."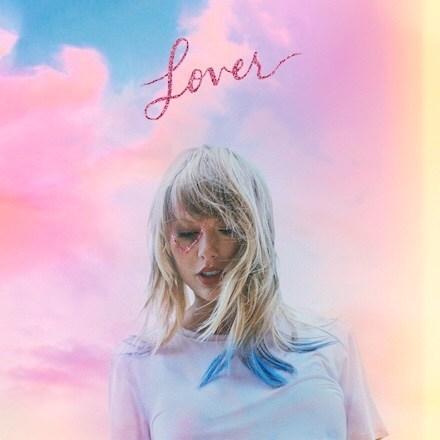 Taylor Swift's seventh album has callbacks to "Reputation," with the evolution of the snake throughout her first release's music videos. If you can recall, in her previous album, Swift coined the "snake" insult thrown at her in the Kardashian-West-Swift Twitter shade of the decade. In her first single release, "ME!," a snake slithers through Parisian streets before bursting into butterflies. In "You Need to Calm Down," this image is painted on Swift's back as a tattoo, and she drops the lyric "Snakes and stones never broke my bones."

What's a Taylor Swift album without a breakup song, though? Swift takes her snarky lyricism that might take a listener back to "Picture to Burn," or the more recent "This Is Why We Can't Have Nice Things," in "I Forgot That You Existed." In her more heart-wrenching songs of lost love and mistakes, "Cruel Summer," and "Death By a Thousand Cuts," might be catchy and upbeat, but they're far from lighthearted.

"Lover" features artists and lyrics that take a dedicated listener back to the "old Taylor" days, like her reference to faded blue jeans and Tennessee whiskey in "London Boy." The Dixie Chicks make an appearance in "Soon You'll Get Better," and Swift tweeted that she "Burst into a cloud of confetti," when Keith Urban covered "Lover" at the Washington State Fair.

"Lover" is available for streaming on Amazon Music, Apple Music, Spotify, YouTube, Deezer and Google Play.