You Like, Our Look? Gee Thanks, Just… Stole It?

Millennial pop princess Ariana Grande slapped American fashion retailer Forever 21, and its beauty brand Riley Rose, with a whopping $10 million lawsuit, claiming that their new advertising campaign is using a look alike model and is therefore using her likeness to sell fashion without compensating her.

Grande and her legal team's lawsuit, filed in the US District Court of California, claims that Forever 21 created the misleading campaign to make up for the fact that Grande had turned the retailer down after an attempt to collaborate was made, but the amount Forever 21 offered was not enough for Grande.

The lawsuit also claims that Forever 21 has decided to hop on Grande's recent train of musical success, without proper compensation. The music video for "7 rings," the video at the center of the controversy in regards to its imagery used in the campaign, has been viewed over 550 million times in the span of seven months. In addition, Grande's latest album, "thank u next," which "7 rings" is featured on, debuted at number one on the Billboard charts and had the biggest streaming release ever for a pop album.

Grande's lawsuit is just another issue for Forever 21 to add to its growing list of glaring problems. The company has been in the headlines recently for contemplating filing for bankruptcy. Though no official filing has been made, the company has been in talks with financial advisers on what direction to go in, as its stores have been losing profits and cash reserves have been on the decline.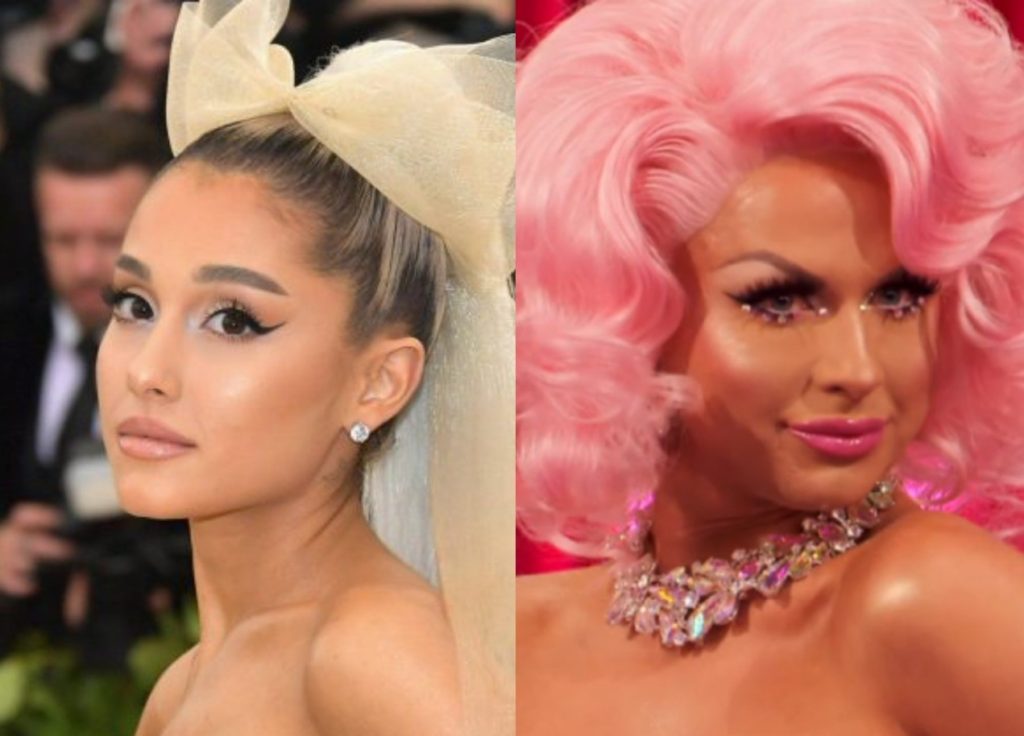 Grande, however, has not been able to move forward in this predicament with clean hands. A RuPaul's Drag Race alum, Farrah Moan, has claimed on Twitter that Grande and her team had stolen Moan's look for her music video. Moan tweeted, "Ariana should give me a cut of that $10M since her team literally sent a pic of me to the designer and paid them to copy my look from [RuPaul's Drag Race All Stars 4]… I guess stealing from queer artists for profit is ok tho," pairing the tweet with a side by side comparsion of the two looks.

Although Moan has not retracted her statements, she has since cleared the air and said that she is not trying to maliciously attack Grande. Rather, although Moan acknowledges that Grande does make the final decision, her team is ultimately to blame for taking Moan's look in the first place.

Forever 21 has since issued a statement, claiming that it's company policy to 'not comment on pending litigation.' However, the struggling retailer does hope for a better future with Grande. In a statement to USA Today, Forever 21 said, "while we dispute the allegations, we are huge supporters of Ariana Grande and have worked with her licensing company over the past two years. We are hopeful that we will find a mutually agreeable resolution and can continue to work together in the future."