I was sitting by the breezy fjord in one of the most popular restaurants in the beautiful country of Norway, and I had never felt so small. The three men at my table were in deep conversation while eating their fish and drinking their beers. I listened to my peers give their "elevator speech" and patiently waited to give mine. I'd been practicing in the mirror. I would be graduating soon with the hopes of pursuing a career in audio production, specifically in radio. I had taken every course my college offered that had anything to do with radio and worked independently on my own projects. I could proudly say I had earned the title of station manager, and even hosted my own show. Four years of hard work and late nights, and it all led up to this moment. Four years of hard work, and this is what he said:
"Huh…you don't really have a voice for radio."
Shock. I almost choked on the piece of salad he had ordered for me. I didn't know how to respond, but I didn't have to. He had already moved on to discussing a connection he would like to make for the boy sitting next to me.
I spend a lot of time thinking about that simple sentence. As it plays over and over in my mind, I think of how very little he had heard of my voice before forming his opinion. I think of every introduction I'd been denied, every handshake not offered and every bit of eye contact I had never received. I think of the classmates before me who have faced obstacles in pursuing contacts, finding jobs and negotiating pay. This lunch was the first time I had been taken less seriously than my male colleagues in my pursuit to further my career. Unfortunately, it won't be the last.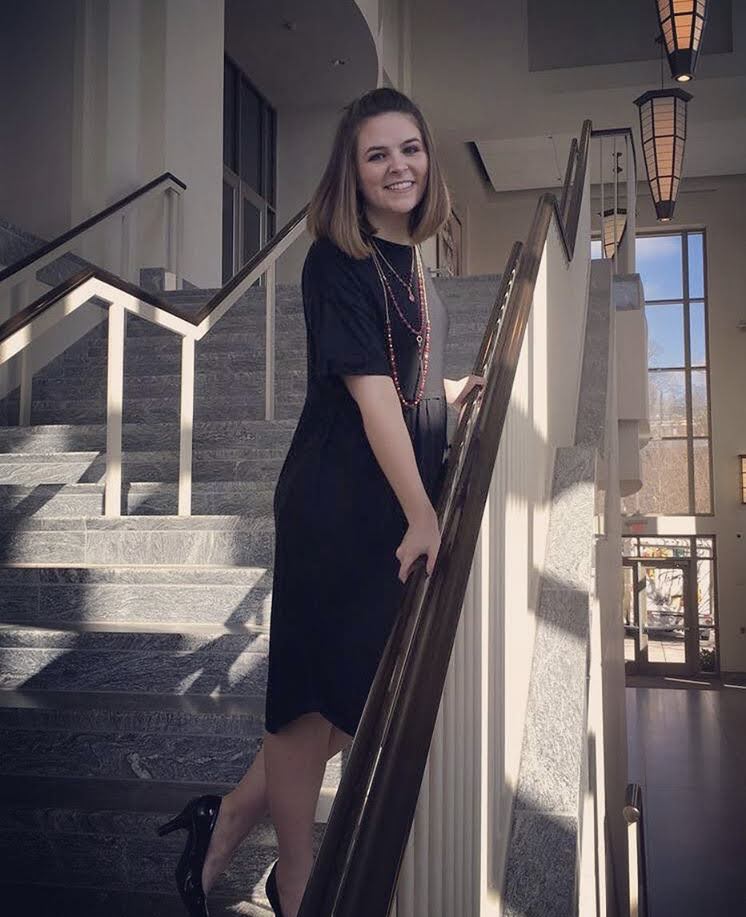 Less than half of radio news staffs have even a single woman on the team, and the overall percentage of women working in radio news continues to drop. The Radio and Television Digital News Association (RTDNA) and Hofstra University reports that although women are making up a larger portion of the workforce in some newsrooms, they lack representation in leadership roles.
This gender gap is not unique to radio. Men dominate all areas of media in the United States. The Women's Media Center reports that for the top 20 news outlets, women journalists report less news than men journalists. According to their investigation, men produce 62.3 percent of the analyzed reports, while women produce only 37.7 percent. In addition to their lack of representation, the material that women most often report falls into the "fluff" categories of programming including lifestyle, health and education.
So like I said, I spend a lot of time thinking about that simple sentence, and the many obstacles I'm bound to face as I pursue a career in mass communications. Lately, however, I've spent a lot more time thinking about women such as Pegeen Fitzgerald, Susan Stamberg and Dorothy Brunson who have fought to change the norm.
I think about my fellow female students and professors who work hard and are good at what they do. I think about all the women making their voices heard to the ones who don't like to hear it. These voices are getting louder and louder, and these voices welcome my voice into their chorus.
And you know what? My voice sounds just fine.