Roar Reviews: "Once Upon a Time… in Hollywood"

Once upon a time, Quentin Tarantino decided he would only write and direct 10 movies, with his latest being his ninth, and one of his best. In it, he easily captures his own love for Hollywood and projects it onto the audience.
Tarantino's ninth film, "Once Upon a Time… in Hollywood" – released July 26, 2019 – starring Leonardo DiCaprio (Rick Dalton), Margot Robbie (Sharon Tate) and Brad Pitt (Cliff Booth), transports the audience to Hollywood in 1969, with hippies, cowboys and a 2 hour and 41-minute run-time. The movie follows the stories of Rick Dalton, an actor who is trying to transition from television into movies while battling an undiagnosed bipolar condition and self-medicating with alcohol, his stunt double and best friend, Cliff Booth, who is only in a job if Rick is, and Sharon Tate, who is loving every day of her life by dancing in her bedroom and showing compassion in anyway she can. The incongruity of the movie – switching between each point of view – is a trademark of Tarantino's style.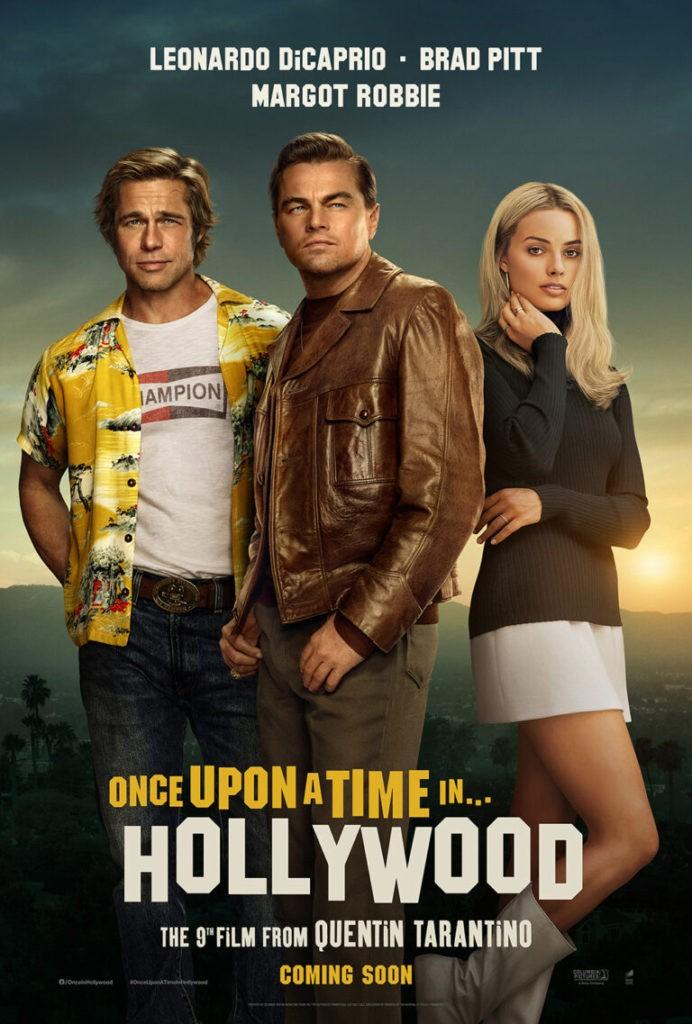 Considering its length, the movie's pace is slow. However, this allows the audience to become invested in each of the characters. Otherwise, the plot would have felt rushed and not had as much gravity, especially considering the homage to Sharon Tate, who died in the Charles Manson murders. Margot Robbie breathed life into Tate, making her relatable, charming and the heart of old Hollywood. Leonardo DiCaprio truly captured his character's angst in attempting to find his place in Hollywood. Brad Pitt swooned every member of the audience as a handsome, loyal, pitbull of a man.
Unlike some of Tarantino's other films, "Kill Bill Vol. 1" and "Kill Bill Vol. 2," which have bloodshed in every other scene, the gore in "Once Upon a Time" is placed deliberately and full of Tarantino magic. He teases with small scenes of action including a clip from a Rick Dalton movie where he ignites on Nazis with a flamethrower, exclaiming "Anybody order fried sauerkraut?" Tarantino also alluded to many things that weren't revealed until the end, which created a massive payoff and the hottest scene in the movie – besides seeing Brad Pitt shirtless.
Tarantino creates his own version of reality – similarly done in "Inglorious Bastards" – by adapting a true story to a much more compelling one. He uses his creative freedom to write his own ending. Tarantino captures the heart of old Hollywood through a joyful actress, a cowboy and his stunt double in his penultimate movie, leaving audiences high in anticipation for where his creative genius leads next.