The Events of Habitat for Humanity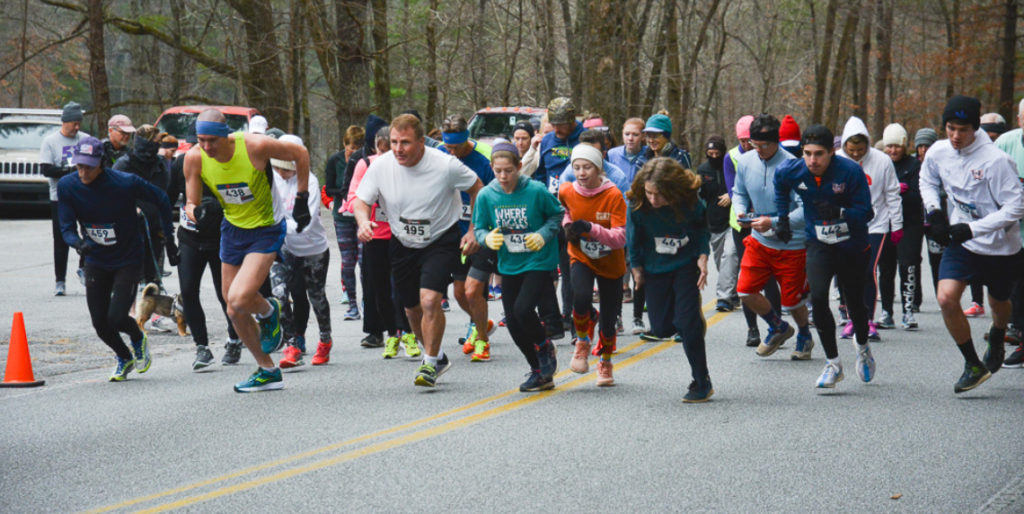 Throughout the year, Habitat for Humanity of Northeast Georgia hosts events that raise money to support their mission. Because Habitat is a non-profit organization, they rely on members of the community to donate their time and money to these events. Each event that is held not only raises money for Habitat, it also raises awareness of the organization and what they aim to do in their community.

This year alone, Habitat for Humanity of Northeast Georgia has held two major events. The first was the Hogpen Hill Climb, this is a 5/18K run that is held annually at Unicoi State Park. This event has been held for the past 40 years and attracts runners from all over the state. Not only does this run pose a challenge even for the most experienced runners, but it also offers scenic views of the North Georgia mountains. This event is held in January and because of the high elevation, there is usually snow on the ground. The White County Sheriff's department follows the runners and are set up at certain points along the way to ensure runners' safety.

The second event that is held on a yearly basis is the 10 Day Raffle This is an event that is well-known by the Northeast Georgia community. Local businesses, as well as members of the community donate ten big-ticket items that are raffled off to help raise money for Habitat. Some items that were featured in this year's raffle included – a Craftsman Pressure Washer, a Mini/Maxi Green Egg, a DeWalt 10″ Table Saw and many more. Each year, the raffle begins on the first day in April. Tickets cost ten dollars apiece, and when a number is drawn, the winner gets a phone call and can pick up their prize at their earliest convenience.

If you or anyone you know are interested in helping Habitat with these events, contact [email protected] To find out more information about these events and others like it that will be held in the future, contact [email protected]