Zeta Tau Alpha to Host Inaugural "Big Lion on Campus" Pageant

Zeta Tau Alpha has been very active around campus in their philanthropy. It's very common to catch them all in pink at Piedmont sports events, raising money for breast cancer research and awareness. However, as the end of the semester approaches, ZTA has one last big charity event that you do not want to miss.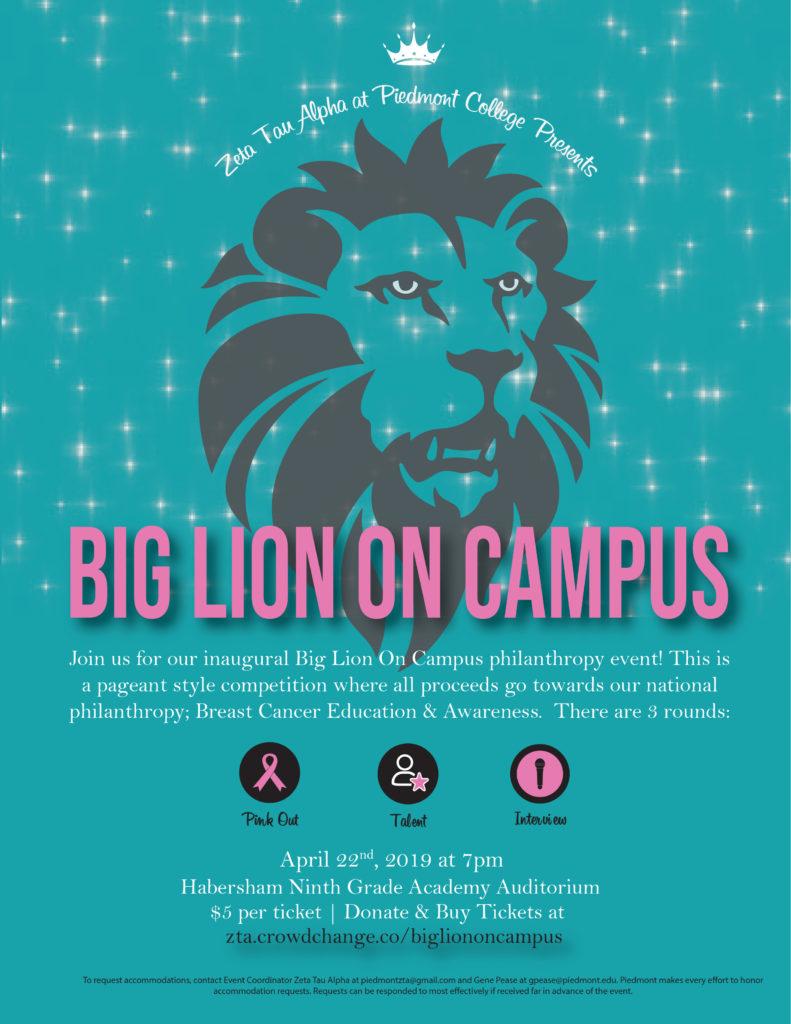 Big Lion on Campus is a beauty pageant that ZTA chapters all over the US put on every year. Anyone can participate but all the participants this year are men.

"There are three rounds in the competition," said ZTA consultant Abby Carberry. "There's a pink out runway where the contestants come out and sport their best pink, whether it's an athletic uniform, something silly or formal wear. Then there's a talent portion where you'll see some special talents from the guys. Lastly, we end with an interview round."

There are three winning categories for Big Lion on Campus. The first is the title of BLC itself. The second winner is the philanthropy category, which goes to the person who raises the most money for the event. The third winner is the fan favorite, which people can vote for during the intermission of the event. You vote by putting change in buckets that correspond to different contestants and whoever raises the most money wins fan favorite.

ZTA is raising money for the event through donations, ticket sales, and going out into the Habersham community and reaching the public. ZTA's national philanthropy is breast cancer education and awareness. The fraternity has three different partnerships: NFL, Bright Pink, and American Cancer Society.

All of the participants are Piedmont students and many of them are athletes, representing lacrosses, baseball, basketball, etc. Each participant has a ZTA coach who meet together and discuss what the participant will be doing in the pageant.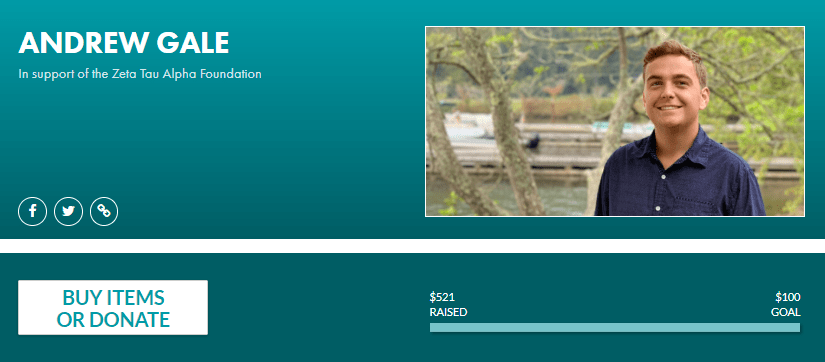 Big Lion on Campus will be taking place on Monday, April 22 at Habersham Ninth Grade Academy at 7:00 PM. Tickets are $5 and can be purchased on https://linktr.ee/piedmontzta. If you can't make the event, you can still donate at the link as well.