Softball Looks to Close Out Strong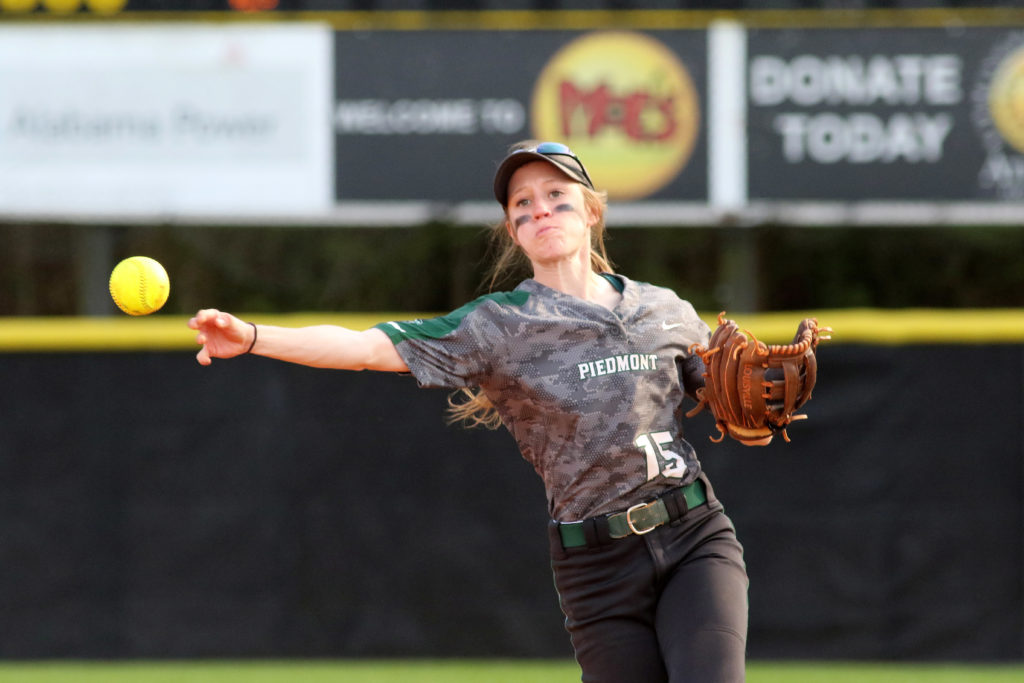 The Piedmont College softball team has been nothing short of dominant in the conference so far this year. With their season over half way complete, the team is looking to close out strong. The Lady Lions are currently on a six-game win streak, with a record of 18-5 on the season and are off to a 6-0 start in USA South play. The team still has a large portion of their USA South schedule left to play, including what should be a highly competitive, and meaningful, final regular season doubleheader against Maryville College on April 13 on the road.

This past weekend, the Lady Lions extended their win streak to six games with four wins, two at Berea College and two at Centre College. The Lady Lions have rode their pitching staff of senior Melissa Eckman, sophomore Madison Whiteside and senior Kory Best. The staff boasts a combined earned run average of just 2.54, while Eckman leads the team with a 1.97 ERA. As a whole, the team is much improved from last year and is only six wins away from matching their total from last season.

"We actually have performed better this year as a team, as a whole," said Whiteside. "We have less errors and more quality at-bats."

On the offensive side, the team has been swinging the bats quite well. Senior outfielder Mariann Kennison leads the team with an impressive .470 batting average but is followed closely behind by Senior first basemen Hannah Hoban with a .446 batting average, who also had two grand slams over the past weekend. With offensive production being a big question mark for the team and Head Coach Terry Martin at the beginning of the year, these are positive trends for the team.

"Marrian Kennison has really stepped up this year," Whiteside said. She has become a very special leader on and off the field. It has really led us to be a better team this year."

During their dominant season, the Lady Lions have set a few records that will likely stand at Piedmont for a long time. The first is freshman outfielder Rebekah Stegmayer, who is currently chasing down the Piedmont College single-season stolen base record. The freshman is 25 for 25 on stolen bases this season and is only 11 away from the record. The second incredible feat of the season goes to Coach Martin, as he achieved his 500th career win after winning game one over William Peace on March 17. Coach Martin has meant a lot to the program, and his players during his time at Piedmont.

"It's a great accomplishment and it's great to be a part of a team that has a coach that has 500 wins, and can coach you to continue getting those wins," Whiteside said. "He is one of those coaches who wants you to succeed [in softball] but he also wants you to become a better person off the field as well."

The Lady Lions next home game is a doubleheader scheduled for April 6 against Huntingdon starting at 1 p.m.