Alternative Spring Break: Making a Difference with Habitat for Humanity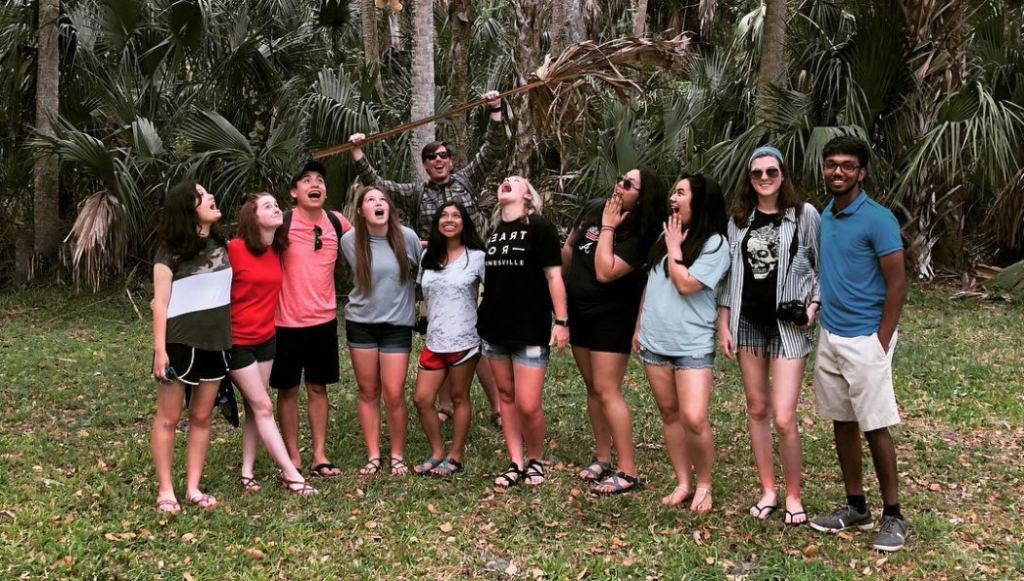 During Spring Break, Piedmont College took a group of students on an Alternative Spring Break Trip where they sprang into action to help with building houses for Habitat for Humanity in Sebring, Florida. Reverend Tim Garvin-Leighton and Dr. Kim Crawford, Associate Dean of Student Life organized the trip and accompanied the students throughout Spring Break.

"Homeownership is one of the best ways to improve the overall quality of life for economically disadvantaged persons," said Garvin-Leighton. "Habitat for Humanity is not giving the homes away the people are buying these homes at cost with low or no interest loans and they are required to put sweat equity into their future home or the future home of someone else."

Students who went on the Alternative Spring Break trip left campus by shuttle to Sebring, Florida on Sunday March 10th and returned Saturday, March 16th. While at the Habitat for Humanity site, students painted houses, installed siding and used power tools. A variety of volunteers helped at the site including retirees.

"I liked that we were at one project all week and that we had the opportunity to work with a group of retirees who could mentor us," said Garvin-Leighton. "They also modeled a positive lifestyle for retirement."

The trip was not all work and no play, however. When not volunteering at Habitat for Humanity, students got to go to the beach, play games, walk on a trail, etc.

Justin White, Assistant Director of Student Activities and Wellness, who came later to volunteer, and Garvin-Leighton had both had positive prior experiences volunteering with Habitat for Humanity. Garvin-Leighton first time volunteering with Habitat for Humanity was in 1994 when he lived in Miami, Florida and White volunteered with Habitat for Humanity when he was a college student.

Leslie Lopez, a sophomore business marketing major, one of the students who went on Alternative Spring Break said she had a positive first experience on the trip and enjoyed getting to know the other students and volunteers. Lopez is glad she got to go as she had wanted to go on Alternative Spring Break for a while and is glad that she got to make a difference.

"Sometimes you forget how lucky you are, especially when you haven't been through a life-changing event," said Lopez. "Listening to the story of one of the homeowners and everything that her family has been through reminded me that although some days are hard I still have so many good things in my life at the end of the day."

Garvin-Leighton wanted students see how they could make a difference in someone else's life. He and the other faculty members also wanted the students to develop team-working skills and wanted students to have fun in the process. Students made progress towards working on the houses which contributed to the success of one of the houses being passed for inspection.

"It was great working alongside such dedicated students, and having a fun time in Florida with everyone," said White.