Hot Start for PC Tennis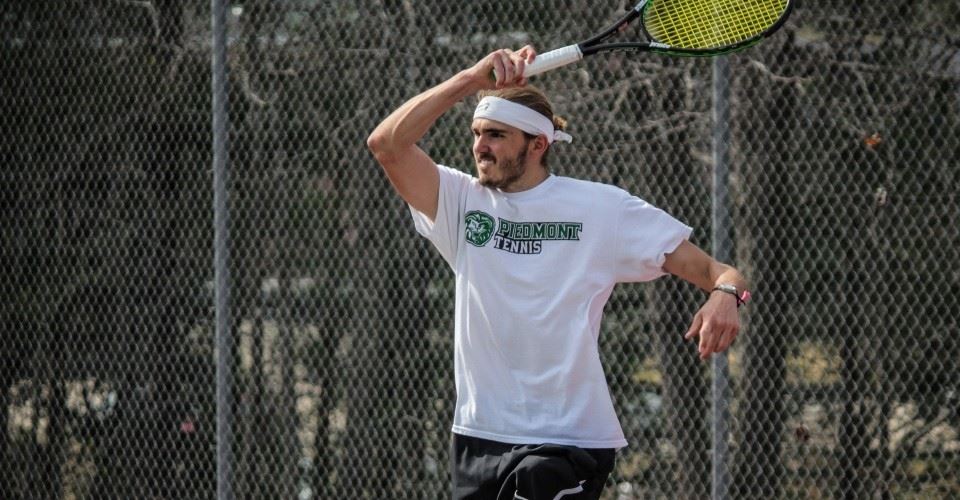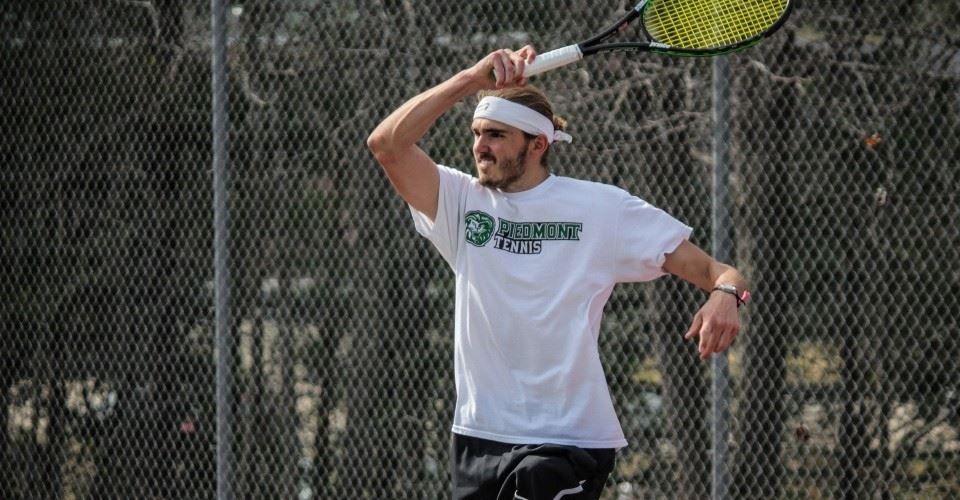 This past week, the Piedmont College men's tennis team swept through the competition, coming out on top against Covenant College and Berea College.

With the start of the season, sophomore Chase Morris gave his input about his thoughts of the team. "We all have good chemistry and I love playing with these guys," Morris said. "We just have each other's backs."

In a thrilling 5-4 road victory against the Scots, senior Andrew Chitty provided the clincher with a straight-sets win at No. 6, helping the Lions to improve 2-0 on the season. With a strong start for Piedmont, the Lions took two out of three doubles matches to establish a 2-1 advantage heading into singles.
Covenant took back the momentum with a pair of two-set victories at No. 3 and No.1 singles before the Lions retied the score 3-all with Harrison Labollita's three set victory at No. 2.

Piedmont remained on the road in the USA South for a Saturday match against Berea, picking up another consecutive win against the Mountaineers. The Lions held an impressive 9-0 victory.
Freshman Jarrett Gray earned the nod in the top singles spot and proved to be the clincher in the match with a 6-0, 6-0 straight-sets win. The Lions swept doubles play with some new faces in the doubles lineup. Brandon Gregory and Mateo Smith were paired together in the three spot for doubles and won 8-1 for both of their first collegiate doubles victories.

On Monday, the Lions played Maryville in their third conference match of the year. Picking up wehre they left off against Berea, the Lions ran away from the Scots, defeating them 9-0 to move to 4-0 in USA South play.

The Piedmont College women's tennis team opened its season with an 8-1 win over Brevard College, following up with another strong win against Covenant College.
Starting off against the Tornados, Piedmont jumped out to a 3-0 lead after taking all three doubles matches.
The No. 2 team of Maggie Moody and Caroline Connelly put the Lady Lions ahead 1-0 with an 8-1 win. The No. 3 pairing of Kara Landsiedel and Crysalin Gloria won 8-4 before the No. 1 duo of Morgan Buchholz and Megan Waldheim won a close 9-7 match. With their first win of 2019, head coach Trey Martin earned his first career win as leader of the Lady Lions.

The Lady Lions cruised to a 9-0 victory at Covenant College, sweeping all three doubles matches and taking the six singles matches in straight sets.
Caroline Connelly and Maggie Moody clinched the first point of the match with an 8-4 win at No. 1 doubles. Piedmont continued with momentum with easy wins at No. 2 and No. 3 to hold a 3-0 edge heading into singles.
Megan Waldheim put the Lady Lions up at No. 2 singles before Connelly rolled to a win at No. 1. Kara Landsiedel brought in another win at No. 3.
Although the outcome was already decided, Maggie Moody, Samantha Lowry and Lily McNeel each rolled to easy straight-set wins at four through six to complete the sweep.

Both tennis teams are back in action on Friday, March 8, with matches in Orlando against Carthage.