REVIEW: And In This Corner, Cassius Clay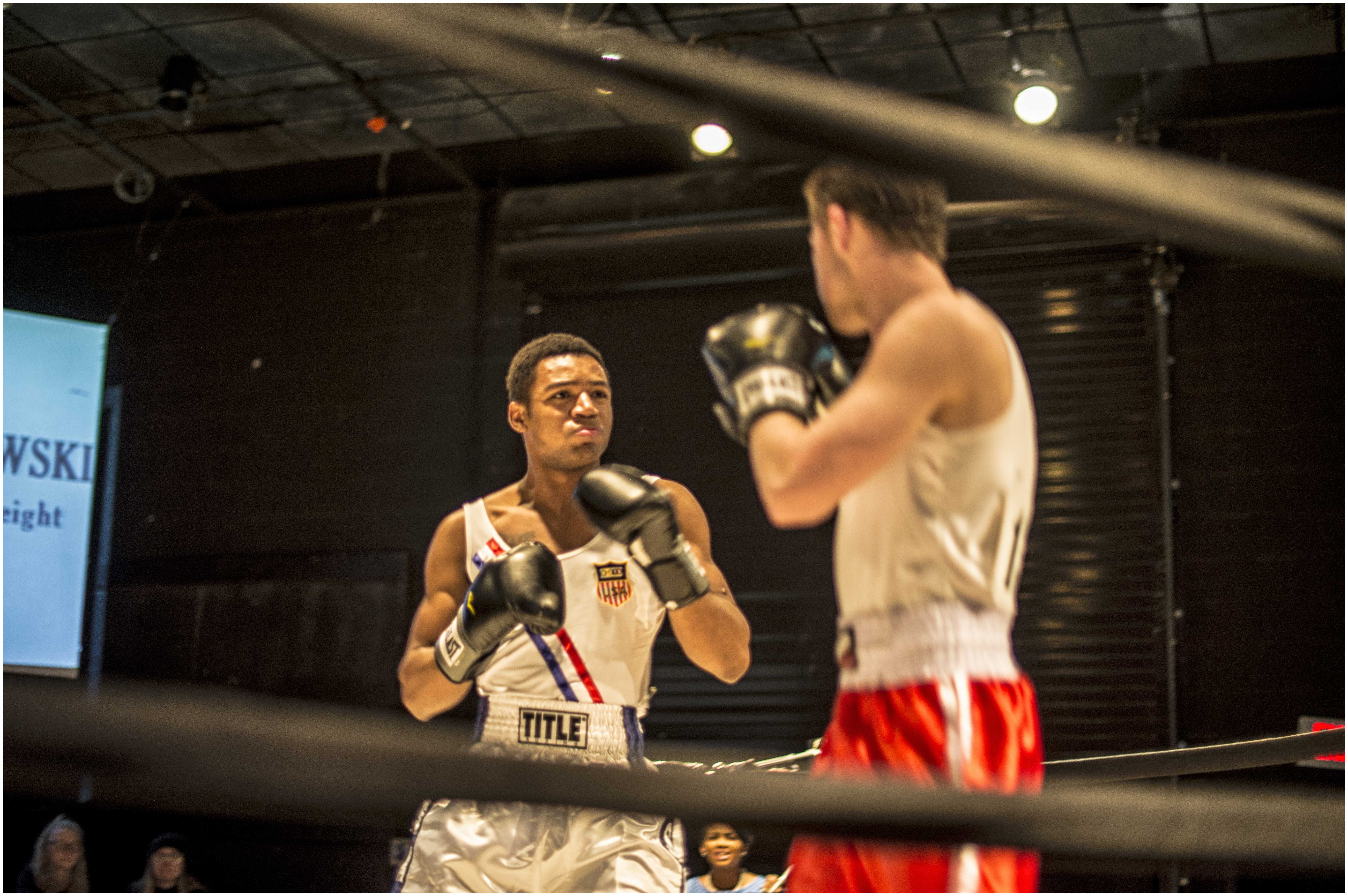 Boxing, music, poetry, history- all of these things make up the incredibly powerful children's show Piedmont College Theatre recently put on: "And In This Corner: Cassius Clay."
Cassius Clay is the birth name of one of the greatest boxers of all time, Muhammad Ali. The show revolves around Clay's early life as a young black boy living in 1950s Louisville. Cassius Clay is played by senior Dashawn Crawford, who recently appeared as Richie in "A Chorus Line." At this time, segregation was rampant and Clay couldn't even walk into certain diners for a glass of water. His life would change when he takes up boxing at the age of 12. The rest of his adolescence revolves around boxing and becoming "The Greatest."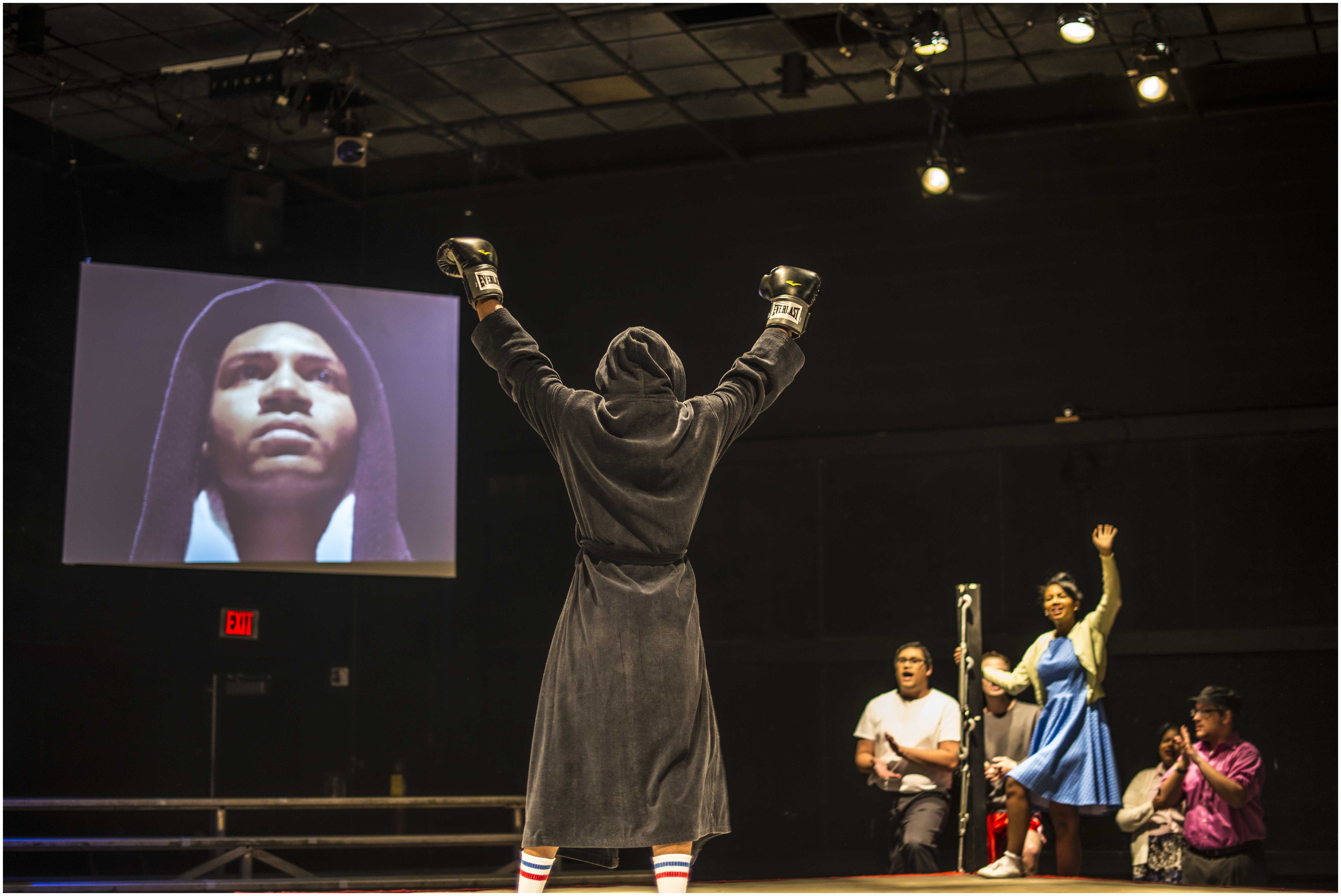 Other characters in the play include his coaches, Fred Stone, played by senior Terrance Ogden, and Joe Martin, played by junior Taylor Shirley, as well as the rest of the Clay family, mother Odessa, played by sophomore Brittney Wilder, Cassius Clay Sr., also played by Ogden, and little brother Rudy, played by senior Tamara Morris-Thompson.
One of the most interesting and fiery characters in the play is Clay's childhood best friend, Edie, played by sophomore Chandler Allen, who recently appeared as Val in "A Chorus Line." Edie plays a key part in Cassius's life by teaching him about the importance of the civil rights movement and participating in sit-ins.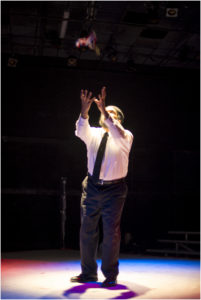 Throughout the show, an older Clay acts as a narrator, giving us an inside look to what Clay was going through at the time. The narrator's dialogue is all spoken word poetry and in this production, Amin Abraham-Quiles acted as the narrator as well as the music director for the show. At the end of the show, Quiles led the audience in a freestyle circle, where him and the rest of the class sang about the show and quoted some of Muhammad Ali's most famous sayings.
Some of the most interesting parts of the show were the technical aspects. The play was performed in an actual boxing ring, which was rented from an entertainment company in Atlanta. The ring was actually used in the "Creed" movies, bringing a little Hollywood to Piedmont College Theatre. On four screens set up around the boxing ring were projections that went along with the show, giving the real feel of an actual boxing match onstage.
Two of the most important fights in Clay's life were reenacted onstage. The first one was his first fight at the age of 14 on "Champions of Tomorrow" against Ronnie O'Keefe, played by freshman Jordan Hicks. The second fight was Clay's first ever Olympics, which he competed in at the age of 18 in 1960. Clay fought against Polish boxer Zigzy Pietrzykowski. This would be Clay's first ever Olympic gold medal, which some people believe he threw into the Ohio River as a protest against segregation. Although this has never been confirmed, it is touched on in the play.
After watching Cassius Clay, the audience is left inspired and with fire in their bellies. Clay persevered and fought for what he wanted and what he believed in. "And In This Corner Cassius Clay" perfectly captures the inspiration that is Muhammad Ali and demonstrates the impact he had on people.