The Expanding Career of Melissa Jackson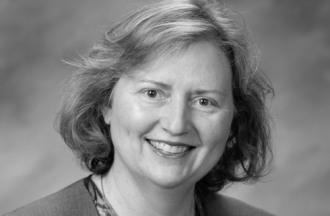 This past year, the Piedmont College mass communications department welcomed a new video professor, who came with a very long resume. From working at WSB as a reporter to interviewing A-Listers on the red carpet, Melissa Jackson has done a little bit of everything when it comes to the video field.
Jackson graduated from the University of Southern Alabama with a bachelor's in Mass Communications. She wanted to pursue writing and photography, and had a great passion for literature. She had a few internships with photography studios, but found she wanted to pursue something that incorporated her writing skills. The answer to her dilemma was television.
Jackson found that she loved telling stories and "got bitten by the news bug." She started out as a videotape editor on the overnight shift and slowly worked her way up to becoming a producer and reporter.
"While I was in college, I started interning at two different television stations and it changed my world," said Jackson. "As strange as it sounds, I'll never forget my first [time covering a] murder….. It was one of those mixed emotions of fascination and horror and sadness."
Jackson went on to cover numerous tragedies in her television broadcast career, such as murders and drownings, but she also got to meet very interesting people that she never would've met in different career paths. Her experiences in broadcast television helped her grow as a person, as she told all kinds of stories.
Jackson eventually wanted to get out of conventional broadcast news and moved to Atlanta, GA, where she got a job at WSB. She would cover special topics on the news, ranging from medical and consumer stories to religious and environmental stories. This work would lead her to her next career phase.
"I moved from specials into documentaries and I found that was really a niche that I loved, because you got to really get to the underbelly of different issues," said Jackson.
While at WSB, Jackson worked with longtime anchor John Pruitt on different documentaries and long-form specials. One example of Jackson's work was a long-running series on the foster care system of Georgia, which took her three years to make. Jackson also worked on a series called "Georgia's Hidden Treasures," which focused on stories that "combined culture and the environment and the beauty of our state as well as its history."
At the same time, Jackson began producing an entertainment show with a friend at WSB, who often traveled to New York City and Los Angeles. Jackson found herself subbing for this friend every now and then and got to cover red carpet events, where she got the chance to interview big celebrities, such as George Clooney and Matthew McConaughey.
At one point in her career, Jackson traveled to Asia and worked on documentaries for the Discovery Channel while there. She was based out of Singapore and South Korea while she worked there.
Jackson eventually returned to the United States after a few years in Asia and worked in corporate video production and continued doing some work for WSB, including the farewell material for John Pruitt's retirement. She eventually decided that corporate video wasn't a good fit for her and began working for UGA and worked on documentaries for them. She then joined the public relations unit at UGA, where she coordinated and handled all film crews that used UGA properties. She found herself working with film crews from all different companies and also worked with "The Walking Dead" crew for multiple seasons.
Eventually, Jackson realized she wanted to become a professor and share her experiences and wisdom with students. She got her Master's from the Grady College at UGA and begun teaching shortly afterward. Then, after a long career where she traveled all over the world, Jackson found herself teaching at Piedmont College in Demorest, GA.
"Basically, no matter what title I had, I was basically telling stories. I was a storyteller and that's really what my craft was….. I wanted to bring all my experiences to bear for students to learn from."