The Roar Wins Seven Awards at the Georgia College Press Institute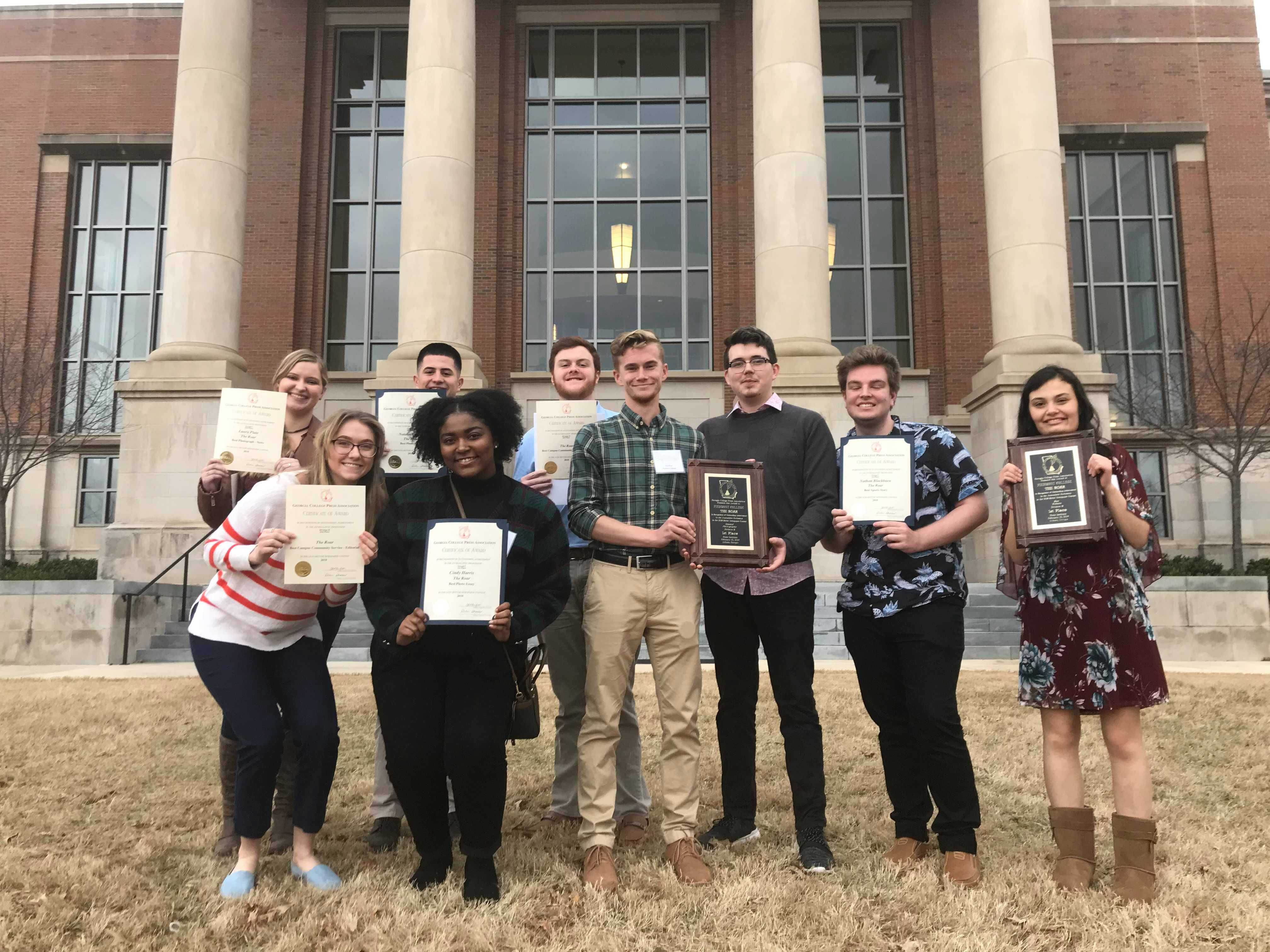 The Georgia College Press Association held the annual Better Newspaper Contest on Feb.15, where The Roar walked away with seven awards. Competing against colleges across the state including University of Georgia, Berry College, SCAD and Emory University, Piedmont was honored with four overall awards and three individual awards.
As an organization, The Roar won first place for best website and photography excellence and second place for best sports coverage and best campus community service for editorial content.
Nathan Blackburn won first place for best sports story with his feature on Carson Porterfield, a pitcher for the Piedmont baseball team who suffered a near-fatal boating accident in high school. Blackburn's story was up against submissions from the University of Georgia and the Georgia Institute of Technology.
Cindy Harris and Natalie Brown won first place for best photo essay with their coverage of Piedmont's charity 5k color run. Harris and Brown's photo essay was up against submissions from Emory University and Mercer University.
Laura Alyssa Platé won second place for best news photograph with her cover photo for the March 30 "March for Our Lives" issue of The Roar. Platé's photograph placed below Emory University's and above ABAC's.