Deanna's Desserts

The Chartwells dining hall at Piedmont College has received a generally poor reception since its relocation to the Student Commons in 2015, but one new aspect has stood out as a bright student favorite amid the stream of complaints.
Deanna's Desserts, the delightfully wholesome section of the student dining hall located near the exit, offers homemade cakes, student-requested pies and imaginative pastries that have yet to fail the hungry students' appetites. The station is run by Deanna Gattis, who has been working in the food service industry for 38 years.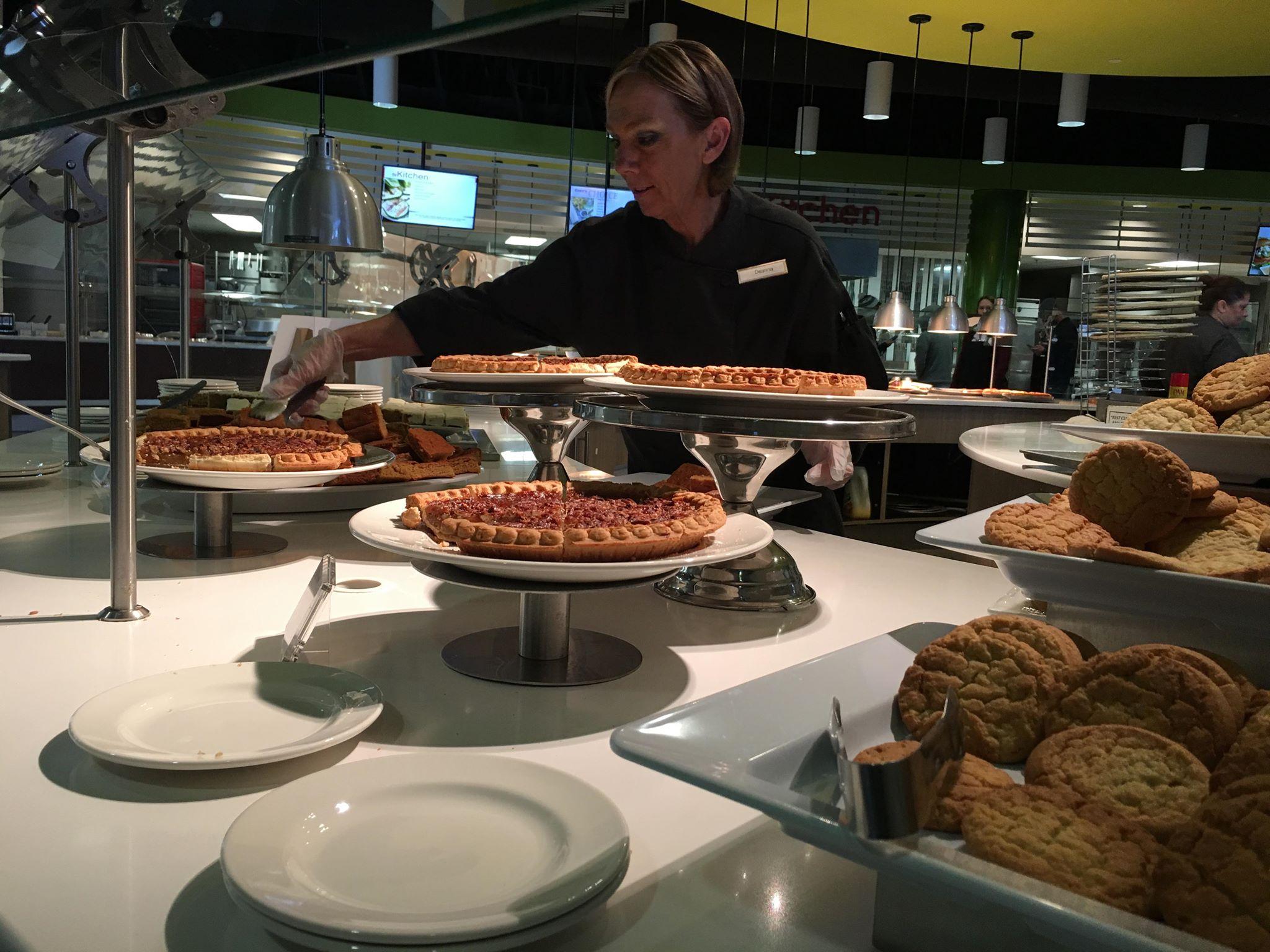 "I've been in food service for a long time, and baking has been a part of it all," Gattis said. "I love it. It's one of my favorite things to do. I've been baking since I was a child. My mother used to put me up on the counter and let me help – I'd learn how to pinch the crust when she was making pies."
While she's been working at Piedmont for years, Gattis only recently started baking full-time.
"I started at Piedmont in 2008, then transferred to another college, and eventually came back here again because I missed the people," she said. "When I did return it was to bake, but as things happen, they needed somebody in Starbucks, so I worked there instead. I am ever grateful for that, because it helped me to get to know the students better. When I did get the chance to come back to baking, though, I loved it."
Now in charge of the desserts in the student dining hall, Gattis gets to choose which dishes to bake for her station, paying special attention to what students want.
"I love it when students and faculty tell me what their favorite dishes are," she said. "And you can always tell when people don't like something, if it's still sitting there at the end of the day."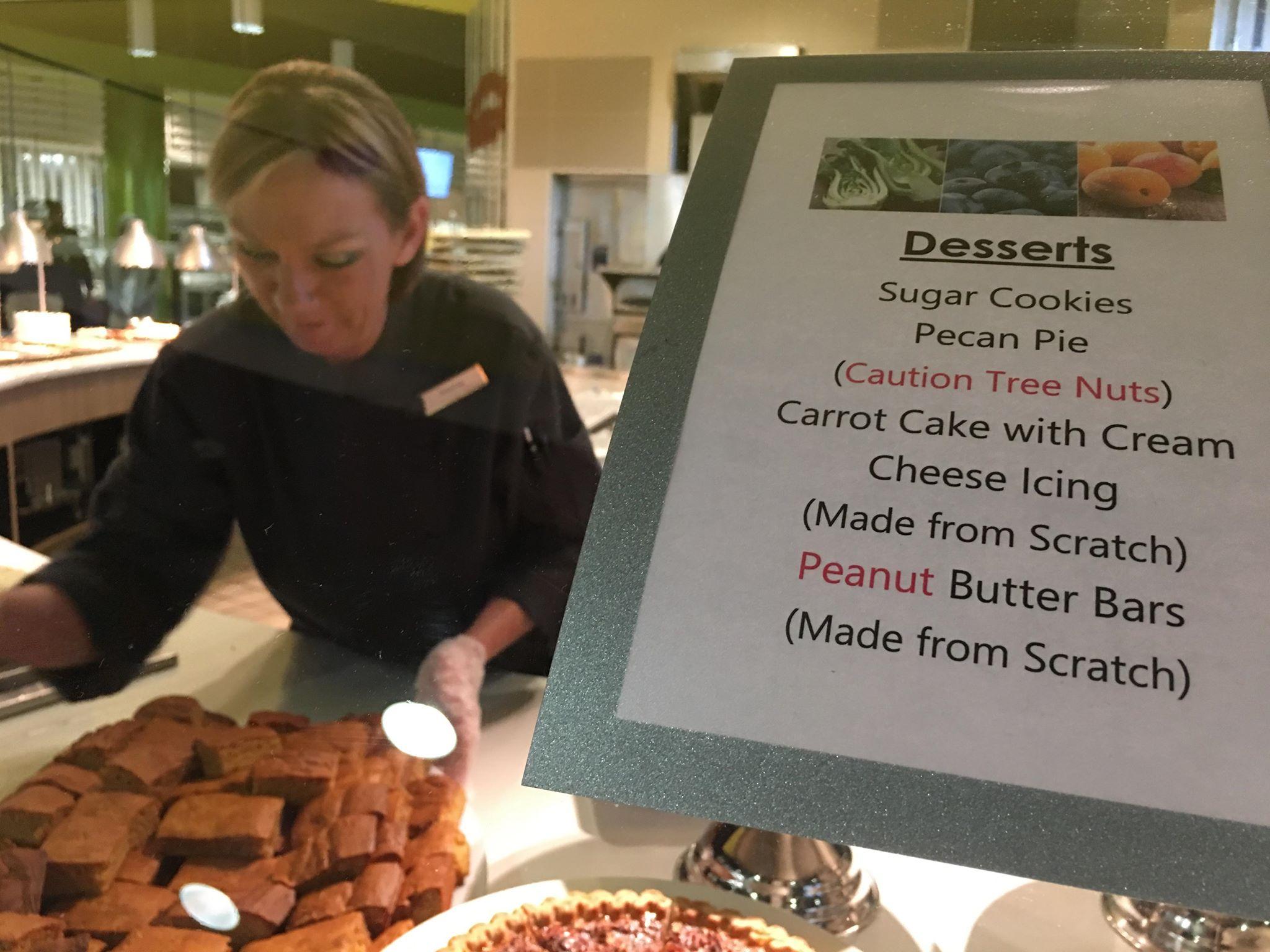 Not unlike the rest of the Chartwells staff, Gattis always welcomes student diners with a wide grin and a cheerful greeting, even remembering the names the students who regularly dine at the cafeteria.
"If I was a parent who took out a second mortgage on my home to send my children to college, I would want to make sure that they were comfortable and happy," she said. "I think it's important to make them feel at home, especially the freshmen. Learning people's names is something that I've always tried to do. It just makes a person feel important, seeing that someone remembered their name."
Through her baking and her persistent cheer, Gattis never fails to warm the hearts of student diners. Perhaps even more heartwarming than her homemade carrot cake, though, is her motivation.
"My favorite part of baking is the satisfaction that I get when my dishes make someone else happy," she said. "All of my children are grown and gone, but this way I'm still surrounded by young people who appreciate my cooking. If I'm making them happy, then I'm happy."