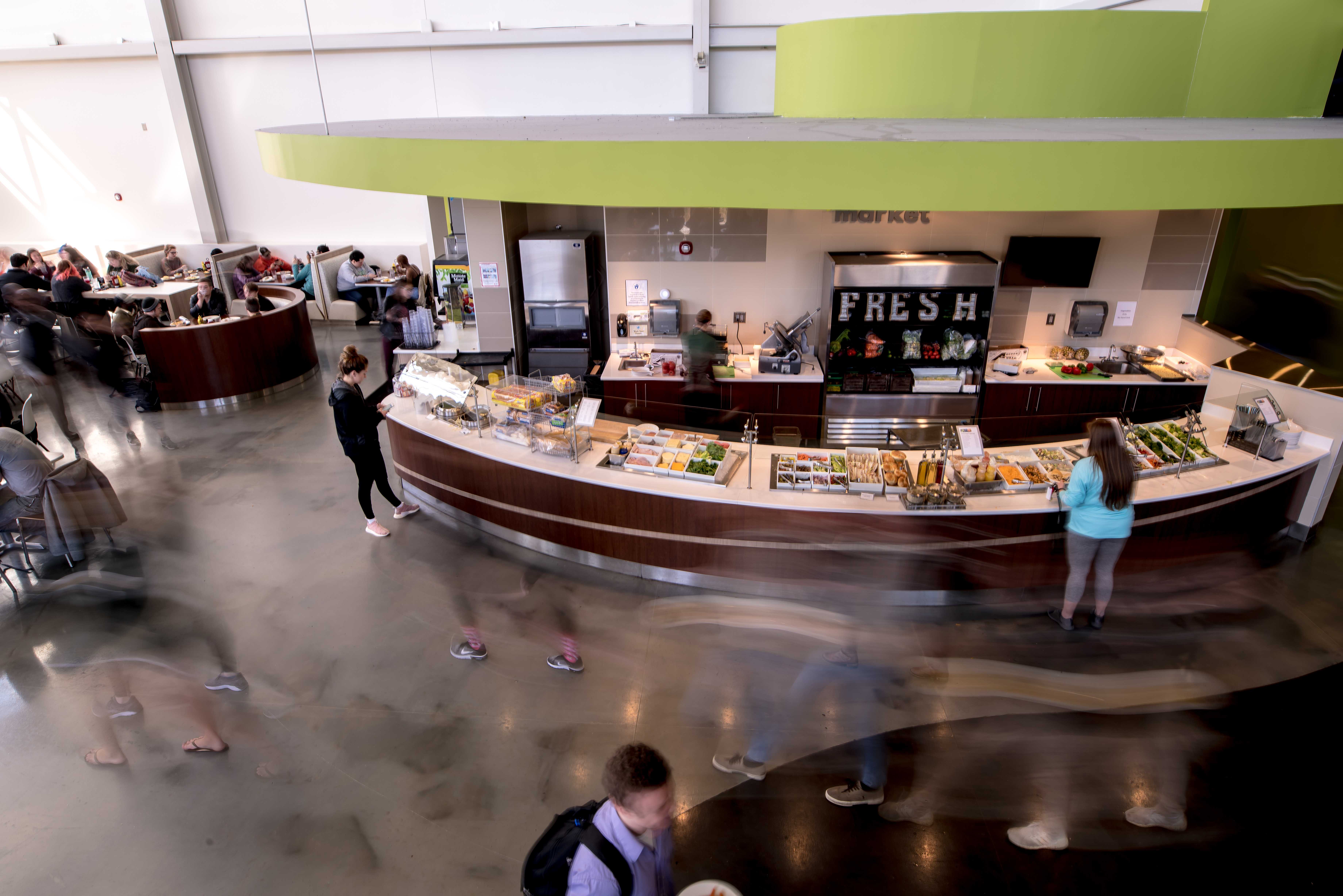 Piedmont is involved with its community in a way that makes it unique. Even the cafeteria is open to the community. While some students find this aspect charming, some have spoken out via the Piedmont app to let staff know that the open-to-community disposition isn't working for students.
"One thing we can all agree on is that Sunday brunch in the caf is always tasty. The variety and amounts of different breakfast and lunch foods put out are always good but there is one thing that drives me crazy. As we all know the caf gets very crowded on Tuesdays/Thursdays during the common hour, with everyone trying to eat lunch in less than an hour lines get backed up and finding a seat is hard. It is even worse on Sundays. The guests are so rude to students, they hover over tables while you're eating, their kids are unattended running around, they push and shove, complain and grumble about all of the students. I've heard in many occasions elder visitors asking students why they're wearing specific clothing, why they're in the way and being extremely bitter. One family sat in front of my friends while they were eating and as my friends were getting up, before even removing their dishes or wallets or phone from the table, the family sat down and put their food on the table. It absolutely horrible and happens every Sunday."
     – Calliope Adcox, junior music education major
"The reason I don't go [to the caf] is there are a lot of people who don't go to Piedmont there, such as church-goers. It gets really crowded."
     – Mikaela Simmons, junior psychology major
"The caf on Sundays is generally better because church people from the community come eat at the caf… they have flank steak and ham a lot on Sundays."
     – Caroline Connelly, sophomore engineering and physics major.
"I feel the caf is too crowded during Sunday brunch. I believe if the conference room above the caf was open the students would be much happier."
     – Minda Yeary, junior psychology major.
"Sundays at 11 in the morning, my friends and I head down to the commons to eat and we are barely able to navigate through the crowds of church-goers. Sunday at Piedmont in the dining hall happens to be the worst. Outsiders are given preferential treatment and better options for food than the students that pay thousands to attend. It is frustrating, especially considering if we miss a very narrow window we are left with nothing but picked-over leftovers."
    – Calia Mayflower, freshman secondary English education major.