Piedmont College Theatre kicks off its latest season with one of the best popular longest running musicals of all time. "A Chorus Line" showcases what it's really like to be a dancer in a chorus on Broadway.
The musical takes place during an audition for the chorus line of a Broadway show. Zach, the director, must pick four men and four women for the chorus line from 17 dancers. He begins by asking the dancers about their lives and pasts. As the show goes on, people who should be considered indistinguishable become unique as they talk about everything they've faced in their lifetimes. The show has a wide range of characters, from the aging sarcastic Sheila Bryant to the timid tiny Connie Mackenzie. One of the dancers stands out from the rest and that is Cassie, a former soloist and Zach's ex who just "really needs this job."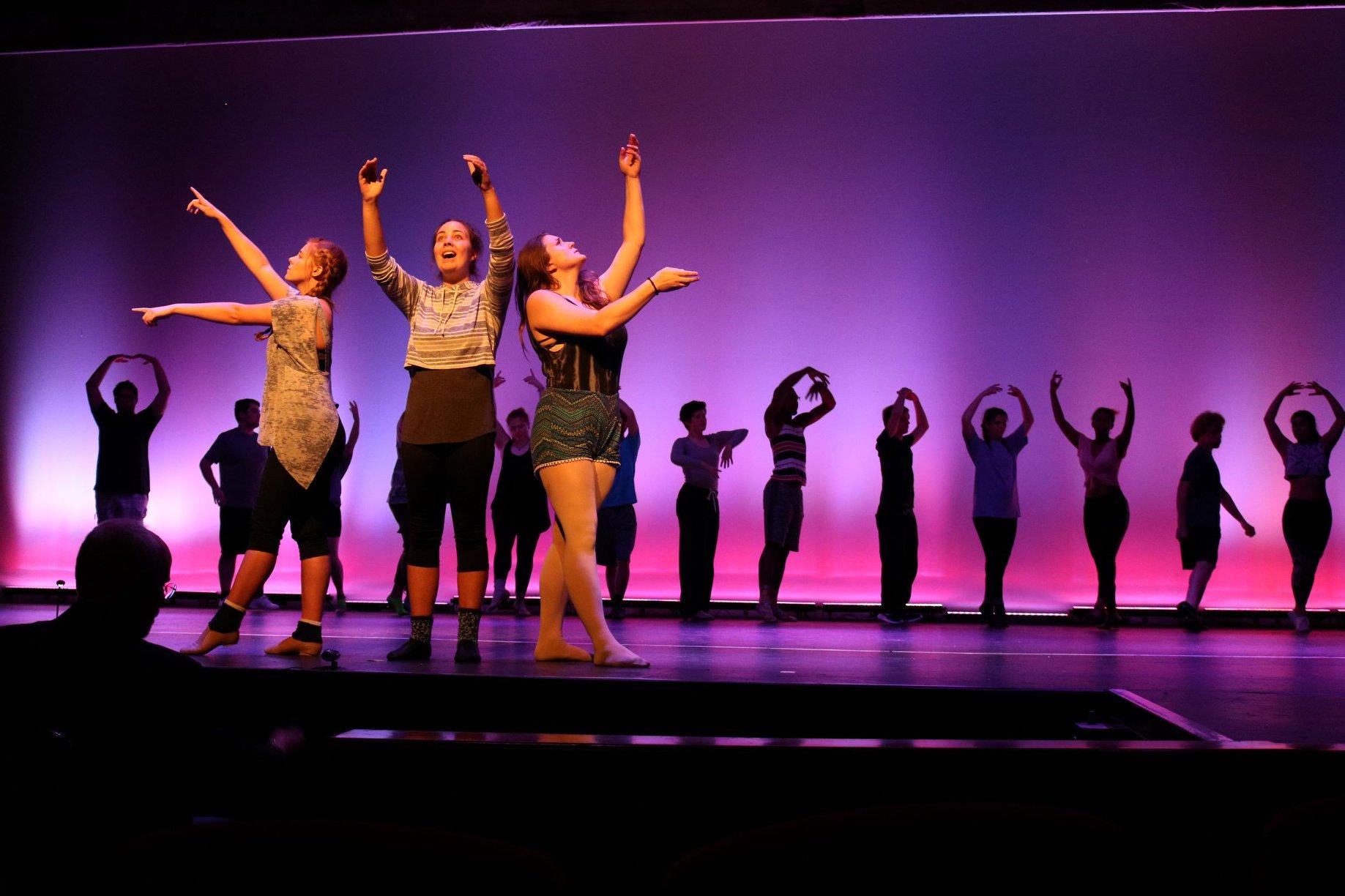 The show features a wide range of songs, from comedic to very emotional. There are several montages in the show that feature hilarious monologues and almost everyone gets a solo. One of the funniest ones is "Hello Twelve, Hello Thirteen, Hello Love," which features several of the dancers talking about their adolescence. One of the most famous songs from the musical is "At the Ballet," where three different women recall their rough home lives and how dancing saved them. Easily though, the most emotionally vulnerable song is "What I Did For Love," which auditionee Diana sings as the characters reflect on what it will be like to give up dancing.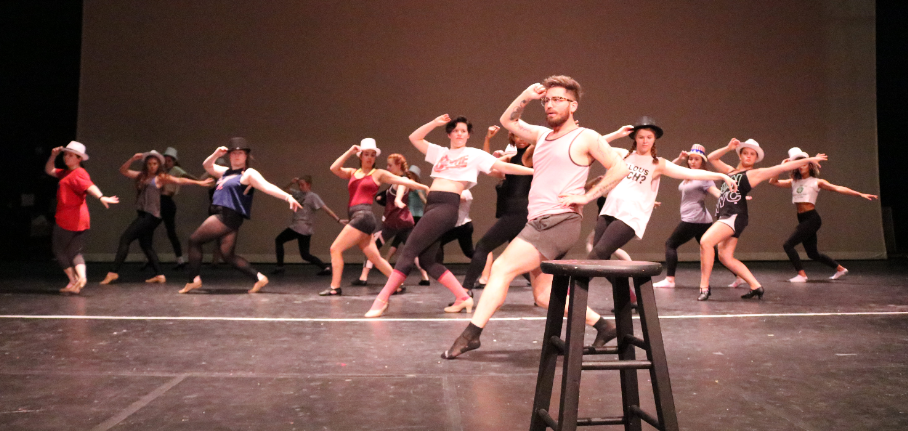 And of course, the show ends with the song "One" as the chorus line comes together and performs as one unit.
Everyone in this show does a fantastic job, from acting to dancing to singing. There are a few fresh faces in the cast as well as some well-known faces. Junior Hunter Blackburn, who was seen last spring in "A Midsummer Night's Dream," returns to the main stage as blunt but still caring director Zach. Playing opposite Blackburn as his character's ex is senior Kaitlyn Echols. This is Echols' first major role in a musical and she does a fantastic job in this dynamic role. Both Blackburn and Echols have excellent stage chemistry as their characters argue and quarrel over their past and present. Other Piedmont theatre veterans include senior Dashawn Crawford, who has a big energetic solo as Richie Walters, senior Aubrey Peat, who sings the infamous songs "Nothing" and "What I did for Love," and junior Chandler Allen, who belts out a big number about how her character got plastic surgery and changed her life.
One of the freshmen in this show, Jordan Hicks, plays the extremely vulnerable Paul. Paul has a moment in the show with Zach where he recalls his adolescence and realizing his sexuality. Watching Hicks break down onstage is extremely powerful and moving. We hope to see more of Hicks' performances in the future. Other freshmen in the show include Lizzy Carver and Garrett Smith, who play Connie Mackenzie and Mark Anthony. They both have hilarious stand alone moments in the show, including one where Smith's character recounts how he thought he had Gonorrhea after his first wet dream. These freshmen are sure to make comebacks in upcoming shows.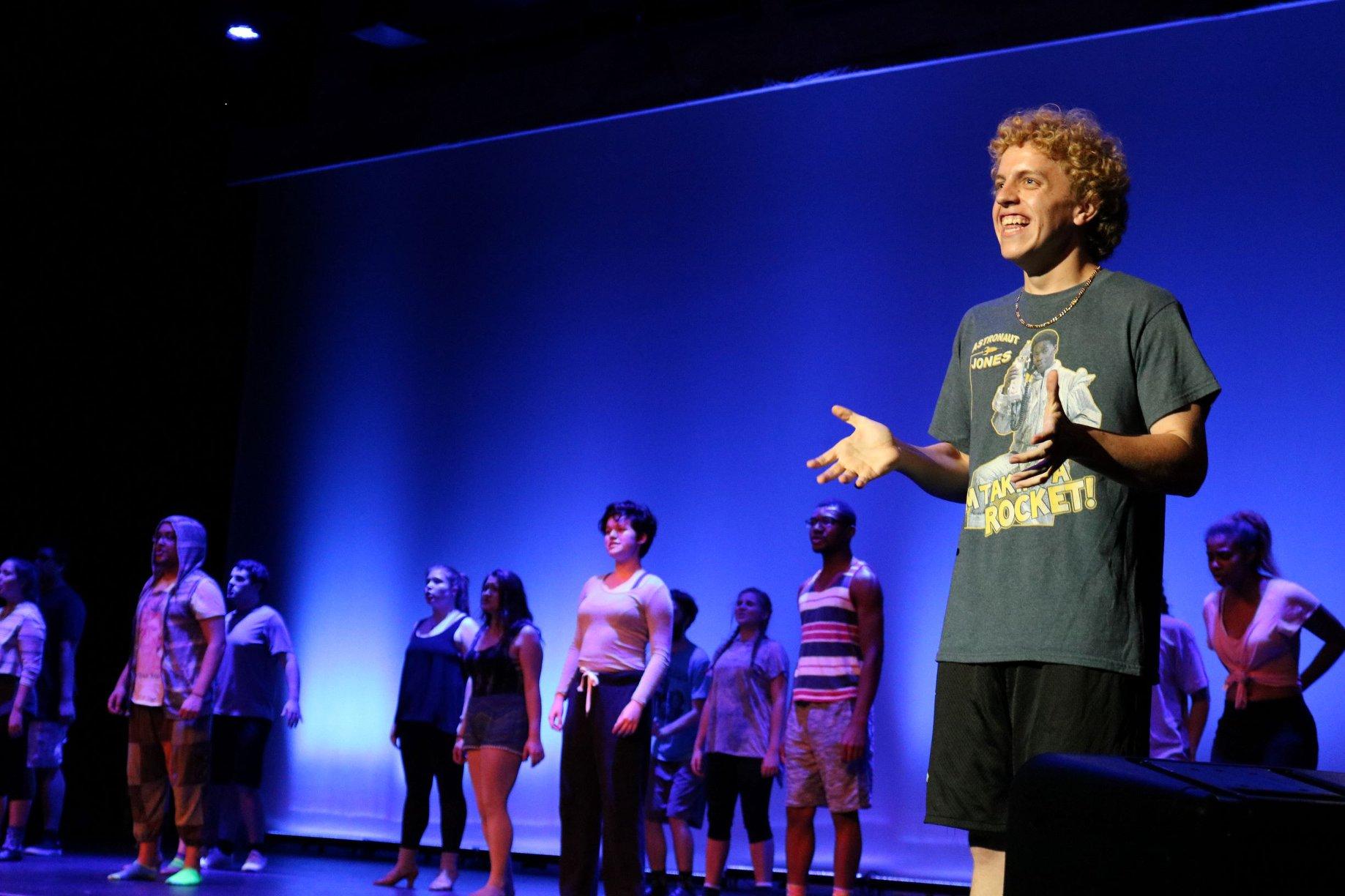 At the end of the show, we find out who makes it into the chorus and who gets cut. This is one of several bittersweet moments, so be sure to prepare for a few tears. "A Chorus Line" opens Thursday Sept. 27 on the Swanson Mainstage at 7:30 p.m. Additional showtimes: Friday Sept. 28 and Saturday Sept. 29 at 7:30 pm and a final matinee at 2:00 p.m. on Sunday Sept. 30. To purchase tickets, go to https://web.ovationtix.com/trs/pr/998499