Men's Soccer Preview

It is soccer season here at Piedmont College and the Piedmont men's soccer team has started their season out strong. The Lions are 3-1 in their first four games, and 2-0 in conference play after wins over Huntingdon College and Brevard College. This year's start mimics the start they had last season, as they finished 9-7 overall and 6-5 in USA South play in 2017.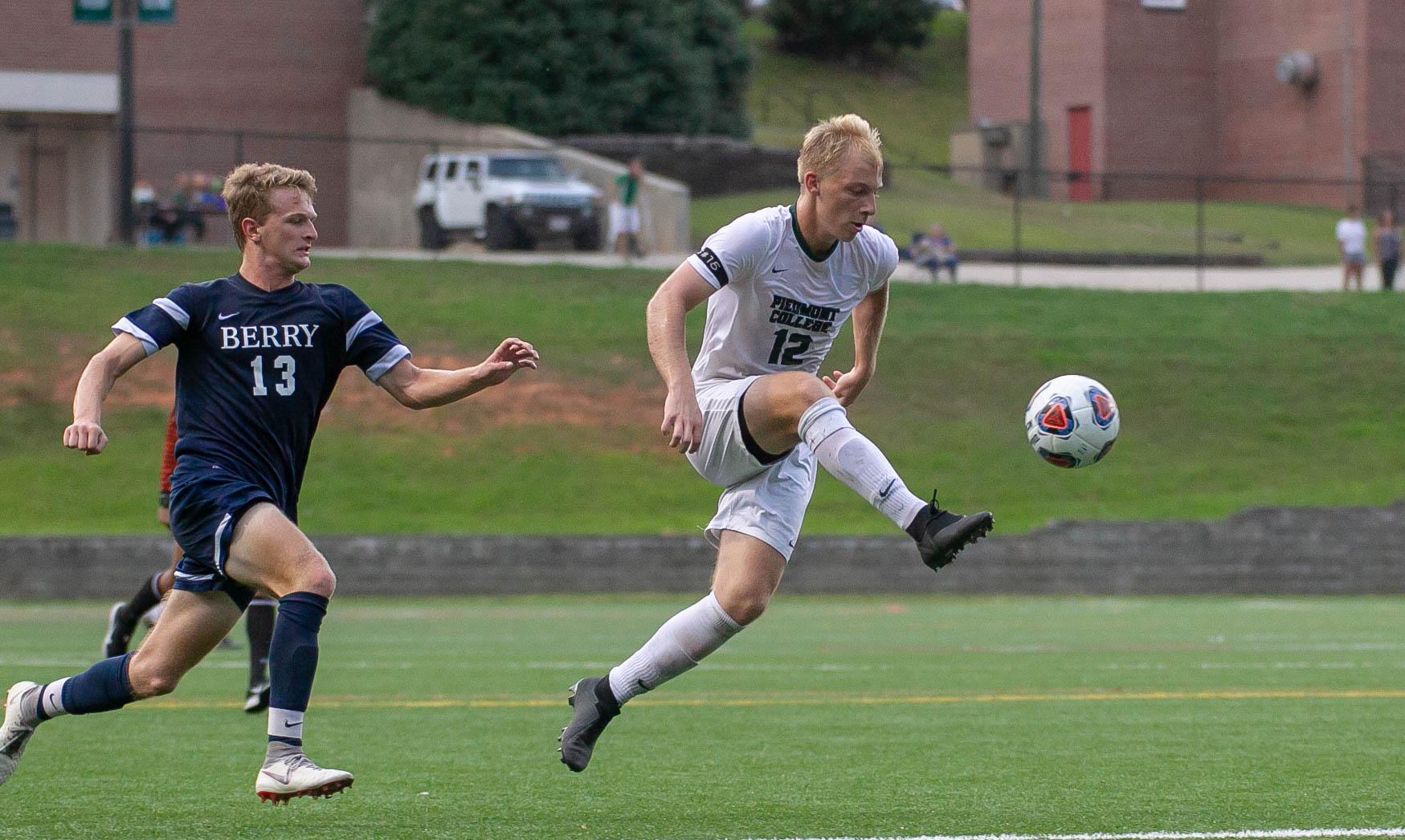 This team is shaping up to be one of the better teams Piedmont has had in recent years. They are a very young team with a total of 16 underclassmen on the roster. However, many of those sophomores played major minutes last year and have the talent to make up for the lack of experience. Cameron Earls, a sophomore midfielder, was one of those young starters last season, and has very high hopes for the season this year.
"I feel really confident about this year," Earls said. "[The USA South] is a very tough conference with a lot of seasoned, veteran teams in it, but I like our chances and I think we can greatly improve from last year."
Earls has a valid point about how tough the USA South is. Both teams that played in the conference championship last year, N.C. Wesleyan and Maryville, were ranked No. 1 in the conference preseason polls, and are expected to dominate the east and west divisions, respectively. Even though it will not be easy, Piedmont is ready to shock the conference this year, and prove that they are a team to be feared moving forward.
The Lions most recently won two USA South games on the road. Piedmont defeated Huntingdon College 2-1, in Montgomery, Alabama, as Earls scored a brace in the victory on Saturday.  The Lions then went on the road to defeat Brevard College in North Carolina 6-1, as Cameron Earls netted a hat trick, leading the way for Piedmont in the win.
The Lions are now 3-1 overall, and a perfect 2-0 in USA South Play. Piedmont will face Pfeiffer University in a non-conference game this Saturday at 2 p.m. in Demorest.
"This is just the beginning," Earls said. "I'm excited for the rest of the season. We can really be something special."