Inside Queer Eye: Getting to Know the "Real" Sean VanMeter

Sophomore music and math double major Sean VanMeter became something of an overnight sensation among his peers at Piedmont when he was featured in the second season of the Netflix show "Queer Eye." He appeared in the seventh episode, which premiered on the streaming service during the summer.
"For people to say that they love my music, it's very touching to me," VanMeter said. "It's them saying that they love me, they love that deepest part of myself that I've shared, so that really means a lot to me."
VanMeter, who had filmed the episode before he started his college career, found it hard to keep a clear mind during his first year at Piedmont.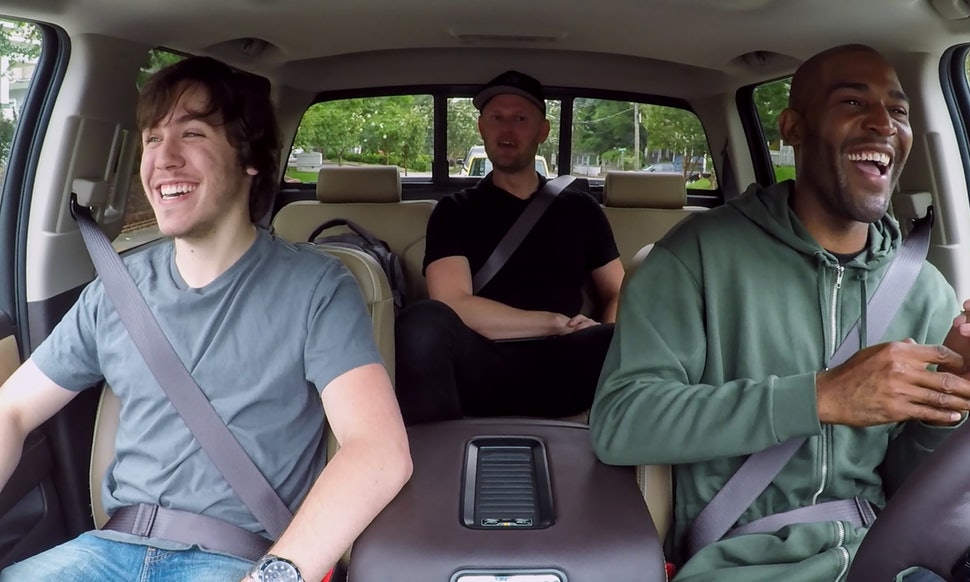 "It was filmed before my freshman year, so it was in the back of my mind all throughout freshman year," VanMeter said. "Over the summer, I watched it and thought, 'Wow, is my accent really that thick?' and then forgot about it after a couple of weeks."
"Queer Eye" centers around the 'Fab Five,' a group of multicultural gay men who visit different people in the state of Georgia and 'make them over.' Each member of the Fab Five focuses on a different aspect of life and wellness. Antoni Porowski focuses on what the guest eats and cooks, Tan France is the fashion expert, Jonathan Van Ness specializes in grooming, Bobby Berk works with interior design and Karamo Brown teaches about the culture that surrounds the guest.
Although VanMeter was informed that he had been nominated by his godmother, Lulu, to participate months prior to the week of filming, he did not recognize the Fab Five when they walked into his public piano performance. He hadn't been told when the quintet would arrive, in order to keep an air of surprise.
"There were some things that were shot over a few times, like that entrance shot where I met the Fab Five for the first time," Vanmeter said. "The first time, I had no idea they were coming. So, they walk in the door, and I just kept playing, and greeted them like 'Hey, how are y'all?'"
With reality television often comes the bitter reality that not everything the viewers see on the screen is how things really played out during filming. Oftentimes, producers will want to construct a storyline that may bend the truth in order to obtain the maximum amount of sympathy possible from the audience. VanMeter said the storyline, which insinuated VanMeter's parents had left the picture, strayed away from the facts.
"The story was that I had absentee parents," VanMeter said. "That's not really the truth. My parents were very involved in my upbringing."
Although some things may have been misconstrued in the final episode, VanMeter's connection to his godmother, Lulu, runs deep and genuine, just as it was shown on the screen.
"Lulu has definitely been like a third parent to me, for as long as I can remember," VanMeter said. "She doesn't have any biological children, so I'm kind of the one for her. My parents had this work schedule when I was younger that had a lot of overlap, so there was no one to look after me at certain times, and that's where Lulu came in. It turned into her being another mother for me."
VanMeter's relationship with the Fab Five, both onscreen and off, was another genuine connection that ran deeper than some may expect from a week of filming a reality television show. VanMeter enjoyed his time with all five men, but he said Karamo Brown gave him some words of wisdom for his first year of college, and his first social interaction with peers his own age, after being homeschooled since middle school.
"Off camera and very sincerely, he asked me why I was nervous," VanMeter said. "I told him, when I meet new people, I'm afraid that they won't like me. He told me that everyone has that fear. They're afraid you won't like them too. So, don't worry about it. Keep in mind that they're as afraid as you are. That's really what helped me find the confidence to meet so many new people when I came here."
After departing a private Catholic school in Athens, VanMeter was homeschooled through Georgia Connections Academy. A desire for more one on one relationships with his peers and professors fueled his decision to enroll in the tight knit community of Piedmont, rather than the large-scale University of Georgia.
"I toured UGA and Piedmont before I made my decision," VanMeter said. "Don't get me wrong, I think UGA is great and has a beautiful campus. But when I toured Piedmont, the Team Piedmont person led the tour and ran into so many people they knew and said hello. It was really great to feel that sense of community."
If a student met VanMeter during his first year at Piedmont, the phrases 'socially awkward' or 'lacking in confidence' wouldn't have been the first to cross their mind. One such student, Samantha Catoggio, described how it was almost strange to see VanMeter lacking in the confidence he exuded when they met.
"It was surprising," Catoggio said. "He seemed the type to make friends very easily and quickly, so it was interesting to see that was something he initially struggled with."
Once the episode premiered, VanMeter was asked several questions about things that were said and shown, and he wanted to set the record straight. Yes, he still has the apartment and all of the furniture and clothes. Yes, he is still a big fan of lasers. However, don't expect his unreleased single about his love for the female posterior to scale the Billboard charts anytime soon.
"A girl I was going out with at the time was like 'Hey, why don't you write a song for me?' and I said 'Alright, you got it,'" VanMeter said. "I haven't ruled out releasing it, but I'll save it for when I want to branch out into hip hop."
VanMeter is often referred to as 'the real Sean VanMeter,' due in part to his debut EP by that same name. VanMeter, however, believes the association runs a bit deeper than that.
"Once you're dead and gone, it doesn't matter what you had, all that matters are the people you knew and how they remember you," VanMeter said. "I want to be remembered as someone who was kind, who was helpful and genuine. I think that's why I identify so much with the word 'real.' I think one of the worst crimes someone can commit is insincerity. We have to live everyday as who we are and be the best we can be. That's never going to be perfect, but why does that matter? We did our best, and that's all we could."
What can VanMeter's fanbase, aptly named the 'FanMeters,' expect from the Fab Five certified Sean VanMeter in the months to come? VanMeter is always writing new music in between his 17-credit hour class load, being on call as a Plymouth Resident Assistant and keeping up with multiple hours of piano practice daily. But even with his busy day-to-day life, he always has time to thank those who support him and his music, even if they have yet to meet in real life.
"If I ever get the chance to meet all eighteen thousand of those people, I would love to," VanMeter said. "It's hard to believe in yourself until other people do."