NEW YEAR UPDATES

With the end of the semester just around the corner, a new school year is in the works for Piedmont College. Along with the new year comes a surplus of changes, from the structure of student life to the cost of being a student.
The change that will most immediately affect the student body is Piedmont's plan to increase tuition rates by roughly six percent. Tuition for the Demorest campus will increase from $24,264 per year to $25,790 per year, while tuition on the Athens campus will increase from $18,072 per year to $18,976 per year. Tuition is planned to increase another six percent each year for four years, totaling to an increase of about 25 percent by 2021.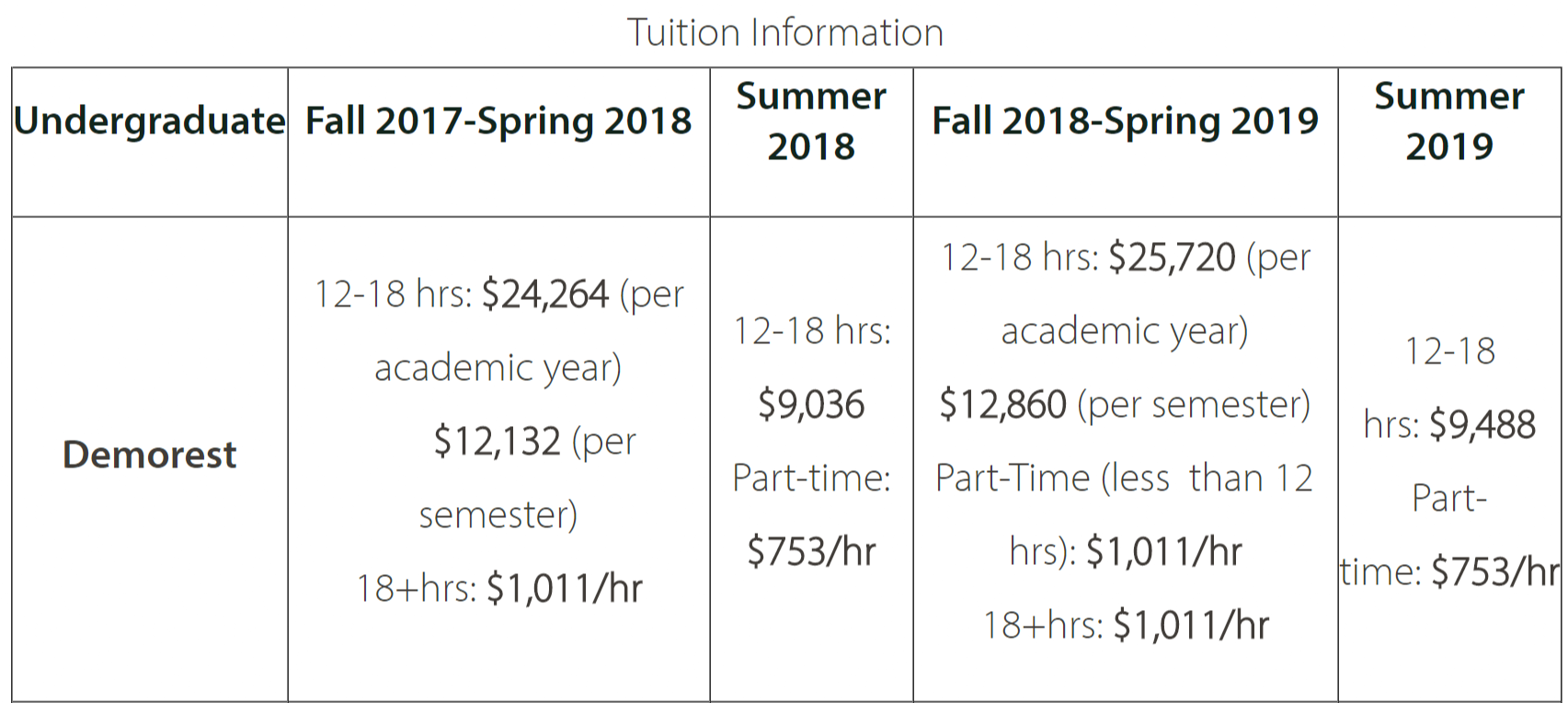 Compared to similarly-sized private schools in Georgia, Piedmont's current tuition rates fall slightly below average: Wesleyan College charges its students $22,000 per year, Young Harris College charges $28,000, Shorter University charges $31,000, and tuition at Covenant College costs $33,000. The four-year tuition increase will bring Piedmont's tuition closer to the fees of competing schools.
Starting in the fall of 2018, Piedmont will also require all students to have health insurance. Students who are already covered won't need to make any changes, but anyone who isn't insured will need to sign up with a provider by the start of the semester. For uninsured students, Piedmont will be providing a group plan through UnitedHealthcare Insurance Company. The estimated cost of this group plan, which covers a 12-month period, is $2,417 for undergraduate students and $2,774 for graduate students.
According to an informational flyer provided by student life, students with insurance must prove that they're insured and waive the group plan. If they fail to do so, they will be "enrolled automatically and responsible to pay Piedmont College for this annual coverage that was purchased on your behalf." In order to waive the group coverage, students are instructed to go to www.firststudent.com, select Piedmont College, click on the "Waive your School's Health Insurance" button and follow the directions.
Another substantial change students will see next year is the structure of residence halls. Plymouth Hall, which was previously a women-only building, will be open to all genders. Likewise, Ipswich Hall, which was previously men-only, will be co-ed. Wallace Hall and GB are the only two non-co-ed residence halls remaining, both being open to women only.
Student life will see another big change with the introduction of Greek Life. Two organizations will be joining Piedmont: Zeta Tau Alpha and Alpha Sigma Phi. Piedmont hopes to improve student retention and foster professional development through the introduction of these organizations. The two groups have been present on campus for several weeks, meeting prospective members and giving out information.