GREEK LIFE COMING TO PIEDMONT

Beginning in the Fall of 2018, Piedmont College will be welcoming Greek Life to campus. This is an endeavor that has been two years in the making according to the Associate Dean of Student Life, Dr. Kim Crawford. Alpha Sigma Phi, or "Alpha Sig" as its commonly known, will begin the colonization of a new fraternity chapter on campus alongside the sorority, Zeta Tau Alpha, set to start colonizing in August and September.
"[Alpha Sigma Phi] came last spring and did a presentation to see what the interest level would be," Crawford said. "They were on board to come on campus, but they wanted to have a female organization to come in alongside them. It is really difficult for just one group to come and be successful." After finding a female organization, Piedmont moved forward with the process of bringing Greek Life to campus. Zeta Tau Alpha held an informational meeting in the fall and agreed to colonize with Alpha Sig.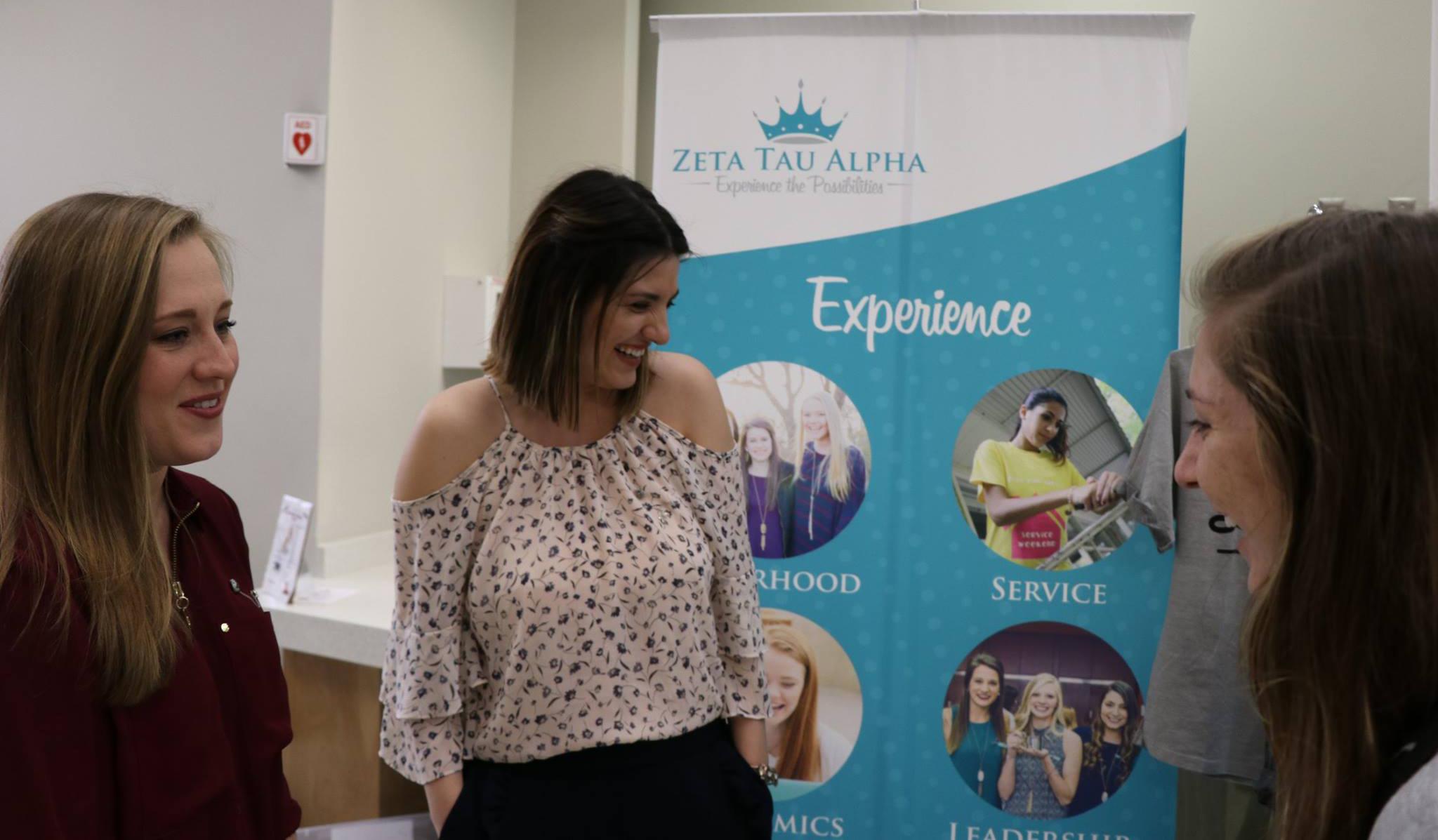 There is always a concern with Greek Life of negative press associated with hazing and drinking and campus rape, but both Alpha Sig and Zeta have zero tolerance policies for alcohol and partying. Zeta Tau Alpha has academic standards sisters must meet to remain active members of the sorority.
"We are not worried about some of the more negative things that are associated with sororities and fraternities," Crawford said. "When you build something from scratch, you can really set the parameters and expectations. I'll be working very closely with them, and I think we are all really committed to making sure this is a positive experience."
As a result of the negative media attention surrounding Greek Life, the positive impact these organizations have is often lost. Through Philanthropy efforts, over $7 million is raised each year by Greeks nationally. The Greek system is also the largest network of volunteers in the US, with members donating over 10 million hours of volunteer service each year. For Crawford, Philanthropy is one of the most important parts of bringing Greek Life to Piedmont.
"Having our students give back to the community [through philanthropic efforts] is something that's very important," she said. "In our mission statement, we talk about the development of compassionate leaders, and I absolutely think that each one of these organizations will help do that."
The organizations coming to Piedmont have exhibited philanthropic efforts in the past. Zeta Tau Alpha partners with American Cancer Society, Think Pink and The NFL to raise breast cancer awareness, educate the public and support survivors. Zeta Tau Alpha is the only Greek Organization to collaborate with the NFL.
"Alpha Sigma Phi has five Philanthropies that we support on the National Level: RAINN (Rape, Abuse & Incest National Network), Humane Society, Aware Awake Alive, Big Brothers Big Sisters of America and Homes for Our Troops," said Alpha Sig representative Mike Carlo.
In addition to the volunteerism and community outreach the administration hopes these organization will provide; the administration is hopeful retention rates will rise with the addition of an organization that ties students to Piedmont.
"I think it will help with retention because you have activities and events and leadership opportunities where you're with other like-minded individuals," Crawford said. "And to have more school pride after you graduate. As an alum, to have an extra group on campus, you identify with. So first, Retention, then leadership development."
Both Zeta Tau Alpha and Alpha Sigma Phi have payment plan options for those who are worried about the cost of joining a Greek organization.
"Alpha Sigma Phi has costs that are lower than 90 percent of other Greek Life organizations," Carlo said. "During membership, local Dues will be decided on by the Members of the chapter. Local dues are used for such things as insurance, academic incentives, athletic events, leadership retreats and programming and social events, among other things." Both organizations also have leadership and academic-based scholarships to help offset the cost of tuition or dues.
Even as a stark advocate of bringing Greek Life to campus, Crawford admitted she wasn't sold in the beginning,
"I was not [in a sorority], and at first I was kind of like 'uhh, I don't know what this is going to be,' but after talking to the area representative for Zeta and hearing about the leadership impact they can have on the females, and the service impact they have on the local and global community, it made me really excited about what potentially could be available to our students to develop them further," she said. "I know all of those things are important when you go into the workplace. Being a leader, working as a team… it's hard to teach those skills inside a classroom, but to be able to learn those things outside the classroom it will make you an employable individual."