LIONS BASEBALL CLINCH 2ND SEED

The Piedmont College Lions baseball team clinched the second seed for the USA South Conference tournament, which begins on April 11. The Lions were able to finish second in the conference after sweeping nationally-ranked Maryville College three games to none.
On Friday, the Lions and scots battled it out with a double header. Piedmont took the first game 6-5 as they had 15 hits on the day with no errors. Three of the runs were scored in the eighth inning for the Lions.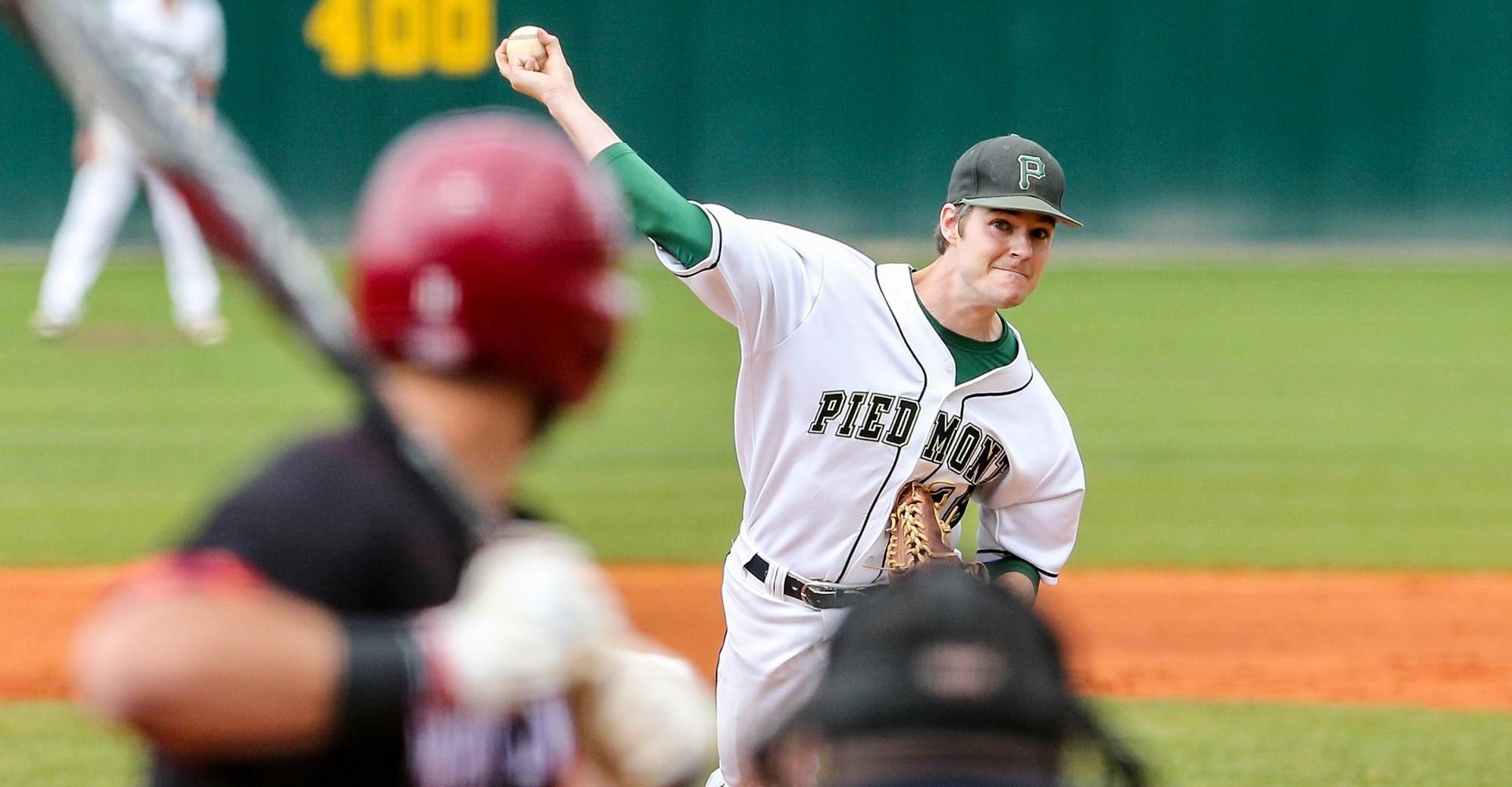 Junior Brady Ballstadt led the way for the green and gold, as he was four of five at bat with two runs and two RBI's. Ballstadt would later be named USA South conference player of the Year.
Justin Groover was three of five at bat for the Lions, as he had an RBI for the green and gold as well.
In their second game, the Lions won 4-3. They scored four runs off of nine hits and two errors. Junior Andrew Burden led the Lions, as he was two of three at bat with two RBI's and run of his own.
Ballstadt's home run in the eighth inningLions the lions the lead and the win in game two of the three-game series.
On Saturday, the Lions won the final game of the series 3-1 off of five hits and one error. The Lions crossed home plate all three times in the sixth inning.
Senior Buddy Green would collect his seventh save of the season for Lions as he had a strike out as well in the ninth inning for the green and gold.
Ballstadt also went three of four at the plate and crossed home plate once for the Lions.