THE SHADOW BOX REVIEW

As the school year comes to an end, so does the Piedmont College Theatre season. This season was filled with remarkable shows, but none of them were as raw and real as the The Shadow Box.
The Shadow Box revolves around three different groups of people, all living on the grounds of a hospice care facility. One person from each group is terminally ill, unsure of when they'll be gone for good. The illnesses are never specified – all the audience knows is that all of them are at different stages of accepting their death. They are interviewed by four people, whom can be heard from the crowd, but not seen. They go to these mystery interviewers to describe their thoughts and feelings, and sometimes just to rant. Throughout the show, the three stories are seamlessly intertwined, parallel themes and moments tying the story together.
The audience is first introduced to Joe, played by senior Zachary Grizzle in his last performance at Piedmont college. He has accepted his terminal condition, but his wife Maggie, played by sophomore Marion Mealor, has not. Their son, Steven, played by freshman William Akins, doesn't even know his father is dying.
All three characters in this family have scenes that make the audience's hearts ache, but the most gut-wrenching scene takes place between Maggie and Joe. Maggie is pushing and yelling at Joe, revealing how much she'd rather spend the rest of her life cleaning up after him than lose him entirely. In his last moments on stage at Piedmont College, Grizzle says a bittersweet goodbye to college life as Joe says goodbye to his family.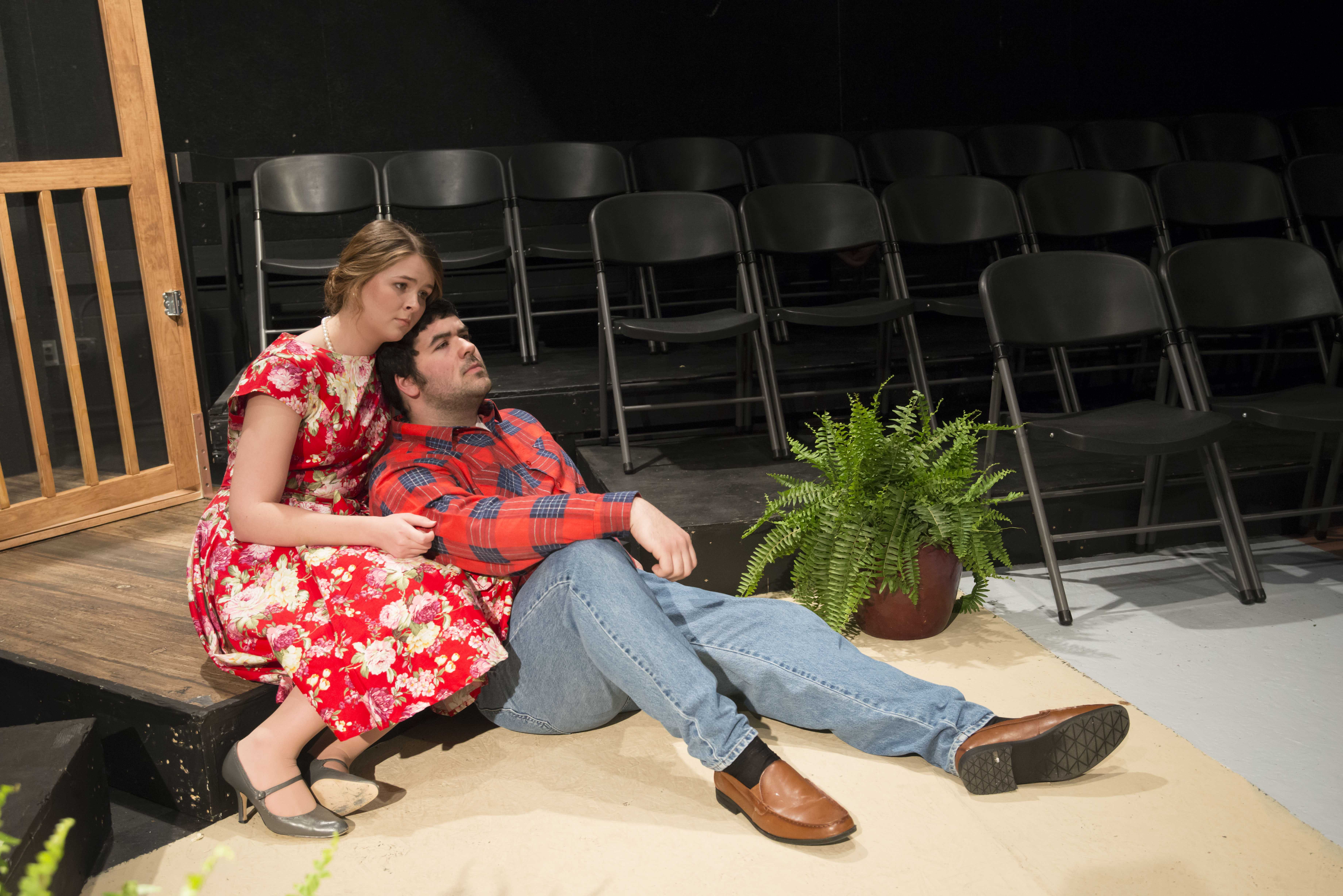 The second arch in The Shadow Box focuses on Brian, a wealthy author who walks with a cane, played by sophomore Dashawn Crawford. Brian carries a sort of innocent happiness, even though he's well aware that he's dying. His eccentric former wife Beverly, played by senior Luna Cox, returns to his life to say goodbye, much to the chagrin of Brian's current lover, Mark, played by senior Terrence Ogden.
After a night of drinking and driving Brian away, Mark and Beverly have a confrontation, in which Mark reveals just how weak-willed he feels and his dwindling ability to care. Ogden and Cox dive head-first into one of the play's rawest scenes, filled with sobbing, yelling and slapping. All three actors portray Brian and his dysfunctional family beautifully, leaving the audience stunned.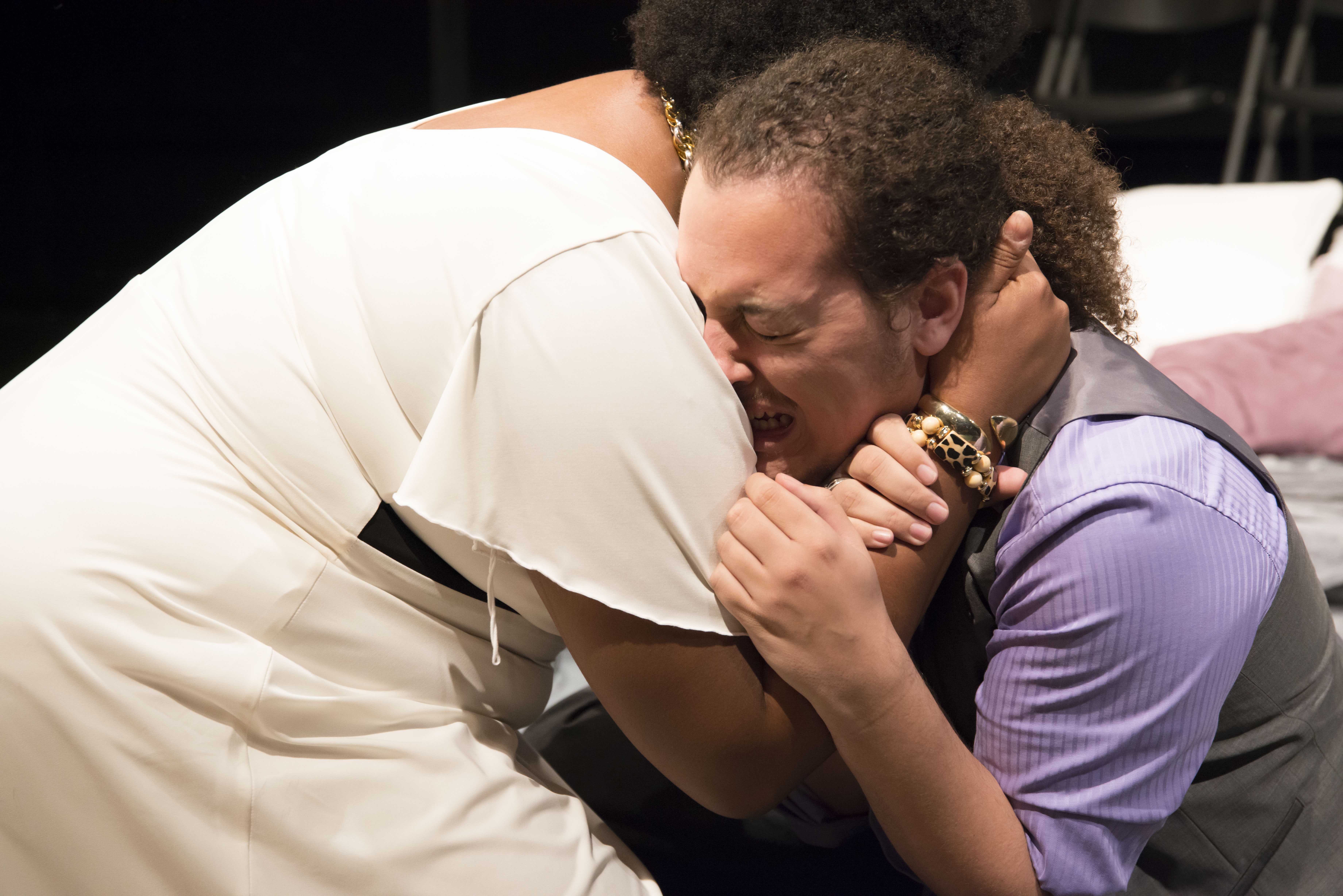 Lastly, the play explores the lives of Agnes and Felicity. Agnes is the daughter and caretaker of Felicity, who has Dementia and is in a wheelchair. Agnes, played by freshman Brittney Wilder, is tired of caring for her mother, but she knows she must continue. Her character is filled with frustration, loneliness and anger. Wilder has been in a few of Piedmont's shows this year, but Agnes was her breakout role.
Felicity, who is played by sophomore Mikayla Walters, constantly calls out for Agnes, and even more frequently cries the name of her other daughter, the mysterious Claire. Agnes holds a dark secret about her sister and struggles throughout the play to reveal the truth to her mother. She no longer feels very connected with her mother, making the scenes between Agnes and Felicity some of the hardest to watch.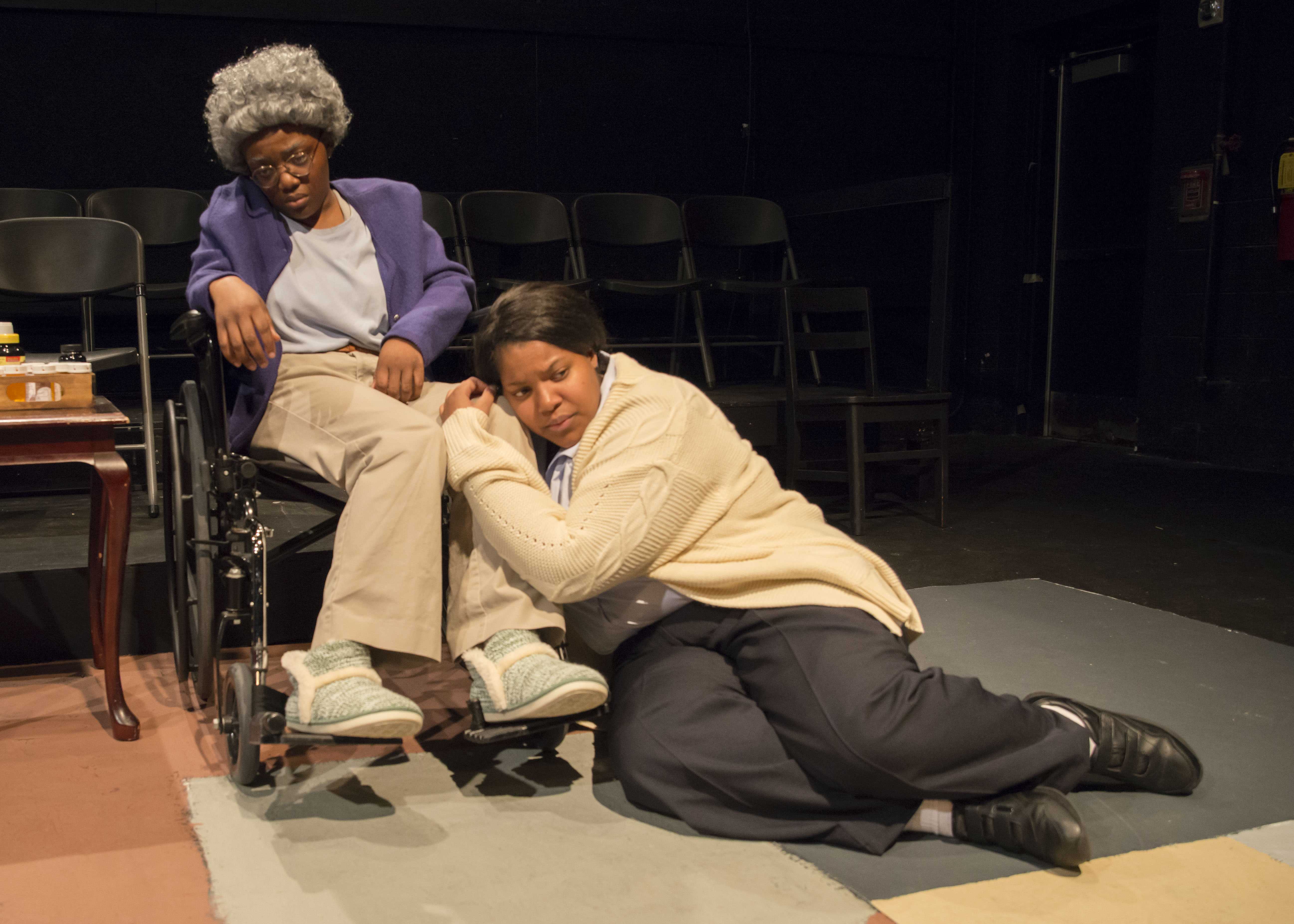 The Shadow Box was dedicated to the memory of Christina Brown Garret, a Piedmont College Theatre graduate from 2011, who passed away from cancer a few months before the show took place. She inspired many students and professors at Piedmont. Her memory will live on at Piedmont and through future theatre seasons.