SPRING BASKETBALL UPDATE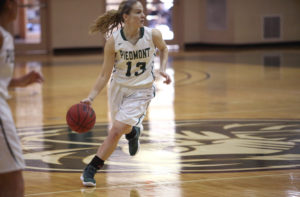 The Piedmont Women's basketball team has been on a tear as their season winds down. They are 18-3 overall and have a comfortable 9-2 record in the USA South Conference standings. Their most recent outing was a win over a tough Berea team on the back end of a road back-to-back. They won 79-70 with sophomore Amari Price scoring a game-high 19 points. The upper-class leadership on this women's team is second to none. The seniors have been consistently producing, which is why they have one of the best records in the conference. Their next home game is Friday, February 2.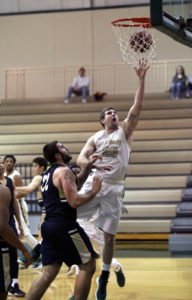 The men's basketball team is having an up-and-down season, but look to make a serious push on the back half of their season. They are sitting at number two on their side of the standings with a record of 10-8 and 7-4 in the USA South. Their most recent game was a home win against Berea 73-61. Sophomore Elijah Alston was the standout of their win, posting a double-double with 20 points and 14 rebounds. Through the rollercoaster season that the men's team has had, they can always look to the play of their senior leaders Justin Vallejo and Landry Assinesi. The Lions play again on the road at Greensboro this weekend and don't play at home again until February 9 against Ferrum.
As basketball season winds down, Piedmont Lions need as much support as they can get from their loyal fans within the student body.