HURRICANE IRMA FUNDRAISER SCRIMMAGE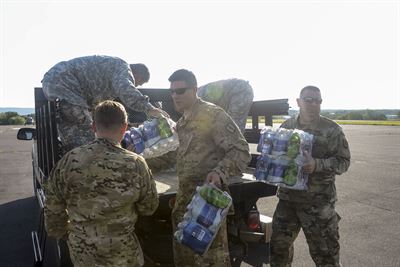 All over the college basketball world, teams have been holding fundraiser scrimmage games in the hopes to aid those still affected by Hurricane Irma.  
The games charge admission for fans, and all of the proceeds go to hurricane victims.  
This past Monday, the Piedmont Men's basketball team participated in a hurricane relief game against a Division II team at the University of North Georgia.  
Although the hurricane did not hit those in the Habersham and northern Georgia areas initially, many still suffered from the serious tropical storm that followed.  
This natural disaster left hundreds without power for several days and even weeks. This game, hosted by UNG, was aimed at helping those people affected.  
This game served as both a chance to make a donation, as well as a tune-up game for the men before they opened up their season this week against rival Emory and Division I team Kennesaw State.  
The boys fought hard, but the size of North Georgia proved to be a bit too much in the end, losing by a score of 105-86. Junior Marquise Lanier was the high scorer for the Lions with 17 points. Sophomore, Elijah Alston, contributed with 15 points for the Lions.  
Though the score may not have shown it, the men showcased how good they can really be, shooting 50% from the field, over 45% from the 3-point line, and over 85% from the free-throw line. If they put those kinds of percentages up, look out for them to make a serious push this year.  
The outcome may not have been what they wanted, but on the brighter side of things, both teams were able to raise over $630 to go towards helping those that might still be having issues since the hurricane.