Off The Greens and In The Air
ALEX SMITH Staff Writer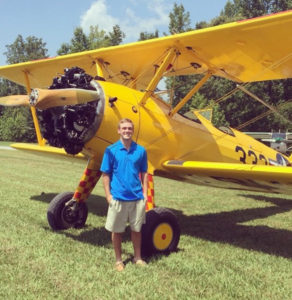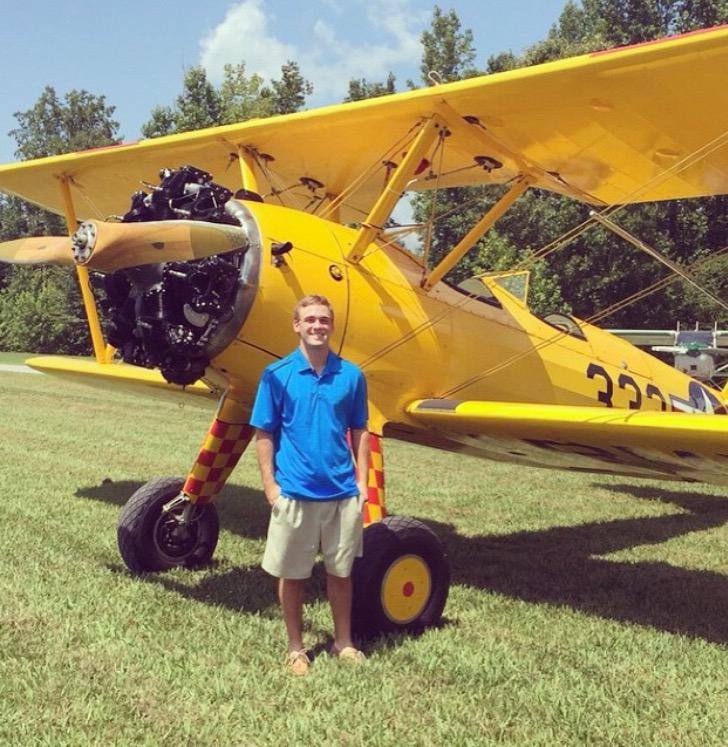 While most 16 year-olds were getting their drivers license, parent's old cars, and new found freedom, Davis Cook was high above learning to fly a plane, a type of freedom that can't be matched.
"When your in the air there's a freedom that you can't describe. When I was a kid I always like to drive things like electric toy cars, so that interest translated into flying for me," said Cook.
Cook is a junior on the PC men's golf team. Last season, he appeared in 6 tournaments for the Lion and had an average score of 77.83 over 13 round. Cook posted his best finish at the Piedmont College Fall Invitational taking sixth place out of 34 players, but his best rounds were at Jekyll Island Invitational with a scoring of 72 in a round, according to the Piedmont Athletics website.
While being successful on the green is something that he works at constantly, flying came much more naturally. Cook's father and grandfather are both pilots and passed this skill on to him as soon as he was of age to start the process of getting his pilot's license.
"When I turned 16, my dad asked if I wanted to pursue being a pilot. You have to start young to become a pilot, because of the hours you have to log for your license. It will probably take until I'm 23 to become a commercially licensed pilot," said Cook.
In order to become a commercially licensed airline pilot, you must go through different ratings, starting as a private pilot, then the instrument rating, then multi-engine commercial, and finally airline transport pilot (ATP), which is flying airliners.Not only was this something he was able to share with his father and grandfather, he soon found of why they enjoyed flying so much.
"When it's nighttime, you're in the air with good weather, you look outside and its so peaceful. There's lights for miles, stars, and you can see other planes going by," said Cook.
Even though sometimes Cook may hit a golf ball in the bunker, he says that he has never had something go wrong with his plane midair.
"When I was getting my pilot's license, my instructor would pull out the engine power to idle, so that it acted like I had lost an engine in midair. He would make me go about 50 feet about the ground and act like I'm landing in a field," said Cook.
So as his golf score goes down, his pilot rating goes up. He says it would be fun to fly his teammates to a tournament sometime, though at the moment his license is for four-seater planes. "I would love to fly Piedmont, as long as they trust me," joked Cook.
After Cook graduates from Piedmont, he hopes to pursue being a commercially licensed pilot. So even though the turbulence of being a college-student athlete may get rough, he will always enjoy the view from above.