Get to Know New Freshmen Athletes
MARK TATUM Sports Editor
Luke Martin (Men's Soccer)
Hometown: Atlanta, GA
Major: Undecided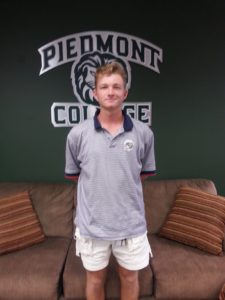 Favorites-
Food: Macaroni & Cheese
Music: Country
Movie: The Godfather
Athlete: Lionel Messi
Hobbies: Hanging out with friends, watching soccer
Did you know? Luke took a ballet class in high school.
Anslyn Stamps (Women's Soccer)
Hometown: Madison, GA
Major: Health and Wellness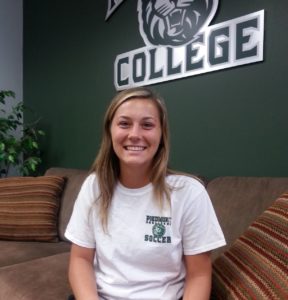 Favorites-
Food: Mexican; pasta
Music: Country, Rap
Movie: White Chicks
Athlete: Alex Morgan
Hobbies: Shopping, getting nails done
Did you know? Anslyn recently visited the Dominican Republic.
Johnathon Quinn (Men's Cross Country)
Hometown: Winfield, Iowa
Major: Athletic Training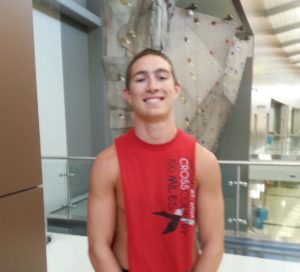 Favorites-
Food: Chicken Alfredo
Music: Anything
Movies: Action or Sci-Fi
Athlete: Kris Bryant (Chicago Cubs)
Hobbies: Swimming, relaxing, Netflix marathons
Did you know? Johnathon grew up in the state of Iowa surrounded by cornfields.
Analee Bradach (Women's Cross Country)
Hometown: Auburn, GA
Major: Exercise Science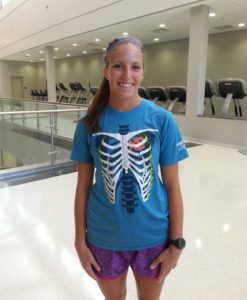 Favorites-
Food: Pizza
Music: Everything
Movies: Comedy
Athlete: Lolo Jones
Hobbies: Outdoors, hiking, exploring
Did you know? Analee celebrated her 18th birthday at Piedmont's Cross Country camp.
Olivia Przybysz (Volleyball)
Hometown: Jefferson, GA
Double major: Nursing and Art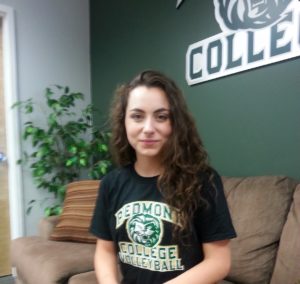 Favorites-
Food: Chinese
Music: Rock
Movies: None
Athletes: None specifically
Hobbies: Drawing, being with friends
Did you know? Olivia lived in Wisconsin for 2 years.