Student Starts GoFundMe Account for Rescue Cat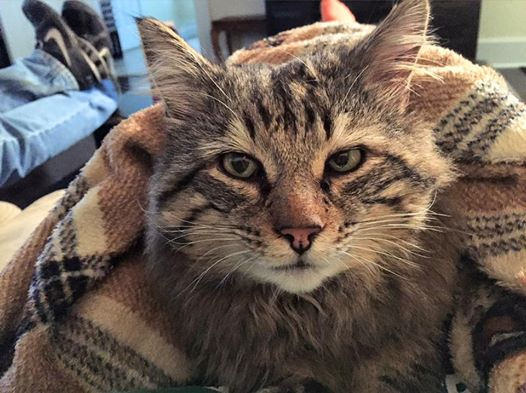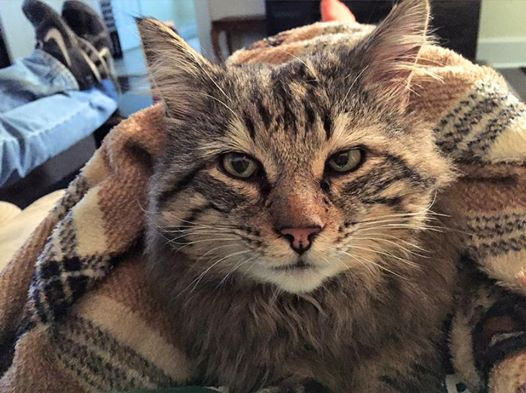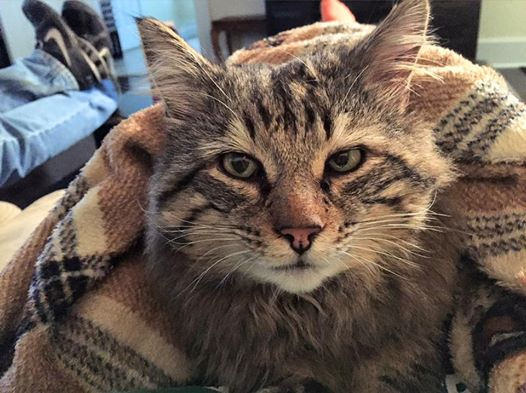 JANIE HARRIS
Contributing Editor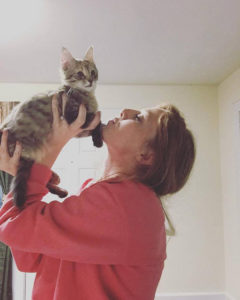 As social media pages grow crowded with shared articles and short, interesting videos, it is not uncommon to stumble over a few different crowdsourcing campaigns shared in the hopes of accumulating donations to a cause. Crowdfunding's volume has skyrocketed over the past few years, according to Statista, growing from $530 million raised to over $2.8 billion in 2012. However, crowdfunding provided senior biology major Sabrina Page a perfect opportunity to raise money for a cause extremely close to her heart.
Page said she has always had a strange pull to rescuing animals, often talking her parents into adopting animals for her. This pull grew when a stray cat wandered to her off-campus home needing serious medical attention. To pay for the animal's medical bills, Page started a GoFundMe Account in hopes to raise enough money to help her new furry friend.
"I didn't have the money at the time, so I thought I would take a shot in the dark and start a GoFundMe account," said Page.
Page said her passion for rescuing animals really grew when she moved into the residence halls of Piedmont College.
"I became educated on the unwanted/ homeless animals in Demorest and around the world, and I believed that if I just helped one, I would help thousands," said Page.
She began by occasionally helping at a rescue home, bottle feeding kittens back to health and fostering for a time. Eventually, she fell in love with a small black cat missing the tips of his ears, named Jax. She adopted him and kept him in her dorm room. Soon, she wanted to find Jax a friend, so when Page found Abby, an asthmatic cat, she couldn't say no. Then, one day in class, a peer of Page's asked if anyone wanted a cat, noting that if no one took her then she would have to bring the cat to a shelter. Page said she didn't want another cat to sit in a cage, so she offered to take her.
"All of my animals were unwanted, hurt, scared and unhealthy, and I couldn't stand to see them like that. I knew I could give them a life of luxury," said Page.
However, because Piedmont has a no fur or feathers policy on pets in the dormitories, Page said she was asked to quit her position as a resident assistant and move off campus.
"The whole three years at Piedmont, I never was caught before, but my luck changed this past year," said Page.
Once she moved into her new, off-campus home, Page noticed a stray cat spending time around her yard. Page, worried about the cat's well-being, set up a small box filled with blankets and hay to keep the cat warm at night. She fed this cat, which she named Layla, and made sure she was well taken care of. However, one day, she came out to see a different cat in Layla's box.
Leo, as Page named him, was very skinny, covered in scabs, infested with mites and suffered from extreme hair loss. Page began feeding the stray three times a day, learning that he was actually very friendly. She said she believes he probably once had an owner who abandoned him. Eventually, so worried about his condition, Page brought him inside.
"I knew something was special about him when my cats took to him straight away," Page said.
However, Leo's eyes continuously became crusty, and he developed a horrible cough. Page knew she had to take him to a veterinarian; but, as a college student paying rent, Page said she didn't really have enough money to bring him into see a vet.
A friend of Page's suggested she start a GoFundMe Account to help ease the burden of the medical bills. In about three days, Page raised $215, which covered Leo's check-up and vaccinations. Still, the veterinarian found that Leo tested positive for feline immunodeficiency virus, or FIV.
FIV is an infection that eventually leads to a state of immune deficiency that hinders the cat's ability to protect itself against other infections, according to the Cornell Feline Health Center. Things that a normal cat is exposed to on a daily basis, which usually do not affect cats, could lead to a deadly illness in a cat that is FIV positive.
Most shelters euthanize FIV positive cats first, so Page refused to leave him at a shelter. She said she then educated herself on the disorder and found that FIV positive cats can live with normal cats, stating that it is usually only transferred from cat to cat through a serious bite.
Because Leo got along with her other cats, she decided to keep him.
"In a matter of three months, I took a dying cat and gave him life again. He is well over ten pounds. His scabs are healing nicely. He doesn't have oily matted fur, and he can breathe wonderfully," Page said.
Page said her next goal is to have him neutered, but again, she is hoping to raise a bit more money to cover that. Most humane societies have spay and neutering programs. However, because Leo is FIV positive, some refuse to perform the surgery. And, because so many animals are being treated, the environment is not always as sanitary as it would need to be for an FIV positive cat.
"Rescuing is emotionally and financially hard, but the transformation is worth it," said Page. "These animals have practically given up, and to see their reactions to a can of food, a warm home, a belly rub and even a tight hug, makes it worth everything."
To donate to Page's GoFundMe Account or to find out more about Leo, visit https://www.gofundme.com/xtt8htng.