Gabelhausen Has a Good Life to Live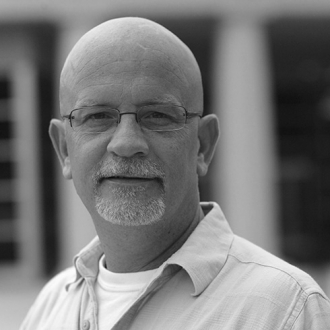 JAMIE DOUBLET
Contributing Writer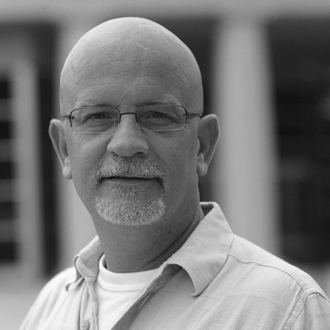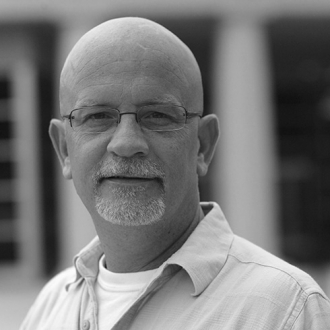 Balancing his quest for inner peace and his demanding job as department chair proves that when it comes to Bill Gabelhausen, there's more than meets the eye.
Quirks abounded from Professor Gabelhausen as he relaxed in his chair with a peaceful smile, folding his hands behind his head.
His joy, his zeal for life and his unwavering positivity were indubitable.
Gabelhausen, originally from the Chicago area, has encountered more of life than his position might lead others to believe.
After obtaining his master's in acting, he journeyed to the Big Apple to try his hand at his intensely honed craft.
"Looking back, the biggest lesson I learned when I moved to New York was one that took a while to sink in," he said.
"Plan for tomorrow, but don't worry about it. Plan for next year, the future. Things may get in the way or change for the better; so plan for your future, but don't worry about it."
This outlook on life is further substantiated by Gabelhausen's interests, which include digging his hands in the dirt and appreciating the simple things.
An avid gardener, Gabelhausen spends an appreciable amount of his time cultivating his personal collection of flora as well as strolling through wooded areas and revering his surroundings.
"I'm definitely not a hiker, but I take walks. Deep breaths," he said. "I want to be happy with who I am and live in the moment."
When he is at Piedmont College, Gabelhausen devotes himself to his occupation.
His belief that his work in the classroom defines him is evident in his love of witnessing student growth.
As the chair of Piedmont College's Theatre Department for the past seven years, he said that his biggest takeaway has been his pride in being an advocate for theatre students and faculty members.
"I consider myself very lucky in enjoying what I do and liking everyone that I work with," he said. "It's part of theatre- working with others on many different levels.
I enjoy finding the positive no matter whom I'm working with or what role I fill."
With his biggest life lesson in mind, Gabelhausen expounded on his belief that one should plan for the future; but acknowledged that it is sometimes hard to resist worrying about it.
"The only things that scare me about the future are the unknown things," he said. "Financially, will I have enough saved up for retirement?
When will I lose my parents? They're older now and I've been there for others who have dealt with that, but I don't know how I'm going to deal with it. I'm really close to my family."
Gabelhausen, who proudly considers himself a Southerner after planting his roots in Georgia, doesn't get to see his parents very often.
"For 25 years, I've been many states away from them; but our bond has only grown stronger."
Even with such a sensitive subject in the air, Gabelhausen couldn't stay somber for very long. Chuckling, he rested his chin in his hands and shrugged.
"Eventually I'd like to retire; but now that I'm older and I've grown into my look, I'd maybe like to get back into the audition circuit," he said.
"I spent the first part of my career as a young actor and there is something attractive about returning and spending time as an older actor.
Who knows what the future holds?"