Piedmont's AMA Chapter received award at conference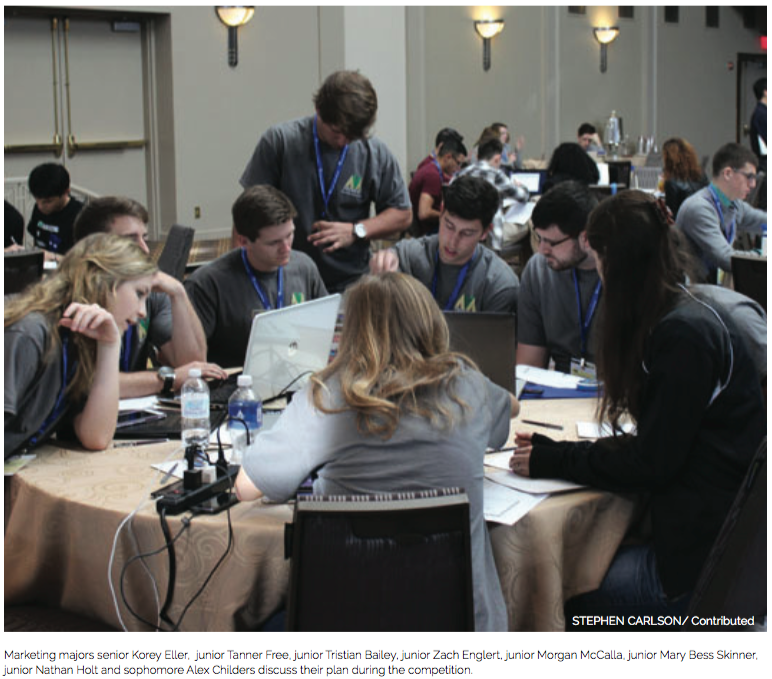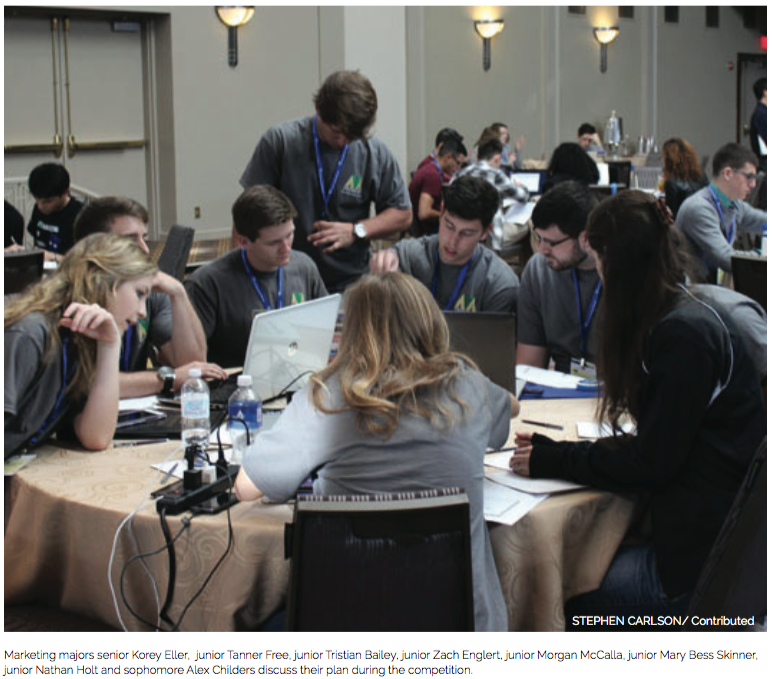 LESLIE PRITCHETT
Staff Writer
On March 19 in New Orleans, Louisi- ana, the Piedmont College Chapter of the American Marketing Association, or AMA, received an award for Exemplary Collegiate Chapter Performance at the AMA International Collegiate Conference.
"I am very proud of their performance and results this year," Director of Undergraduate Programs and Senior Fellow in Business Steve Carlson said. "Our chapter is very young compared to most of our competitors at the conference. We are improving in our performance and results each year, so we are learning from our experiences."
The AMA is a professional association for marketing professionals with over 250 collegiate chapters across the U.S., leading discussions on marketing practices around the world.
Piedmont's chapter was recognized for efforts in chapter planning, membership and community service during the 2015- 2016 academic year. It was also recognized for its submission in the annual AMA Case Competition, co-sponsored by AMA and the Hershey Company, which Piedmont's marketing team submitted information in December about Ice Breakers' Cool Blast product.
The award was based on evaluation of the chapter's plan, which is a written requirement at the beginning of the year, and completion of plans in areas of membership group, community service and social impact. Another requirement is that an annual chapter has to be filed at the end of February.
Piedmont's student team competed against 35 other collegiate teams in the SABRE Business Simulation competition, which is a software driven competition that focuses on developing a strategy that maximized net contribution across six round of interactive competition, and Piedmont placed in the 60 percentile.
"The experience gave our students incentive to work harder and more effectively in preparing our AMA case submission as well as preparing for on-site competitions in marketing strategy and personal selling," said Carlson.