Coaches celebrate 500th game together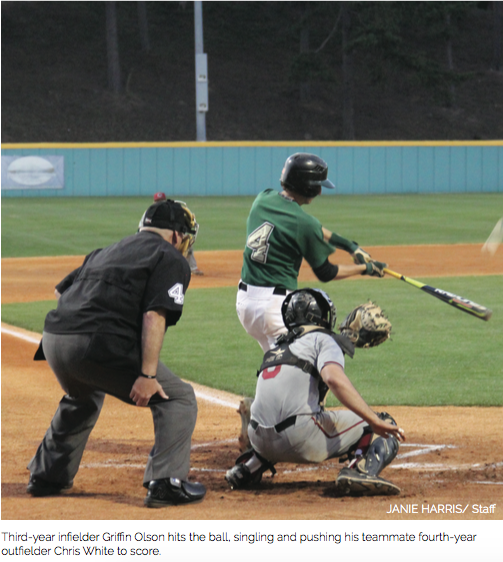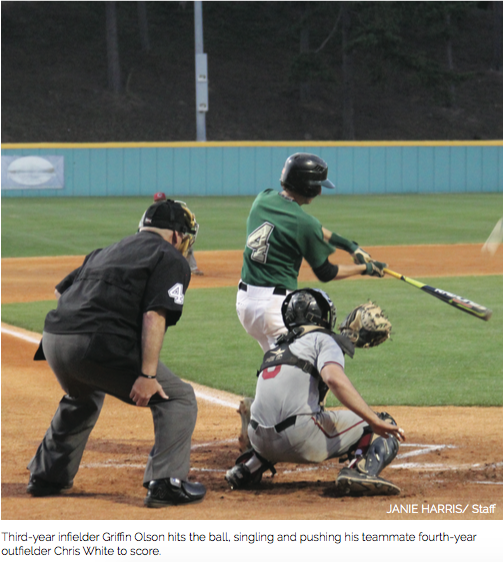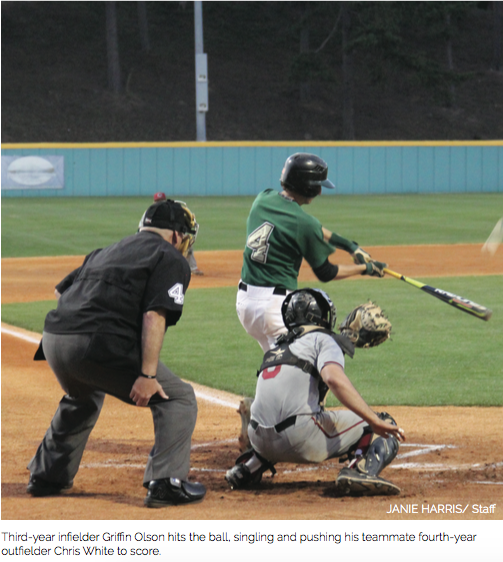 JANIE HARRIS
Editor-in-Chief, News Editor
The Piedmont Lions baseball team hosted the Engineers of Massachu- setts Institute of Technology, or MIT, defeating the Engineers 17-6 on the evening of March 23. But, the team celebrated more than just a win that evening: This game stood as the 500th game that Piedmont's Head Coach Jim Peeples, Associate Head Coach Richard Dombrowski and Assistant Coach Justin Scali coached together.
"That's 13 years of us being in this dugout together," said Peeples.
In 1997, Peeples recruited Scali to Methodist University, and when Peeples made the move to Piedmont, he invited Scali to join him as an assistant.
"It has been a highlight of my professional career, coaching 500 games with Coach Dombrowski and Coach Peeples," said Scali.
Dombrowski has spent his entire coaching career at Piedmont with Peeples and Scali.
"It has been an awesome testament to Piedmont for allowing the three of us to stay together this long," said Dombrowski. "It has been a pleasure to work with these two men."
Dombrowski and Scali kept the milestone a secret from Peeples until the game's conclusion as the team huddled to discuss the events of the game.
"I had no idea," said Peeples.
During the game, the Lions began by shutting the Engineers out until the fourth inning, led by second-year pitcher Seth George.
"He was just razor sharp," said Peeples. "He just got us off on a good note."
In the first inning, the Lions scored four runs, earning the first two after an error by MIT. However, in the second, the Lions continued to dominate, pushing the score by another nine runs. By the time MIT scored its first run of the night, Piedmont already had 14 runs on the board.
After the Engineers switched to their third pitcher of the night, the Lions were held to fewer runs, scoring three more after the bottom of the third. MIT was able to increase their score in the last innings. However, the Lions held their opponents to only six runs for the game.
"I was hoping that ball game was a little closer," said Peeples. "But a win's a win, so I'll take it."
The Lions travel to Lookout Mountain, Georgia to face Covenant College on April 7, 8 and 9. Then, the Lions will play Oglethorpe University in one of the last home games of the season on April 12.
For more information about this game and the Lions' upcoming games, visit the Piedmont College Athletics website, piedmontlions.com.