Art department to open student-run gallery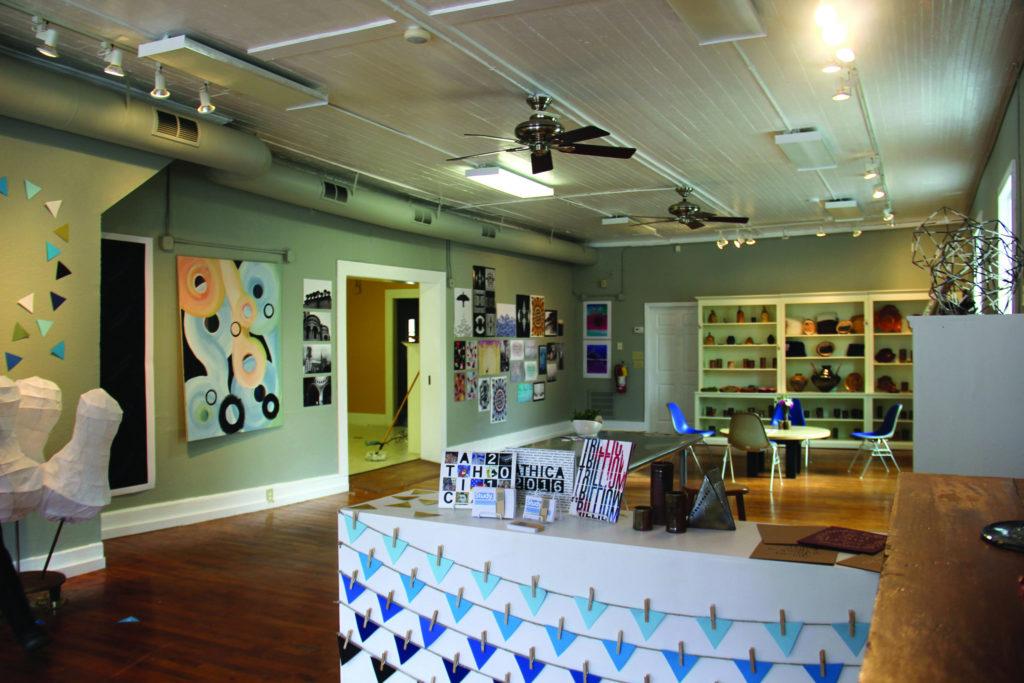 JANIE HARRIS
Editor-in-Chief, News Editor
At the end of the spring semester, Piedmont College plans to host an official, formal preview of the new business springing up in downtown Demorest: Artifact. Artifact will be a student-run gallery run by the Art Department, where students can sell their artwork to other students and the community.
"I think it is a great opportunity for students and members of the community," said Demorest Mayor and Professor of Biology Rick Austin.
Assistant Professor of Art Kaitlin Botts first pitched the idea to administration after her husband suggested the idea. When the old bookstore became available, Botts jumped on the opportunity to fill the space.
"One of the things I have always done as an instructor at Piedmont College is I've always looked for real-world applications of the things I teach in my classroom, and I can't think of anything better than creating artwork to sell in a retail setting," Botts said.
Botts grew up around art, spending time in galleries and other spaces filled with art similar to what Artifact will sell. Because of this, Botts said that creating a space like this for students feels natural to her. She also said that this is a project that will benefit the community as much as it will benefit her students.
"To buy art and have art in your home enriches your life," Botts said.
Botts explained that she knows the Habersham County area does not have many spaces like this. Because of that, this is a great market for her students to sell their artwork, and it is a great place where community members can find inexpensive art close to home, according to Botts. She also said that she has noticed a push for more craft goods from places such as Etsy, and this store will be selling these sort of products.
"We want to have these products that mean something to us that are not mass produced," Botts said.
The space will feature a variety of art pieces, from functional home goods such as plates and cups to t-shirts and posters, which are all made by students.
"I am really excited about it," said junior art major Bethany Bradley. "I think it's a great opportunity for stu- dents to showcase their work in a retail environment."
Bradley and a number of other students have been working diligently since January to fill the shelves and decorate the space. Because of the students' continuously work on the retail gallery, one can see student artwork displayed within the shop right now.
However, the college is working to secure all of the necessary paperwork, so it may take some time for the store to officially open its doors. Still, Botts said that the college plans on having short, informal previews during Thursday exhibit openings at the Mason-Scharfenstein Museum and will use the space to host events for Trillium, the student-produced art and literary magazine of Piedmont College.
"Art makes you happier. Art makes you more excited to be a human being. Art is what it is about to be alive," said Botts. "That's really what I want Artifact to be able to offer to the community."
To find out more about how to sub- mit artwork to the gallery, contact Botts at [email protected]