CAB hosts laser tag on quad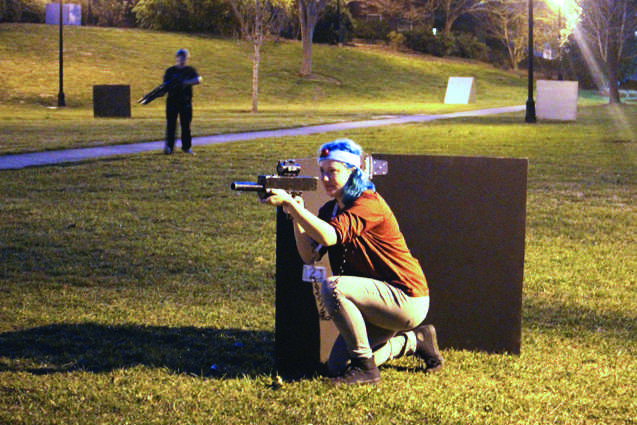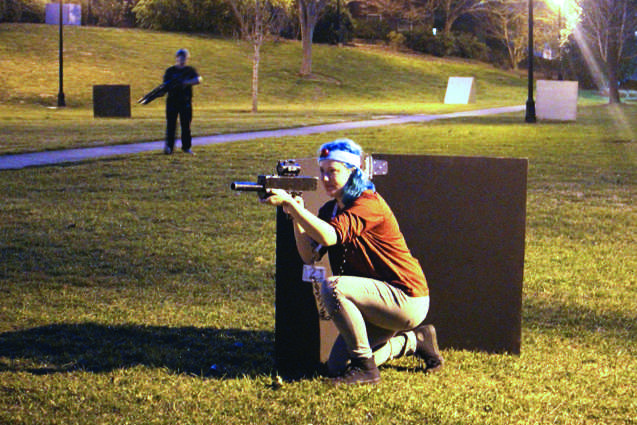 RACHEL DANFORD
Staff Writer
CAB, or the Campus Activities Board, and admissions came together to host a laser tag event on the "quad," which was held March 10, the Thurs- day of Senior Overnight. More than 70 people, including visitors for senior overnight, attended the event and the turnout was "really good," according to CAB board member Benjamin Thorn- burg.
A laser tag company based in Atlanta was the provider of the laser guns, and the rest was set up by CAB and admissions. People used the entire quad, bushes, trees, the ground and the front of Daniel and Stewart halls as hiding places.
"It was interesting seeing all the different ways people used the terrain for strategy," said Thornburg.
According to Thornburg, it was all smiles and laughter on the quad that evening as the students ran and hid
to save themselves from being caught and "shot." Even some adults let their inner child out to indulge in the fun.
According to CAB, overall, it was a huge turnout, and everyone who came enjoyed it.