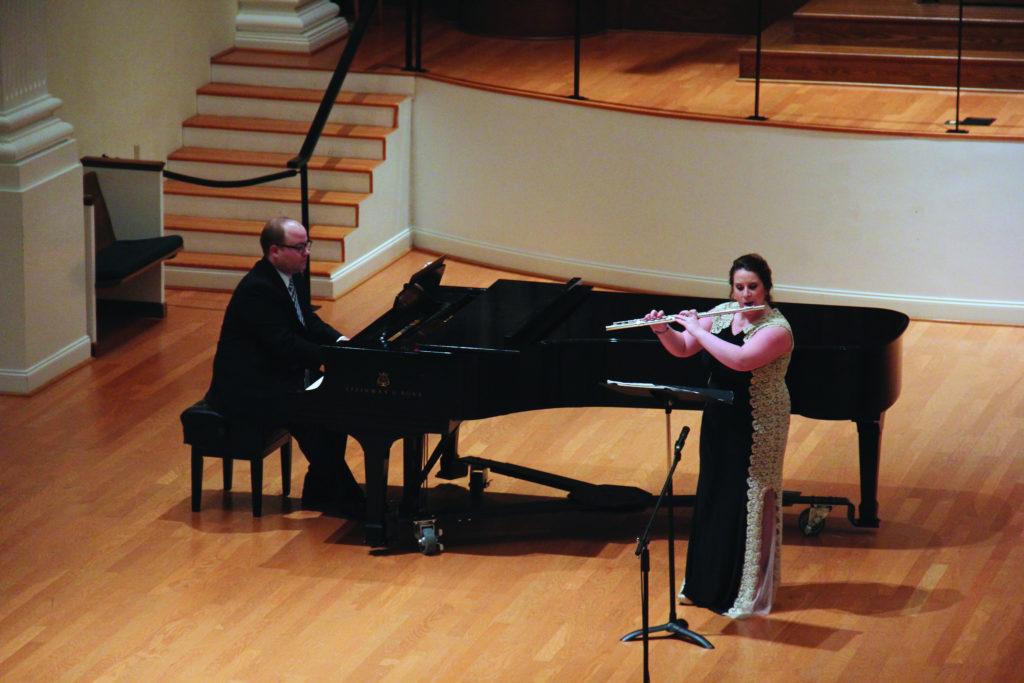 JANIE HARRIS
Editor-in-chief
Music flowed out of senior music major Jessie Bee's flute on Tuesday, March 8 in the Chapel for her capstone performance.
Bee said, "I'm so relieved it's over and it ran smoothly."
Bee, a student of Diana Sue Walton, performed six sets. During the first set, she stood center and performed Prelude et Scherzo by Henry Busser.
In the other sets, she performed Concerto in C Major by Antonio Vivaldi, Danse de la Chèvre by Arthur Honeggar, Concerto in D by William Bernhard Molique, Le Chant de Vent by Johnnes Donjon and Andante et Scherzo by Louis Ganne.
For a number of these pieces, Bee was accompanied by Benji Stegner, a former Piedmont Student, on piano.
Each student pursuing a bachelor's degree in music with a performance concentration must complete a senior recital.
Another musical event will take place in the chapel on March 22 when the Piedmont College Singers present a concert of choral music.