CAB to host laser tag on Quad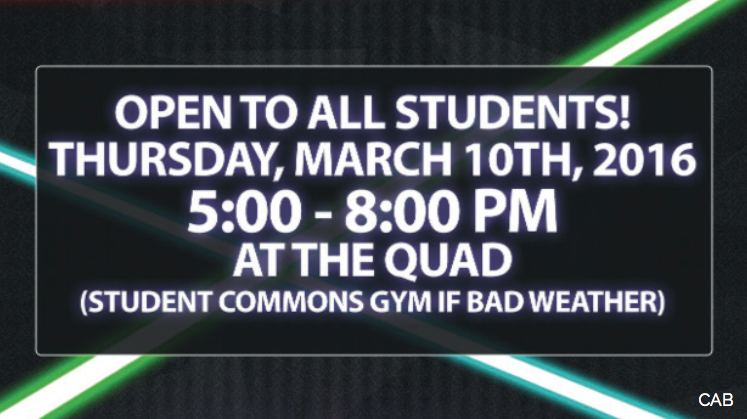 CALEB WILKIE
Staff Writer
Looking for something fun to do while getting back in the groove after spring break? Well, on March 10 from 5 p.m. to 8:00 p.m., the Campus Activities Board, or CAB, is hosting laser tag on the Quad. CAB President Gabriel Gutierrez said he expects many students to come out and have a great time.
The last time Piedmont held a laser tag event like this was during senior over night last year.
"I know a lot of residents were requesting laser tag," said Gutierrez, "We love to see the Piedmont community happy, so we deliver what they ask for."
According to Gutierrez, 20 students will be able to participate in each round, so he suggests students should arrive on the quad earlier that evening to make sure he or she can play as much as he or she wants to.
Games and rules will be determined the day of the event. In case of rain or bad weather, the event will be held in the Student Commons gym. All students who come out and participate will receive League of Lions points.
However, laser tag is not the only CAB event in March. On March 16, CAB will be showing Finding Nemo at 6:30 p.m., 8:30 p.m. and 10:30 p.m. in the conference room in the Student Commons. On March 19, from 8:00 p.m. to 11:30 p.m. in the Gainesville Civic Center, CAB will be hosting the annual Spring Formal. night on April 6, a relaxing Coffee House event on April 21 and the late-night breakfast on April 24 at 8 p.m. in the Commons.
Along with these scheduled events, CAB will be hosting several movie nights as well. If any student has an idea on a movie, contact CAB for more info.