Piedmont Students Enjoy Winter in Style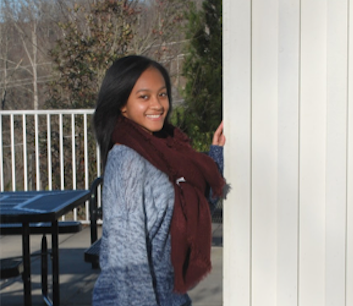 AVERY MUSEMBWA
Contributing Writer
Piedmont students have experienced a considerably warm winter this year, especially in comparison to the freezing winter season of the past handful of years. This has allowed Piedmont students to sport winter fashions and also recycle their fall wardrobes due to warmer temperatures. Here are some of the latest trends around campus: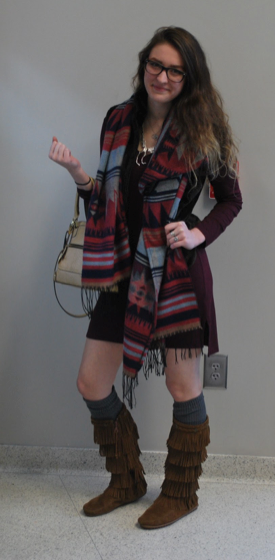 Piedmont students have been taking advantage of the weather by dressing in the latest winter trends. Scarves are a great way to add warmth without making it more functional than fashionable. Try a printed scarf such as tribal print or houndstooth to add a bit of texture to a simple outfit. The bigger the scarf the better.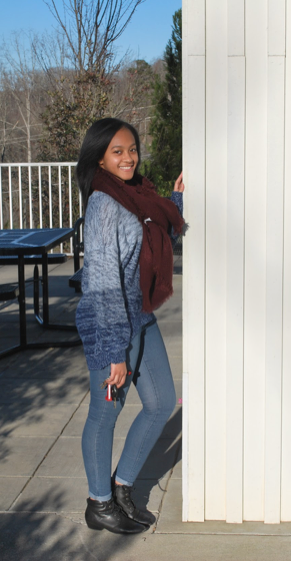 Although I am a fan of the chunky, oversized funky printed grandpa sweaters, minimal sweaters are making an appearance this season. Add some variety to your basic sweaters by adding a scarf that contrasts with the color your sweater or a pair of colored jeans.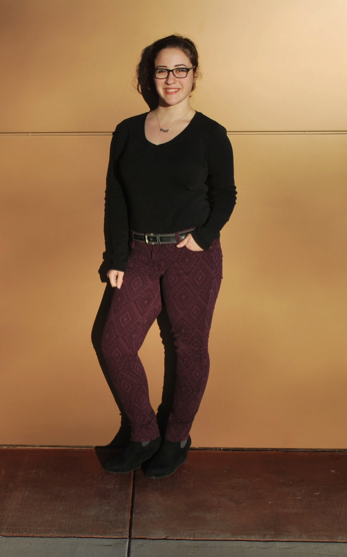 Uggs and combat boots will always be a classic and cute way to keep your feet warm during the winter, but, this season, bootie heels and fringed boots are all the rage. Wear bootie heels with skinny jeans for a casual but classy look, or switch them out with some fringed boots to add flare to your outfit.