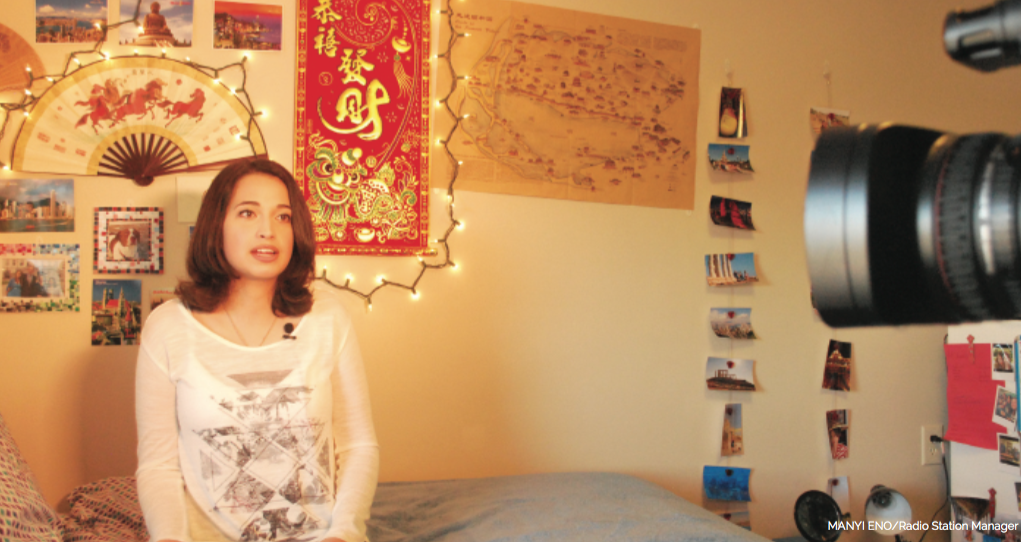 Michelle Thompson is originally from Munich, Germany but chose to come to college in the United States in order to experience a new culture. However, when she came to attend college in the United States, she gave up the opportunity of free tuition.
MANYI ENO
Radio Station Manager
Did you know that numerous countries give their students the chance to attend college tuition-free? , In some of these countries, this depends on the type of degree a student wishes to obtain.
If a Finnish student and an American student wanted to pursue their educations in Finland, the government would pay for the student's educational experience. The only thing the students would have to worry about are their living expenses.
In Sweden, over 35 universities offer programs that teach in English, but only Ph.D programs are tuition-free.
The universities in Norway do not charge tuition fees for international students, and many of the institutions offer English-taught programs.
In Germany, Americans could earn a German degree without speaking the language and not pay a single dollar of tuition fees.
In 2014, Germany announced that it was making its university system free. Although some of the states in Germany offered free tuition for its students, the whole country implemented the new policy to its institutions for good.
According to an article published on the ATTN website, the staff spoke with New York Senior Policy Analyst at Demos Mark Huelsman who spends time researching college affordability, financial aid and student debt.
Huelsman explained that as a country, Germany agreed to pay higher taxes to afford free education, raising taxes. However, the country has a lower percentage of students who attend college than the United States.
"Here [in the United States], college costs have risen as a response to lower levels of public support from states and increasing numbers of students going to school," said Huelsman.
One Piedmont College student decided that getting her education in America was the best fit for her, regardless of the of the fact that she was living in Germany and could receive higher education for free.
Senior mass communications major Michelle Thompson was born in the United States but grew up in Munich, Germany with her parents and sister. She wanted to experience life in America a bit more.
"While growing up, I had the opportunity to travel to different countries in Europe and Asia where I learned about different cultures and history," Thompson said. "I decided to go to school in America because I wanted to gain new experiences in a country I was not familiar to."
Thompson went on to explain that she could have stayed in Germany, even though it would have helped her parents financially, but she set a goal to study in America. Fortunately, she was able to obtain a grant and scholarships from Piedmont to help her pay for her education.
Huelsman also said that although America might not be looking towards a free-tuition education anytime soon, the country could still have "a more affordable and equitable system." So far, Tennessee has introduced a program of free community college tuition, with Chicago and several other U.S. cities looking at proposals.
As for American students looking into getting an education in a European country like Germany, they should take into account that there are other expenses, culture differences and degrees offered.
Thompson explained that if she knew earlier in high school what she wanted to major in and a German college offered the degree she was interested in, she possibly would have stayed in the country.
"If I found a school that best suited me, then I would have stayed for the sake of the tuition fee, but, like I said, it was my life goal to study in America," she said.
So, could America afford free-tuition?
"It's important to remember that a high-cost, debt-based system was not always the norm here," Huelsman said. "Just 20 years ago, fewer than half of graduates borrowed for college and just 30 years ago, you could finance a year's worth of tuition at a minimum-wage summer job."
Huelsman said that America's Congress could make college education affordable by returning grant aid to a reasonable percentage of college costs, which would be helping stem the rising tide of student debt.
"It's important that we provide students with all of the financial supports necessary that will make it more likely for them to complete their degree program," Huelsman said. "And do so with little, if any, student debt."
Look for the next part in the series as we take a look at the tuition differences between private and public institutions.