Lady Lions basketball add a fifth win to streak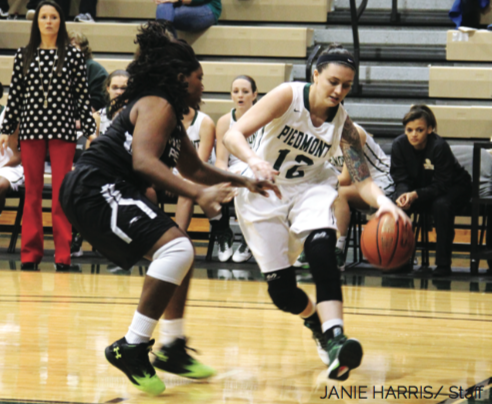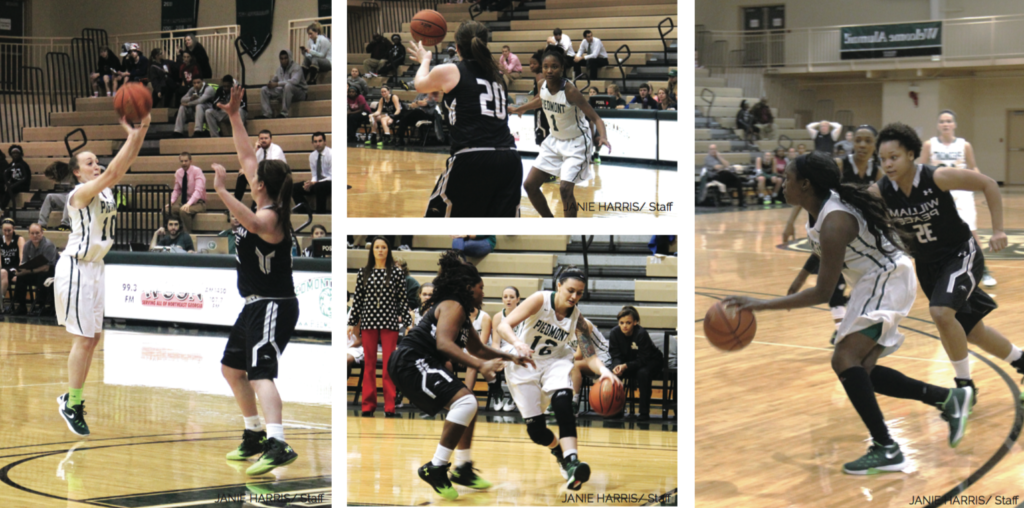 JANIE HARRIS
Editor-in-Chief, News Editor
Sneakers squeaked on the hardwoods of Cave Arena in the Johnny Mize Athletic Center on Jan. 9 when the Pied- mont College women's basketball team faced the visiting Pacers of William Peace University. The Lions dominated their opponent with a score of 92- 57. The win streached the Lady Lions' winning streak to five games.
"I think we started off the game really well, and I think, overall, we played well together as a team," said fourth-year guard/post Mary-Kate Rushton.
In the first quarter, the Lady Lions started slowly, and the score remained tied for a good portion of the ten minutes. However, during the second quarter, the team pulled forward, gaining a lead that remained nearly double of the Pacers' score. As the teams headed to the locker rooms for halftime, the scoreboard illuminated 44-26.
"We all came out and played to our ability and didn't play down to our competition," said third-year point guard Brianna Barrett.
With the players' three-point shots finding their way through the net, the Lions continued to put points on the board during the third quarter. In the fourth, the Pacers pushed to close the gap on the scoreboard; but, due to a large number of turnovers, they were unable to overcome the point deficit.
By the end of the game, first-year guard Jatasia Bailey, fourth-year guard LaShaunda Jones and Barrett had become leading scorers for the team, with 22, 13 and 12  points for the day, respectively.
"There are so many people on our team that can score,so I think it is hard to stop us," said Rushton.
On Sun., Jan. 10, the Lions faced USA South Rival Huntingdon College. The game was a much closer contest that ended with a score of 73-63, adding win number six to the team's streak.
"We have a bunch of good conference games coming up, and I am looking forward to seeing how our consisten- cy stays with us throughout each game," said Barrett.
The Lions will hit home court again Sat., Jan. 16 at 2 p.m. against Averett University.