'Unsung heroes' work to make Piedmont better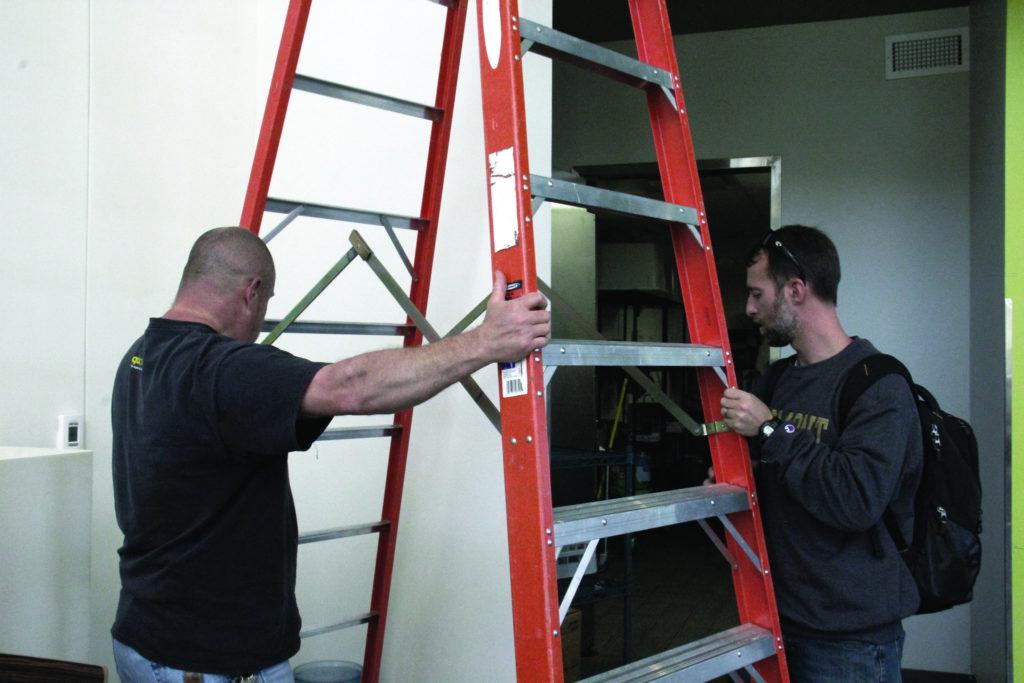 JANIE HARRIS
Editor-in-Chief, News Editor
At 6 a.m., while most students snuggle in their beds, Piedmont's maintenance staff arrives to receive their list of daily duties. The four full-time and three part-time workers make their ways around every building on campus, not leaving till their assigned jobs are done.
"They are kind of the unsung heroes that a lot of students don't quite realize how much work [the mainte- nance staff puts] in," said Director of Residential Education Mark Jestel.
Every day, the workers set aside time to walk around their assigned buildings, making sure the are issues that have not been reported, such as a burnt out light bulb or a filter needing to be changed, are taken care of. Any
reported issues are handled as the staff travels from building to building.
Maintenance Director David Shirley said that because of the amount of work orders, sometimes catching up can be difficult. Still, the staff puts the work in order of urgency and priority.
"It is really never a typical day," said Shirley. "We start out with our work orders and take care of the most urgent [orders] first."
According to Administrative Services Coordinator Rhonda Sutton, the maintenance staff receives anywhere between 20 to 40 work orders a day.
"They all do their best to keep every building up," said Sutton.
Shirley said the administrative services staff assigns work orders based on specialty and difficulty. Of the four full-time staff members, Piedmont hired specialists in plumbing, electrical work and heating and air. On average, orders that require skill in one of those areas is assigned to the corresponding specialist. If the project is a bit more difficult, the order will be assigned to more than one staff member.
However, if a project becomes too large or requires special equipment, the college will hire an outside contractor. This, according to Shirley, happens rarely.
"It is amazing the work that gets done with the few people that we have," said Shirley.
With the help of the cleaning crew and the grounds staff, the maintenance employees also assist in setting up major events around campus, especially in the new Student Commons. And, on top of all the buildings on campus, the maintenance staff is tasked with keep- ing up eight to ten houses for faculty, staff and guests, such as the President's House and the Walter House. Sutton mentioned that, over breaks such as winter or summer break, the staff attempts to catch up on work orders of a lower priority.
Still, Shirley and Sutton stressed that students were the first priority. "We want them to have a nice place to live," said Sutton. Shirley said the team focuses on finishing work orders the same day they begin work on the project, no matter how long it takes. Some projects, however, require parts and equipment that the school may have to order, causing the turnaround on that project to be slower.
And, while Piedmont is currently not looking to expand the number of maintenance staff, Sutton said the workers stay motivated by interacting with students, which reminds the staff that they are part of a much bigger picture.
"All the guys really love working at Piedmont, and if it wasn't for that, it wouldn't get all done," Shirley said.
"They really are the nuts and bolts behind our college," said Jestel.