Safety of Commons' parking questioned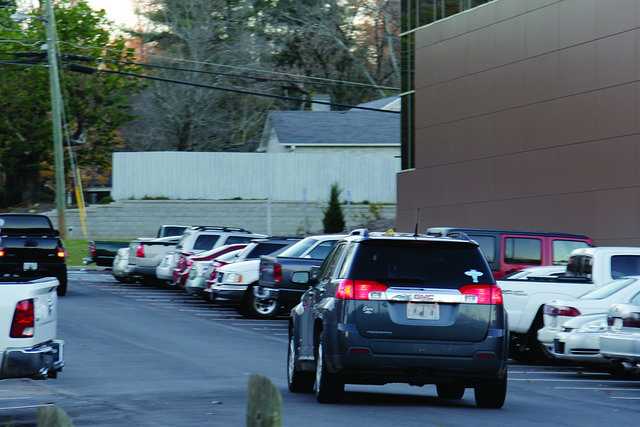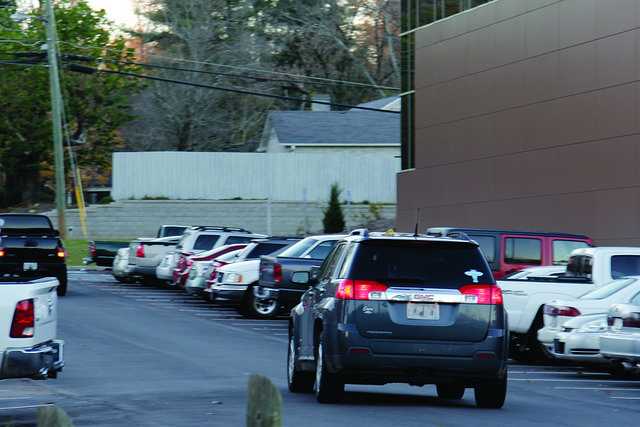 JANIE HARRIS
Editor-in-Chief, News Editor
As Piedmont students find their ways to class throughout the day, there remains one area on campus that con- tinues to see a large amount of traffic, both from vehicles and people: the road and parking spaces right in front of the new Student Commons.
"This is a congested area at times, and I encourage drivers to keep their speed reduced and be observant of foot traffic," Chief of Campus Police Chanon Pritchard wrote in an email on Nov. 4.
Currently, there has been one acci- dent, according to Pritchard. A vehicle backed out of a space and into another parked vehicle on the row behind it.
"People fly through there," said freshman exercise science major Kory Best.
Best said she believes the parking should be more like the red lot on the side of the building, explaining it would be safer because individuals would not have to worry about who is driving behind him or her as much.
"I've almost been hit [by a car] there," said freshman political science major Anna Lee Stone.
Stone said she feels like the parking there is not convenient, explaining that too many different students rely on those spaces to park in daily.
"Persons traveling on foot should also stay aware of their surroundings and use caution when crossing the roadway," wrote Pritchard in an email.
It is an area that will continue to be congested, but campus police continues to monitor the situation.
How do you feel about the parking and road in front of the Student Com- mons? Visit piedmontroar.com, and share your opinion.