Compass Meets Community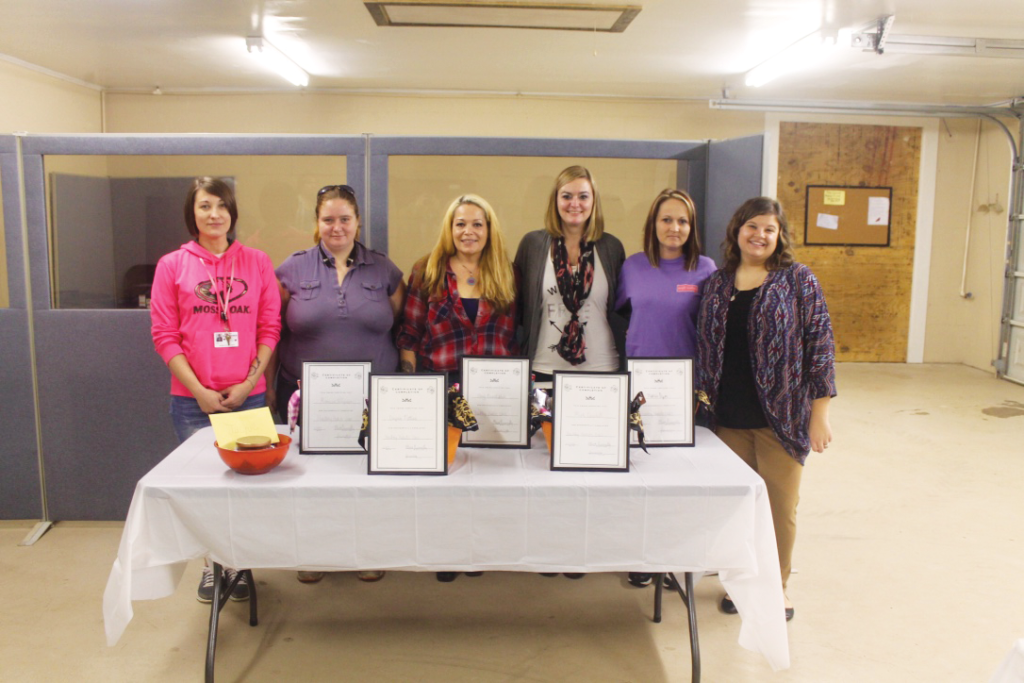 LAUREN BARTLETT
Features Editor
Nursing students, similar to other full-time students, like to spend most of their free time relaxing or being with friends. On top of her school work, life outside of school and her job, Olivia Nunnally was busy with her own school work and yet found the time to be a teacher.   
Olivia Nunnally is a sophomore nursing major who completed her first Compass Point. Unlike the usual Compass Points completed on campus, Nunnally decided to get out of her comfort zone and take advantage of what her community has to offer.
Last year, Nunnally sat down with Linda Scott, the dean of school of nursing and professor of nursing, and Jackie Roberts, the drug court coordinator for the mountain judicial circuit. The three of them developed the idea to start a class for women in rehabilitation for drugs that Nunnally would organize and teach. 
She started her first class in March of 2015 and had her last class in October of 2015.  
 "We call it the Healthy Habits course, and I created this program for rehabilitating drug addicts to come take these classes about personal hygiene and self-care," Nunnally said. "We also covered professional areas like interview skills and resume building skills."
Nunnally spent a lot of time talking and filling out many proposals with Piedmont's Chaplain, Reverend Ashley Cleere, and Scott. Once her Compass Point was approved, Nunnally was assigned six women from the community, and they officially became her students. 
Nunnally created a curriculum for her class with almost no experience. She received a lot of advice from her father, who is an educator. 
 "It was really scary and intimidating in terms of teaching, standing in front of people and having to speak to them," Nunnally said. "I had never done anything like that before." 
Nunnally gave her students in-class assignments and work to take home. 
The class was held once a month, and it was located in Clarkesville, Ga. The women spent ten months in this course, and they graduated on Nov. 7. Those that attended the class received a certificate along with treats and items donated by local businesses. 
"Everyone at the Drug Court was very helpful and supportive," Nunnally said. "Meeting the girls and the whole experience itself was great. These girls will always have a special place in my heart." 
Nunnally learned skills like teaching, organization and time management while completing this project. 
 "I learned how to open up more," Nunnally said. "I am kind of shy at first and getting to know these girls made me get out of my comfort zone."
"I'm grateful for Olivia," Roberts said. "She took this and ran with it, and did an amazing job." 
Roberts's next goal is to have the same class but for men. She hopes to see a male role model step up and start a class to teach men in the community how to be better role models in their community and in their families. 
Charity Sertain is a graduate from Healthy Habits. 
 "Olivia has been such a big inspiration to me," Sertain said. "I've always been the type to put myself down, and she built my self-esteem up so much. In the class, I learned to love myself for me and not for anyone else." 
Sertain was a drug abuser from the time she was sixteen until she was twenty-five. From this program, she has learned skills to help her to obtain and keep a job and has been able be a better mother to her two children. 
 "I'm grateful for this program and the alterative to prison it offers to get clean and stay clean," Sertain said. "If it weren't for Drug Court and [Roberts], I probably would be alive today." 
Scott and Roberts said that for anyone looking for an opportunity for a Compass Point, continuing this program would be a good one. For more information contact [email protected]