Piedmont volleyball falls in quarterfinals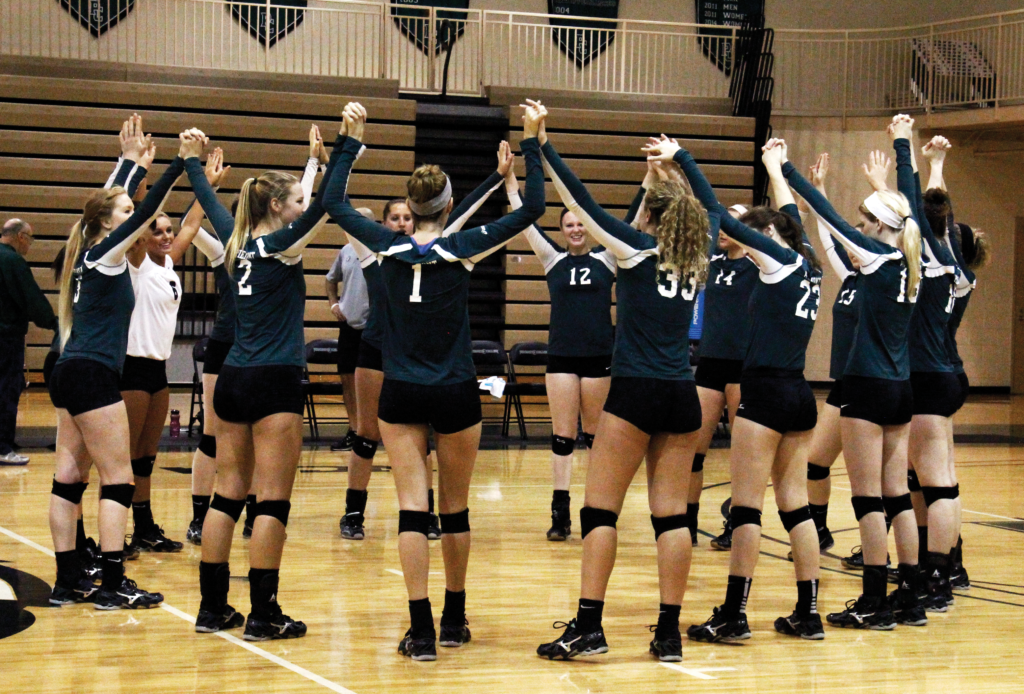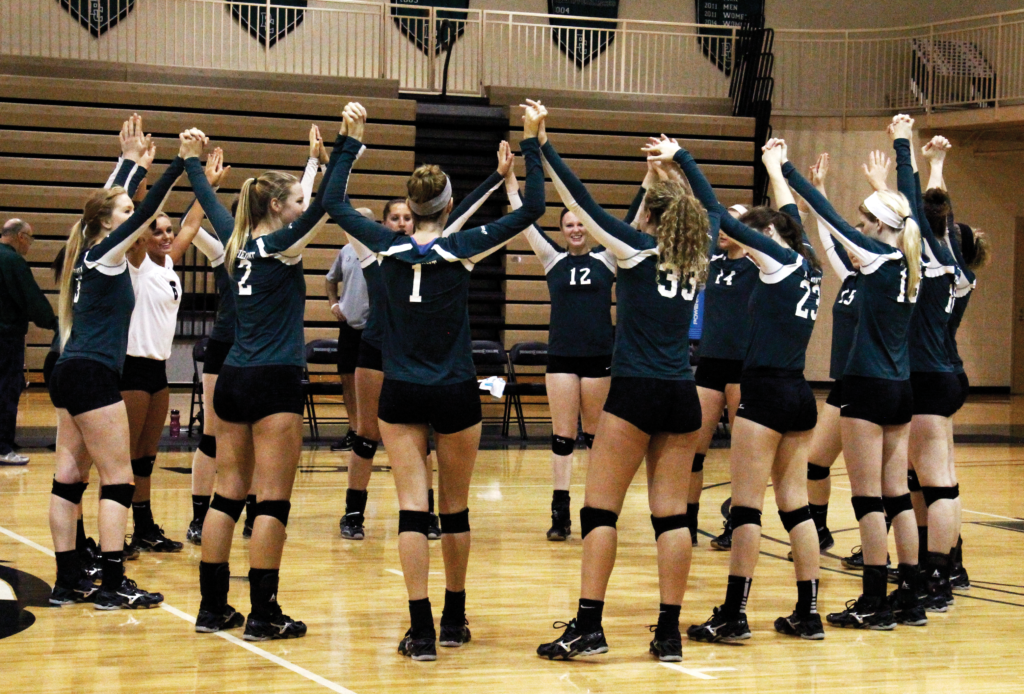 HALEY HALL
Sports Editor
The Piedmont volleyball team traveled to Lookout Mountain in Covenant, Ga. to play in the USA South Conference Tournament on Nov. 5 to face the Avenging Angels of Meredith College 
 The Lady Lions concluded their season with a nail-biter loss of 3-2. Piedmont fought back from a 2-0 deficit to even the score at 2-2 but came up just three points shy of advancing to finals.  
The Avenging Angels won the first set 25-23 and won the second set 25-20. Piedmont fought back and won the third set, 25-22, and the fourth set, 25-19. 
In the fifth set, Piedmont was losing 12-6. However, they made a come back to make the score 14-12. Still, the Lady Lions lost 15-12. This pushed the Avenging Angels to move forward in the USA South Conference Tournament. 
Fourth-year hitter Taylor Cramsey conceived a double-double during her final night as a Lady Lion with 16 kills and 15 digs. 
"It was a tough loss because I know we could have won. We made too many mental errors at the wrong times, and that's what lost us the match," said Cramsey. "It was really tough for me because I'm a senior, and that was my last chance to play with my team. But, overall, I'm proud of how far we came this season," 
Third-year middle hitter Amanda Trotter was second on the team with 14 kills while fourth-year outside hitter Mallory Leary ended her Piedmont career with seven kills on the night. 
"That was one of the hardest losses we had to deal with all season, but I'm still proud of my team and everything we have accomplished. I cannot wait for next season," said second-year middle hitter Katelyn Durmire. 
The Lady Lions concluded their season with an overall record of 18-15 and 9-7 in conference play.